Back
Revive Skin's Glow with HydraFacial at Four Seasons Hotel Cairo at Nile Plaza
August 9, 2023,
Cairo at Nile Plaza, Egypt
The newest skincare technology HydraFacial is now available at The Spa and Wellness Center at Four Seasons Hotel Cairo at Nile Plaza, setting the downtown luxury spa apart through its ability to offer a personalized facial experience like no other in the city of Cairo.
HydraFacial is a state-of-the-art facial resurfacing treatment that produces instant, lasting results. This four-step process includes deep cleansing, exfoliation, extractions, and soothing hydration with a blend of antioxidants, peptides, and hyaluronic acid that deeply hydrates and nourishes the skin, leaving a luminous glow on the face.
It is great for nearly every skin type and is effective at treating sun damage, wrinkles, rosacea, blemishes, and oily skin. This quick and gentle treatment will improve the overall tone and texture of skin instantly.
Every treatment begins with a deep cleanse and an exfoliation with a gentle peel, followed by an extract to remove impurities. Finally, the skin's surface is saturated with intense moisturizers and nourishing, personalized ingredients.
"HydraFacial treatment improves skin health and addresses individual concerns. The latest in skincare technology is also non-invasive, which means that guests can come in and leave immediately to go to their event, meeting, or special occasion right after," says Michael Monsod, Director of Spa. "Unlike normal facials, the results are longer lasting as the device penetrates deeper into the skin."
The Spa has introduced the following HydraFacial treatment options:
HydraFacial Signature - The HydraFacial Signature improves skin texture and clarity while targeting discoloration, fine lines, wrinkles, and congestion. This facial is a perfect blackhead remover and is suitable for all skin types. 45 minutes, EGP 5200
HydraFacial Deluxe - An invigorating treatment that includes all of the essentials of HydraFacial Signature, while addressing specific skin concerns with a booster of choice. This treatment concludes with LED light therapy to further brighten and improve skin's texture and clarity. 60 minutes, EGP 6500
HydraFacial Platinum - Begin the detoxification process with lymphatic drainage therapy. Then, deep cleansing, exfoliation and hydration while addressing specific skin concerns with a booster of choice. This treatment concludes with LED light therapy to further reduce the visible signs of ageing. 75 minutes, EGP 7500
HydraFacial Lymphatic Therapy - Choose either face, back, arms or legs. EGP 1300 - 2350
HydraFacial Series
Buy 3 sessions, receive 10 percent off
Buy 6 sessions, receive 15 percent off
Buy 12 sessions, receive 20 percent off
*Valid for 6 months
The impressive Spa and Wellness Center features 13 treatment rooms including two couple's suites with Nile views, sauna, and steam rooms, a women's relaxation area with river views, and a 24-hour Fitness Center and separate full-service men's and women's changing areas.
Massages, body treatments, and nail treatments are available to provide key therapeutic benefits for guests. Open to locals and guests of Four Seasons Hotel Cairo at Nile Plaza from 10:00 am to 10:00 pm. Reservations: +20 2 27917000.
*Prices and treatments are subject to change without notice. All prices are subject to service charge and applicable taxes.
---
---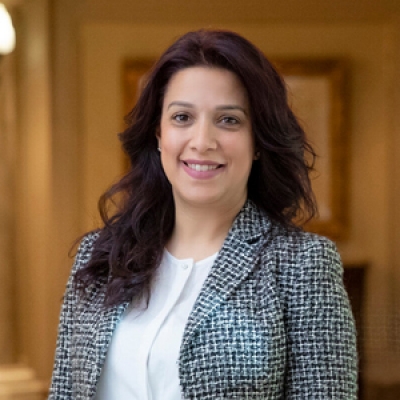 Hibba Bilal
Director of Public Relations and Marketing Communications
1089 Corniche El-Nil, Garden City
Cairo, 12311
Egypt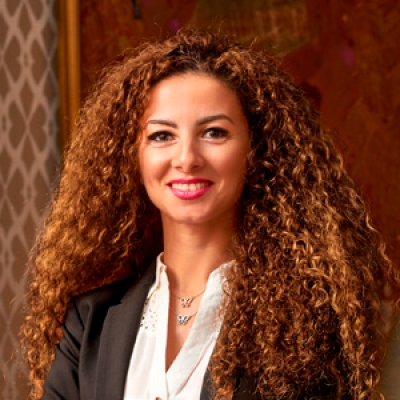 Sherry Adel
Senior Director of Public Relations and Marketing Communications - Egypt
1089 Corniche El Nil, P.O. Box 63 Maglis El Shaab
Garden City 11519, Cairo,
Egypt
---
Four Seasons Hotel Cairo at Nile Plaza
PRESS KIT

Visit Four Seasons Hotel Cairo at Nile Plaza Website