Back
Four Seasons Hotel Cairo at Nile Plaza Announces Yves Giacometti as Regional Vice President and General Manager
An accomplished hotelier with more than 37 years of experience with Four Seasons, Giacometti takes up his role in Cairo, with additional regional oversight of both Four Seasons Hotel Alexandria at San Stefano and Four Seasons Resort Sharm El Sheikh
January 30, 2023,
Cairo at Nile Plaza, Egypt
Transitioning from his most recent role of Regional Vice President and General Manager at Four Seasons Hotel Gresham Palace Budapest, with six cities on four continents on his Four Seasons résumé, Yves Giacometti is looking forward to his appointment as Regional Vice President and General Manager of Four Seasons Hotel Cairo at Nile Plaza, overseeing a number of properties, in addition to a pipeline of hotels and resorts coming up.
"We have exciting plans for a portfolio expansion with our owners Talaat Mostafa Group (TMG), who have long been an integral development partner and we are excited to continue our close work together providing guests and residents an unmatched luxury experience in Egypt. Four Seasons entered this important destination, and it marked the brand's entry in Egypt and the Middle East 22 years ago," says Giacometti.
For Giacometti, the move to Cairo was a dream come true – especially Four Seasons Hotel Cairo at Nile Plaza, an iconic landmark on the banks of the river Nile, that with its architectural expression establishes a strong skyline image in the bustling city. The award-winning Hotel taps into the Egyptians' passion for luxury, with contemporary interiors featuring one of the largest collections and masterpieces of local Egyptian art. The Hotel boasts an impressive 365 rooms and suites, most with private terraces overlooking the Nile, authentic culinary creativity with a team of expert chefs, nine dining options serving anything from authentic Chinese and Egyptian cuisine to Italian coastal and Mediterranean cuisine, an acclaimed Spa and diverse banquet and meeting spaces.
In 2025, Four Seasons commitment in Egypt includes the opening of Four Seasons Hotel and Private Residences New Cairo Capital at Madinaty, set on 185 hectares (460 acres) that will be a captivating destination for those who wish to visit the ancient metropolis of Cairo and effortlessly explore the modern extension of the iconic capital city. The Hotel will feature 346 rooms and suites, while the Private Residences will be comprised of 107 villas and 80 luxury residences.
Close to Giacometti's heart is the highly anticipated Four Seasons Hotel Luxor in one of the country's most storied destinations; this impressively historic city acts as an open-air museum with some of Egypt's finest artifacts on grand display throughout. The Hotel will include 200 guest rooms and suites, each with views of the Nile River, the Valley of the Kings and the Valley of the Queens and will be located just south of the highly acclaimed Luxor Temple, which dates back to 1400 BC.
Throwing himself into local culture upon arriving to a new city, Giacometti, who has a deep appreciation for foreign culture and traditions arrived with his family, wife Lorena and four-year-old son Mateo who are elated to be in Cairo. "I look forward to exploring this fascinating destination with my family. Egypt has a plethora of hidden gems from the Nile, to desert excursions and amazing diving spots – all of which we are so excited to discover."
---
---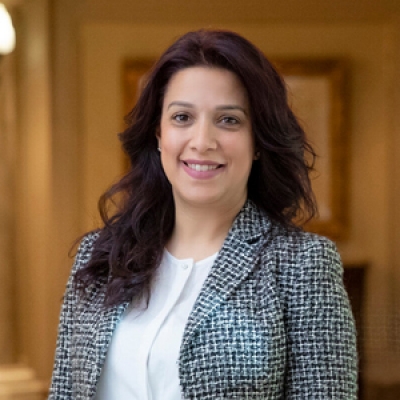 Hibba Bilal
Director of Public Relations and Marketing Communications
1089 Corniche El-Nil, Garden City
Cairo, 12311
Egypt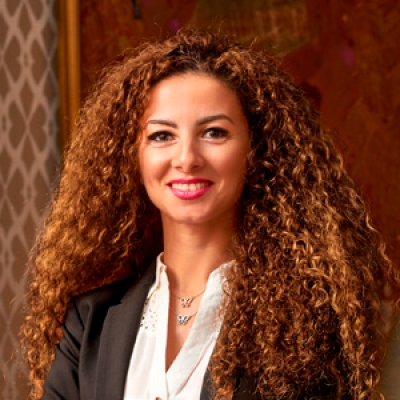 Sherry Adel
Senior Director of Public Relations and Marketing Communications - Egypt
1089 Corniche El Nil, P.O. Box 63 Maglis El Shaab
Garden City 11519, Cairo,
Egypt
---
Four Seasons Hotel Cairo at Nile Plaza
PRESS KIT

Visit Four Seasons Hotel Cairo at Nile Plaza Website