Back
Heartwarming Ramadan Experiences in the Heart of the City at Four Seasons Hotel Cairo at Nile Plaza
March 8, 2023,
Cairo at Nile Plaza, Egypt
Strands of decorative lights twinkle like stars in the skyline. Exquisite handcrafted lanterns sway over every doorway. Coloured canvases drape as tablespreads as the festive atmosphere pulses throughout the city as Egyptians prepare for the month of Ramadan, a month that revolves around the purification of the mind, body, and soul.
Fasting from sunrise to sunset and abstinence from food and drink it is a month to self-reflect, perform acts of kindness by giving back to society – some of the reasons why it is undoubtedly one of the best times to visit Egypt and celebrate with Four Seasons Hotel Cairo at Nile Plaza.
Egyptian Ramadan Flavours at Zitouni Restaurant
Step into the magnificent 18th century Cairo, with interior décor inspired by Fatimid era in the city, with intricate calligraphic designs overlapping on the walls, highlighted by large windows overlooking the colourful hues of the sunset, and an endless panoramic view of the Nile and Cairo's skyline to watch all through the night – everything about Zitouni creates a local Egyptian ambiance found nowhere else.
"Ramadan is the perfect time to savour classic Egyptian and Arabic dishes reflecting centuries of tradition. At Zitouni restaurant we aim is to elevate the culinary experience to new heights, giving our dishes a modern interpretation," says Executive Sous Chef Emad Ebeid.
This year Chef Ebeid has carefully prepared authentic Iftar and sohour buffets that include numerous live cooking stations laced with an unparalleled Ramadan spirit such as slow-cooked veal leg, hearty stuffed pigeons, delectable tajines, a large salad and mezze selection, and a mouth-watering display of Egyptian desserts such as the renowned maamoul and kunafa nabulsia.
Takeaway Ramadan Desserts at Beymen Café and La Galerie
Whether one likes things syrupy sweet, nutty or with a dash of orange blossom water, guests can pick up their favourite desserts at Beymen Café or La Galerie, perfect to share with family or to gift when visiting friends this Ramadan.
Executive Pastry Chef Yehia Ahmed and his team have prepared an assortment of traditional dessert classics: Basbousa, a renowned Egyptian semolina sweet cake; Qatayef, a sweet dumpling stuffed with cream or nuts; or Aish el Saraya, which consists of breadcrumbs soaked in syrup and caramel topped with clotted cream and pistachios and a range of other sumptuous desserts perfect for takeaway.
Spa and Wellness During Ramadan
Ramadan is a month dedicated to gratitude and self-discipline it is important to keep body and mind strong. Staying healthy and eating nutritious food such as plenty of vegetables and fruits and drinking lots of water to stay hydrated.
Michael Monsod, Director of Spa recommends fitness regimes to keep mind and body rejuvenated, such as yoga practice right before Iftar, which has shown to be a powerful source of detoxification and strength and can help lower stress and boost focus and sleep quality or a hydrating facial to increase the level of moisture in the skin leaving the face deeply hydrated, supple and glowing.
Call the Spa directly to book one of the available treatments or enquire about the available fitness packages.
Chief Concierge Dahlia Khalil Shares the Best Cultural Spots to Explore During the Holy Month of Ramadan
Looking for the most authentic Ramadan cultural experience? Then definitely head to Al Hussein district in Islamic Cairo – this is where the famed Khan El Khalili Bazaar is, pass by the beautiful Hussein Mosque or the other beautiful mosques around Al Muezz street that date back to the Fatimid era. Today, it the largest open-air museum for Islamic monuments in the world, and a unique heritage site that was added to the UNESCO World Heritage List.
Twenty-nine monuments dotting the length of al-Muezz allow visitors to experience Islamic Egypt from the 10th to 19th centuries, starting from the Fatimid Period in Egypt (358–567 AH / 969–1171 AD) to the Muhammad Ali Dynasty (1220–1372 AH / 1805–1953 AD). For more information and to arrange tours contact the Hotel's concierge.
Luxurious Ramadan Stay
Break the routine between fasting throughout the Holy Month and book a luxurious stay with Four Seasons and enjoy some of the best views in the city from the comfort of a private terrace overlooking the Nile with the Extend Your Stay and Suite Life offers.
To experience Ramadan in Cairo, contact the hotel directly on 02-2791-7000, email:reservations.cai@fourseasons.com or book online.
---
---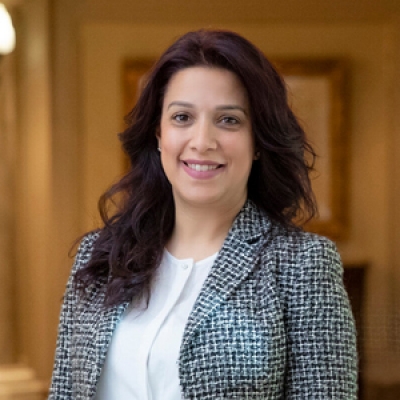 Hibba Bilal
Director of Public Relations and Marketing Communications
1089 Corniche El-Nil, Garden City
Cairo, 12311
Egypt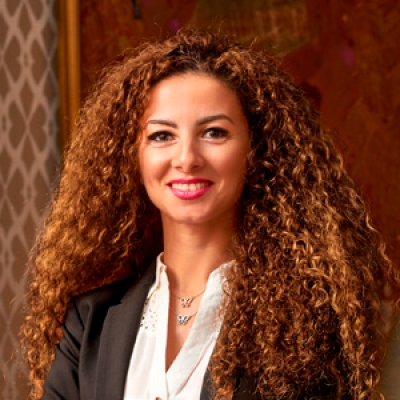 Sherry Adel
Senior Director of Public Relations and Marketing Communications - Egypt
1089 Corniche El Nil, P.O. Box 63 Maglis El Shaab
Garden City 11519, Cairo,
Egypt
---
Four Seasons Hotel Cairo at Nile Plaza
PRESS KIT

Visit Four Seasons Hotel Cairo at Nile Plaza Website