Back
Grand Hôtel du Cap-Ferrat, A Four Seasons Hotel, Offers Guests Access to Domaines Ott, One of France's Most Exclusive Vineyards
September 18, 2018,
Saint-Jean Cap-Ferrat, France
Grand-Hôtel du Cap-Ferrat, A Four Seasons Hotel, has launched the ultimate day trip for oenophiles staying on the dazzling Côte d'Azur.
This summer and fall, guests at the property, which combines timeless elegance with iconic glamour, will travel by helicopter to the Domaines Ott vineyard, set in the heart of Provence. Domaines Ott was founded more than 100 years ago by Marcel Ott, and is world renowned for its iconic rosé wines. Four Seasons guests will gain exclusive access to the 140-hectare (345 acre) estate at Château de Selle, located approximately half way between Nice and Marseille. Here the soil – a combination of limestone and red clay – results in highly distinguished and elegant wines, which are made from several grape varieties including cabernet sauvignon, grenache, cinsault and syrah.
Upon arrival, guests will enjoy a welcome drink on the terrace and hear about the history of the vineyard. During the day, they will be escorted by senior members of the estate to learn about the annual viniculture cycle, both outside in the fields and inside after the grapes have been picked. Depending when the visit takes place, guests will have the opportunity to participate in the harvest itself, or accompany the cellar master to learn more about his role.
Of course, there will be an opportunity to sniff, slurp and gargle the delights of the tasting room as well.
Guests will also enjoy a bespoke picnic created by Grand-Hôtel du Cap-Ferrat's Michelin-starred Executive Chef Yoric Tièche before returning by chauffeur-driven Mercedes to the Riviera later in the afternoon. Dishes might include caviar or foie gras crème brulée canapés, followed by charcuterie and local cheeses, vegetable and lobster terrine, Provençal fougasse bread and virgin olive oil, tarte tatin, and just-baked madeleines with fruit coulis.
Says Chef Tièche, "Picnics have always been a tradition in my family. Ever since I was a child I was in charge of preparing the basket, as I was the oldest of three brothers. When you're blessed to live in such a beautiful region, you really want to be outside as much as possible. In this way, our guests can experience the beauty of Provence while getting a taste of very local foods, accompanied by delicious local wine."
Filippo Fiocchi, Food and Beverage Manager at Grand-Hôtel du Cap-Ferrat, believes the new experience will further enhance the strong connections that already exist between the Hotel and its guests. "This is an extraordinary opportunity for our guests to get a full immersion into the ancestral craftsmanship and history of the iconic Domaines Ott and learn more about the secrets behind the process of this world acclaimed Provençal rosé wine."
Starting from EUR 7,950 for two people including the transfer byhHelicopter to go to the vineyard and by car on the way back
Bookings: + 33 4 93 76 50 80 or reservations.capferrat@fourseasons.com
---
---
Aurore Escrihuela
Public Relations Manager
71 Boulevard du General de Gaulle
Saint-Jean Cap-Ferrat, 06230
France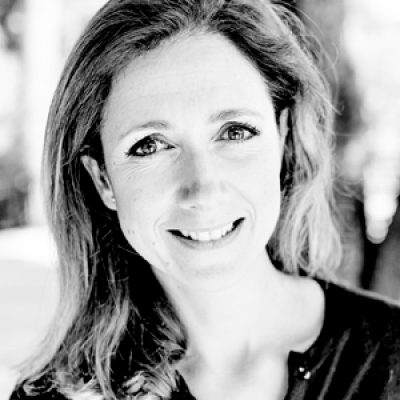 Caroline Mennetrier
Director of PR and Marketing Communication
71 Boulevard du General de Gaulle
Saint-Jean Cap-Ferrat, 06230
France
---
Grand-Hôtel du Cap-Ferrat, A Four Seasons Hotel
PRESS KIT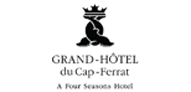 Visit Grand-Hôtel du Cap-Ferrat, A Four Seasons Hotel Website