Back
Grand-Hôtel du Cap-Ferrat, A Four Seasons Hotel Celebrates the Reopening of Gastronomic Restaurant Le Cap with Two Exceptional Four-Hands Dinners Hosted by Michelin Star Chefs Yoric Tièche and Christian Le Squer
On May 24 and 25, 2019 fine dining lovers will be able to enjoy an exclusive 4 Michelin starred dinner at Le Cap, prepared by the two iconic French chefs combining their talents to highlight the richness of the products from the sea
April 29, 2019,
Saint-Jean Cap-Ferrat, France
Grand-Hôtel du Cap-Ferrat, A Four Seasons Hotel is launching the new season with a unique culinary event that will delight all fine dining lovers.
On May 24 and 25, 2019, Michelin-starred Chef of Grand-Hôtel du Cap-Ferrat Yoric Tièche will welcome 3 Michelin starred Chef Christian Le Squer, for two exclusive four-hands dinners. United for the first time, the chefs will offer a 4 Michelin stars menu created around one of their common passions: the sea.
Symbolising the finest of the French gastronomy, 3 Michelin starred Chef Christian Le Squer from Four Seasons Hotel George V, Paris has always been inspired by the sea. As far as he can remember, he was surrounded by the smell of the sea from his childhood in Brittany. His passion for cooking dates back to when he worked as a sailor. "Lunch was always a special moment in a life aboard the ship. It was the memories of those happy times that first inspired me to become a chef." At Le Cinq restaurant, he creates elegant dishes that are delightful and generous in portion and that are inspired in harmony with the times. Among his signature dishes are the white turbot with truffle ratte apple emulsion, the large Dublin bay prawns from Brittany, and his citrus emulsion. With creations such as these, tradition is steeped in emotion.
Right beside him for this unique culinary highlight is Yoric Tièche, Executive Chef of the three restaurants of Grand-Hôtel du Cap-Ferrat, who joined the property with the will "to enhance the local identity in each one of the restaurants with a distinctive culinary signature." At the Hotel's Michelin-starred fine dining restaurant Le Cap, he offers a revisited Provençal cuisine inspired by his roots, with a contemporary twist and maritime influences. "I want to highlight the richness of this beautiful region – fresh seafood products, meats and local vegetables," he says.
For these two exceptional four-hands dinners, the Chefs have imagined a seven-course menu based on their complementarity and highlighting the products of the sea and local vegetables. Each of them will create a starter and a main course, chosen from their signature plates.
Guests will have a chance to taste Christian Le Squer's grilled white asparagus and capers with thyme and lemon broth that he likes to "poach before putting them on the grill and burning them with thyme to invite the Mediterranean onto the plate," and his grilled fillet of turbot, watercress, and Japanese pear. "I prepare this dish in two versions, around the truffle during winter, and in a summer version when the sunny days arrive. The turbot is grilled, slightly pink, and greased with miso. The freshly grated Japanese pear with vinegar awakens the fish flesh, while the perfumed watercress with ginger brings freshness to the dish. I am sure that this recipe will express itself perfectly under the Aleppo pines of the Grand-Hôtel."
Two iconic creations that will echo Yoric Tièche's new signature dishes including his roasted green beans, haddock shavings, oscietra caviar and fresh herbs vinaigrette providing a perfect balance between the local vegetables and the iodised taste of caviar. "In front of guests, we will add a final touch with the preparation of tarragon and zucchini flower vinaigrette." To follow, a grilled red mullet fillet, tomato hearts, Taggiasca olives, and fresh herbs from the Hotel's garden. "The red mullet, the ultimate ray-finned fish, will match perfectly the sweetness of the tomatoes, coming from our beautiful region. The condiment with Taggiasca olives and fish bones broth will bring delicacy and freshness to this plate." These new dishes from Yoric Tièche will be added on the menu of Le Cap restaurant, reopening on May 9, 2019.
Guests will enjoy this exceptional four-hands dinner on the panoramic terrace of Le Cap restaurant under the Aleppo pines overlooking the lush gardens and the sparkling Mediterranean.
Four-Hands Dinner Menu, May 24 and 25, 2019
Grilled white asparagus and capers, thyme and lemon broth
Roasted green beans, haddock shavings, oscietra caviar and fresh herbs vinaigrette
Grilled fillet of turbot, watercress / Japanese pear
Grilled red mullet fillet, tomato hearts, Taggiasca olives, fresh herbs from the garden
Honey-glazed fresh goat cheese by Isabelle Monteiro, light medjool cream
Fresh rhubarb infused with strawberry, caramelised puff pastry, light cream mousse
Almond and orange blossom soufflé with local citrus fruits
Four-Hands Dinner with Christian Le Squer and Yoric Tièche
May 24 and 25, 2019 at Le Cap restaurant
Dinner, from 7:30 to 9:30 pm
7-course Menu: EUR 280 tax included per person
Wine Pairing: EUR 160 tax included per person
Reservations at: + 33 (0)4 93 76 53 65 or by e-mail: restaurant.capferrat@fourseasons.com
---
---
Aurore Escrihuela
Public Relations Manager
71 Boulevard du General de Gaulle
Saint-Jean Cap-Ferrat, 06230
France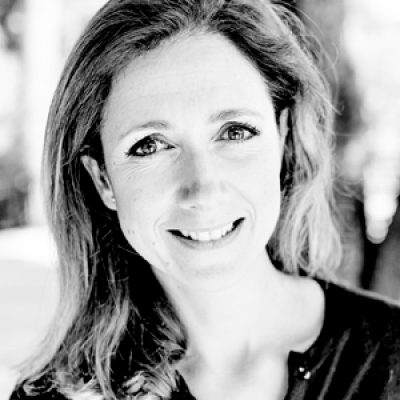 Caroline Mennetrier
Director of PR and Marketing Communication
71 Boulevard du General de Gaulle
Saint-Jean Cap-Ferrat, 06230
France
---
Grand-Hôtel du Cap-Ferrat, A Four Seasons Hotel
PRESS KIT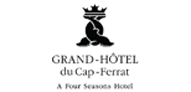 Visit Grand-Hôtel du Cap-Ferrat, A Four Seasons Hotel Website