Back
Grand-Hôtel du Cap-Ferrat, A Four Seasons Hotel, Launches an Exciting Bar Menu That Blends the Best of Asian and South American Cuisine
Executive Chef Yoric Tièche and his team have created an izakaia pop-up menu at Le Bar, with a tapas-style offering featuring expertly crafted Asian dishes with a South American twist
July 24, 2019,
Saint-Jean Cap-Ferrat, France
Executive Chef Yoric Tièche and his team are behind an exciting new gastronomic experience available this summer at Le Bar of Grand-Hôtel du Cap-Ferrat, A Four Seasons Hotel. The new menu is designed to recreate an experience in an izakaia, a Japanese bar traditionally frequented after work for drinks and an informal bite.
The newly launched Izakaia Menu combines much-loved Japanese dishes with South American favourites. To complement the dishes, Chief Barman Frank Carcamo has come up with delicious cocktail ideas that bring out flavours and textures from his native Peru.
Ingredients are locally sourced where possible, with amberjack, tuna and shrimp freshly caught from the Mediterranean Sea, and bell peppers, beans and aubergines grown at farms in the south of France. The menu features an array of appetising dishes including okonomiyaki, a Japanese savoury pancake that bursts with flavours and textures, prepared at Le Bar with cabbage and dried bonito; chicken yakitori, grilled skewered chicken served with anticucho sauce made with ají panca (Peruvian red pepper), rice vinegar, sake and grape seed oil; and a creamy spicy tuna tartar with deep fried saffron-infused rice served on an aromatic shiso leaf. Perfect for summer is the refreshing seabass ceviche made with locally caught amberjack and tiger's milk, an invigorating citrus-based marinade featuring lime, red onion, chilli, coriander and garlic.
Combining Asian and South American culinary traditions, Le Bar's delectable dishes are served alongside creative sake-based cocktails exclusively prepared with junmai genshu, a premium handcrafted sake with a rice-polishing ratio of 40 percent, which lends the beverage a distinctive and delicate taste. Guests can choose from four cocktails, three of which are sake-based, while one features pisco, the national spirit of both Peru and Chile: Saketini, made with sake and Noilly Prat, one of the world's finest dry vermouths; Sakura, prepared with sake, rose syrup, grapefruit juice and champagne; Wasu Sour, which features sake and homemade wasabi syrup; and Pisco Nikkei, a zesty summer drink made with pisco, yuzu, lime and cardamom. Junmai daiginjo, the highest grade of sake with a rice-polishing ratio of 45 percent, is also available by the glass.
The Izakaia Menu and cocktails are served on Le Bar's elegant terrace, which looks out towards the glistening waters of the French Riviera. Surrounded by lush gardens, the bar is the perfect spot to unwind over a casual drink or a meal in refined yet laidback surrounds. Paired with expertly crafted cocktails, the izakaia small plates can be enjoyed as a light dinner or to share with friends.
Live music accompanies and enhances the dining experience, with performances taking place most nights. On Mondays, lounge tunes set the tone with a piano and vocal duet, while on Wednesdays and Fridays local musician Arleen and her band play lively pop music. Saturdays see French band Shades of Blue take centre stage, setting an upbeat atmosphere with a range of classic jazz tunes, while on Sundays singer and electronic violinist Marie Electra creates a lively ambience, interacting with guests throughout the evening.
"Izakaia" Pop-Up Menu
---
---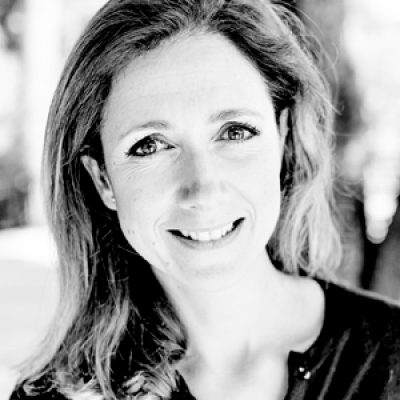 Caroline Mennetrier
Director of PR and Marketing Communication
71 Boulevard du General de Gaulle
Saint-Jean Cap-Ferrat, 06230
France
---
Grand-Hôtel du Cap-Ferrat, A Four Seasons Hotel
PRESS KIT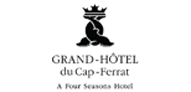 Visit Grand-Hôtel du Cap-Ferrat, A Four Seasons Hotel Website