Back
Dine Surrounded by a Collection of Rare Château d'Yquem Vintages at the Grand-Hôtel du Cap-Ferrat, A Four Seasons Hotel
Michelin-star Chef Yoric Tièche will personally host guests in the Hotel's prestigious wine cellar for private bespoke dinners
February 12, 2019,
Saint-Jean Cap-Ferrat, France
Known for its illustrious heritage, Grand-Hôtel du Cap-Ferrat, A Four Seasons Hotel owns one of the world's most spectacular wine collections, including vintage bottles of Château D'Yquem from 1854 to 2003, and 21 bottles of Château Lafite Rothschild dating from 1799 to 1899.
This treasure is housed in the Salon des Collections, where the Hotel now sets the stage for a new unique experience. Guests can book a tailor-made dinner crafted by the Hotel's Michelin-star Chef Yoric Tièche, paired with a unique wine tasting curated by Head Sommelier Joël Rolland. A specific selection of Château d'Yquem collection will be available.
This once-in-a-lifetime epicurean experience begins with the Chef welcoming the guests in the kitchen for a backstage tour of the action scene, where the best local ingredients are each day turned into the most delicate Mediterranean dishes for the Hotel's gastronomic restaurant Le Cap. Guests will enjoy an aperitif with Chef Yoric Tièche and award-winning Pastry Chef Florent Margaillan, who will both share stories and cooking tips to master the best signature local recipes. Over a glass of Champagne and canapés, Chef will also walk the guests through their menu for the evening.
After the aperitif, the guests will take place in the intimate Salon des Collections, or in the Hotel's secret garden, an exclusive and romantic corner of the terrace that can be booked during summer time, where they will be served a private dinner catered by the Hotel's attentive staff.
Chef Yoric Tièche will personally explain each dish while Head Sommelier Joël Rolland will comment on the attributes of the wines. "The Salon des Collections becomes the meeting point of the craftsmanship of all our jobs. With the guests at the centre of the story, the various teams from the kitchen, pastry, sommellerie and hosting departments will write each chapter to perfection; at the heart of an iconic palace of the French Riviera and surrounded by the most amazing wine vintages. The common thread of this experience is the connection between our hosts and our teams, between the know-how and the French art of living," says Chef Yoric Tièche.
"The vine and its diversity are key to our culture for decades, while the Mediterranean and its treasures are part of our heritage for a millennium. Time stops for a while and we take guests in our universe filled with colours, tastes, smells and textures. A journey in the middle of iconic vintages and one of the most private collection of Château d'Yquem spread over three centuries," explains Head Sommelier Joël Rolland.
"The Salon des Collections private dinner" is an experience offered to guests of the Grand-Hôtel du Cap-Ferrat, A Four Seasons Hotel including:
Champagne aperitif in the kitchen hosted by Michelin-star Chef Yoric Tièche and award-winning Pastry Chef Florent Margaillan
Personalised five-course menu created by Chef Yoric Tièche
Selection of wine pairing chosen by Head Sommelier Joël Rolland
Price starts from EUR 245 per person (excluding wines)
From March 1 until November 30, 2019
Experience must be booked in advance, based on availability and up to four guests
Reservations: + 33 (0)4 93 76 50 50 or reservations.capferrat@fourseasons.com
---
---
Aurore Escrihuela
Public Relations Manager
71 Boulevard du General de Gaulle
Saint-Jean Cap-Ferrat, 06230
France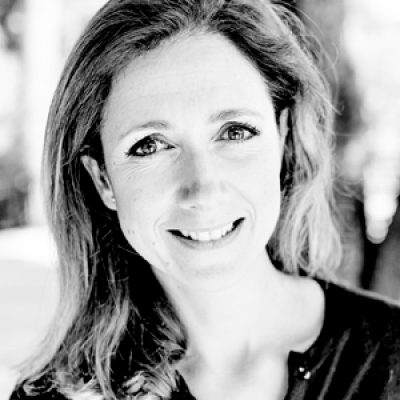 Caroline Mennetrier
Director of PR and Marketing Communication
71 Boulevard du General de Gaulle
Saint-Jean Cap-Ferrat, 06230
France
---
Grand-Hôtel du Cap-Ferrat, A Four Seasons Hotel
PRESS KIT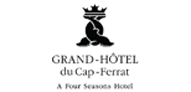 Visit Grand-Hôtel du Cap-Ferrat, A Four Seasons Hotel Website