Back
Grand-Hôtel du Cap Ferrat, A Four Seasons Hotel, Launches Zesty Summer Cocktails Infused with Flowers, Fruits and Herbs from the Hotel's Lush Gardens
Assistant Chief Barman Frank Carcamo has created an exciting new cocktail list with refreshing summer drinks using flowers, herbs and fruits grown in the Hotel's luxuriant garden
July 8, 2019,
Saint-Jean Cap-Ferrat, France
With summer in full bloom, Le Bar of Grand-Hôtel du Cap-Ferrat, A Four Seasons Hotel, presents an exciting new drinks list featuring fragrant cocktails and mocktails that take in all of the freshness of the Hotel garden and the French Riviera.
"I was inspired by our location on the French Riviera, where the sweet aroma of fruits and flowers pervades the air in summer. The cocktails feature flowers, herbs and refreshing summery fruits, such as figs and kumquat, both of which grow abundantly in the Hotel garden," explains Frank Carcamo.
Spread out over 17 acres (almost 7 hectares), the Hotel's lush gardens burst with endemic Mediterranean flora and tropical plants that flourish thanks to the area's microclimate. Fruits such as lemons, oranges and kumquat add vibrant splashes of colour, while a wide variety of flowers grow abundantly, including dozens of species of hibiscus that are used to garnish Frank's creative cocktails. An organic herb garden provides the bar with fresh herbs, including mint, basil and rosemary.
With a degree in art and literature, Frank creates cocktails that blur the lines between culinary and visual arts. Garnished with striking flowers and fruits, their presentation is visually arresting. "I like paintings that have a strong visual impact. I have tried to incorporate my perception of art into the drinks I create," Frank explains.
Frank's cocktails aren't only about visual stimulation. He takes a multisensory approach to amplify the taste of his unique creations, bringing in touch and texture too. The cocktails are served in a variety of creative receptacles, from lowball glasses to stylish bowls, many exclusively tailor-made for the Hotel by French artisans.
Among the list's exciting range of new drinks is the much-loved Summer Negroni, which provides a refreshing twist on a classic Negroni. Using Campari and bergamot liqueur infused with orange zest and kumquat from the garden, it is served in an elegant cocktail fountain that is designed for sharing, making it the perfect drink to enjoy with friends. Equally refreshing is Lady Marmalade, made with bergamot liqueur, jasmine-infused gin, homemade mimosa syrup, kumquat jam, lemon juice and prosecco, garnished with a freshly picked red flower from the garden.
A selection of mocktails completes the offer. Served in a bowl with a decorative flower at its centre, the Harmony Cocktail has a delicate invigorating flavour. It's made with rose syrup, peach puree, lime juice, jasmine tea and Seedlip Spice 94, a distilled non-alcoholic liqueur that blends Jamaican allspice berry and cardamom distillates with bark and citrus.
With its idyllic location immersed in a lush green garden on the French Riviera, Le Bar provides the perfect setting to sit back and enjoy zesty summer cocktails and mocktails that recall nature's sweet summertime scents.
Sister-bar and restaurant Club Dauphin, located by the Hotel's infinity pool, has launched a vintage homemade bitters, a key ingredient of the bar's renowned herb-infused Club Spritz. To make the new vintage, the barrel of bitters was wrapped in dehydrated citrus slices and fresh rosemary and aged for a year in a secret location within the garden. Made with lavender and rosemary extracts combined with organic Provence rosé, it contains a splash of secret ingredients that are sure to keep customers hooked and intrigued.
Club Dauphin guests will be able to choose from two vintages. The first, from 2017, is a harmony of herbs and sweet vanilla notes, while the second, from 2018, features invigorating flavours of citrus fruits, aromatic herbs and red fruits. Both are best enjoyed by the infinity pool, which offers gorgeous views of the Mediterranean Sea.
The Garden Chic at the Bar collection – served on the terrace of Le Bar - for reservations, call +33 (0)4 93 76 53 65 - restaurant.capferrat@fourseasons.com
---
---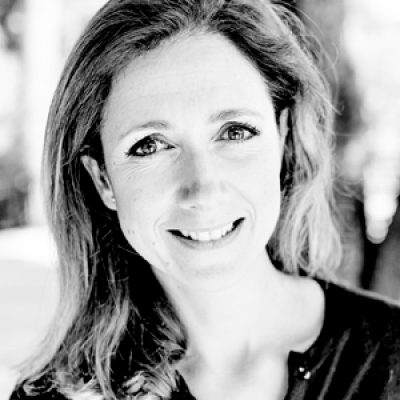 Caroline Mennetrier
Director of PR and Marketing Communication
71 Boulevard du General de Gaulle
Saint-Jean Cap-Ferrat, 06230
France
---
Grand-Hôtel du Cap-Ferrat, A Four Seasons Hotel
PRESS KIT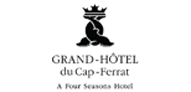 Visit Grand-Hôtel du Cap-Ferrat, A Four Seasons Hotel Website