Back
Florent Margaillan, Pastry Chef of the Grand-Hôtel du Cap-Ferrat, A Four Seasons Hotel, Unveils his Decadent 2020 Easter Egg
The Chef's indulgent Easter Egg resembles an elegant jewellery case, with a golden egg levitating at its centre
March 10, 2020,
Saint-Jean Cap-Ferrat, France
Florent Margaillan, Pastry Chef of Grand-Hôtel du Cap-Ferrat, A Four Seasons Hotel, has unveiled a stunning chocolate Easter Egg to celebrate Easter 2020. Shaped like a jewellery case, his artisanal creation has a golden egg that seemingly levitates at its centre, partly concealed behind a chocolate spiral with a smooth, clean finish.
The Egg's beautiful, intricate design is the result of Florent's vivid imagination. He gave much thought to the smallest of details, designing the shape of a mould to create the Egg's striking design – a challenge given the complexity of the Egg's spiralling pattern. The project was brought to life by Mokaya, a French start-up firm that creates bespoke pastry moulds with 3D printing techniques. Once the mould is applied, it is removed with utmost care and skill to reveal a delectable eye-catching creation.
The chocolate used to create the Egg was specially made for Florent to calibrate flavours to his exact taste for an optimum balance of sweet and bitterness. Made with cocoa beans from Ghana and Ecuador, the chocolate is used in a number of sweet delights served at the Hotel's three restaurants, namely Le Cap, La Veranda, and Le Club Dauphin. The cocoa has soft, gentle chocolate and vanilla-flavoured tones, with subtle notes of toasted dried fruits. Hints of vanilla add a warming, rounded flavour resulting in a smooth, creamy finish.
"As a true chocolate lover, I wanted to share my idea of a well-balanced sweet chocolate treat, giving guests of the Grand-Hôtel the opportunity to truly indulge and savour this year's unique creation, which is available solely at the Hotel. To create this year's Egg, I worked closely with Valrhona, who helped me express my artistic and culinary vision while showcasing my perception of flavour," explains Florent.
Florent Margaillan's Easter Egg will be available for purchase between Tuesday, April 7 and Monday, April 13, 2020 by prior reservation only (orders must take place at least 24 hours in advance). Orders can be placed over the phone on 04 93 76 53 65 or via e-mail at restaurant.capferrat@fourseasons.com
Price: EUR 89
---
---
Aurore Escrihuela
Public Relations Manager
71 Boulevard du General de Gaulle
Saint-Jean Cap-Ferrat, 06230
France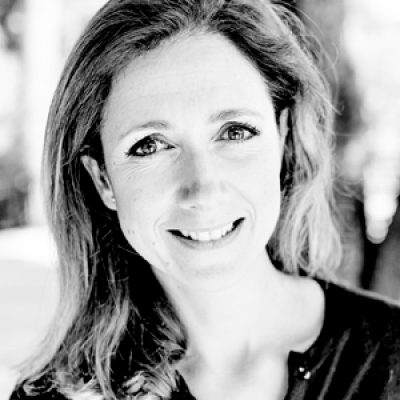 Caroline Mennetrier
Director of PR and Marketing Communication
71 Boulevard du General de Gaulle
Saint-Jean Cap-Ferrat, 06230
France
---
Grand-Hôtel du Cap-Ferrat, A Four Seasons Hotel
PRESS KIT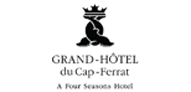 Visit Grand-Hôtel du Cap-Ferrat, A Four Seasons Hotel Website