Back
Grand-Hôtel du Cap-Ferrat, A Four Seasons Hotel Offers its New Festive Edition of Le Cap's Gourmet Holiday, Ready-Made Meals
Michelin-starred Chef Yoric Tièche and Pastry Chef Florent Margaillan have created a delectable menu of culinary delights for guests to enjoy during the festive season in the comfort of their own home
November 18, 2021,
Saint-Jean Cap-Ferrat, France
While the Grand-Hôtel du Cap-Ferrat, A Four Seasons Hotel, will close its doors on November 28 for the 2021 season, the Hotel's celebrated chefs will continue to work their culinary magic, creating a gastronomic offer for the holiday season. Dishes can be enjoyed at home, with delivery service available, within a selected area between Nice and Monaco.
Chef Yoric Tièche wishes to make end-of-year celebrations more convivial than ever, with joyous family gatherings, fully embracing the spirit of the holidays. Featuring seafood and Provençal specialties, Tièche's festive menu is home delivered, with detailed dish descriptions provided, to enhance the gastronomic experience. Dishes are portioned and are accompanied by easy-to-assemble trimmings, making them very simple to put together at home.
The menu includes a number of traditional festive dishes, such as homemade IGP certified French duck foie gras, and a smoked-salmon from Bömlo, Norway. The Chef's much-loved fish and seafood dishes take pride of place, including a half Breton blue lobster served with green beans and citrus vinaigrette, Breton scallops with Champagne buttered leeks, and a braised fillet of John Dory with butter and yuzu sauce. Meat lovers can opt for the free-range chicken breast with truffles.
Pastry Chef Florent Margaillan has created a splendid Yule log, inspired by the Christmas flower - the traditional poinsettia - to create an artful dessert made up of 100 hand-shaped chocolate petals sprinkled with gold dusting, carefully assembled on a soft almond cookie. The interior consists of a feuillantine crunch, a morello cherry confit and a duo of vanilla and chocolate mousse.
Traditional Christmas sweets include a platter of 13 Provençal desserts and a gingerbread with candied fruit. Also available are an assortment of gourmet chocolate truffles, made with a bespoke blend of ingredients, specially made for the Grand-Hôtel du Cap-Ferrat by renowned French chocolate manufacturer Valrhona.
Le Cap's holiday menu is available by pre-order only. Orders must be placed before December 20, 2021. Delivery service is available within selected areas between Nice and Monaco.
Complimentary delivery is offered for orders over EUR 100, with dishes delivered before 12:00 noon on December 23 and 24, 2021.
Orders can also be collected directly at the Hotel, upon request.
Le Cap's Delights
Savoury

Homemade IGP certified French duck foie gras – 200g terrine EUR 45
Home-smoked salmon from Bömlo, Norway – 200g EUR 35
Half Breton blue lobster served with green beans and citrus vinaigrette EUR 40
Breton scallops with Champagne buttered leeks EUR 35
Whole lobster stew with Chianti and farm-raised bacon EUR 75
*Braised fillet of John Dory, with yuzu butter sauce EUR 45
*Free-range roasted chicken breast with truffles EUR 45
Poched « Demi-deuil » whole free-range chicken with Albufera sauce (serves 4) EUR 160
Beef tenderloin in a flaky crust with foie gras and mushrooms, truffle sauce EUR 70
Truffle potato gratin EUR 12
Unpasteurized truffle camembert (250g) with homemade walnut bread EUR 32
* Whole free-range chicken and chicken breast dishes are served with pan-fried seasonal vegetables
Sweet Delights

*Platter of 13 Provençal Desserts – 750g EUR 72
*Christmas Assortment Box – orangettes, fruit candies, nougat, calissons – 500g EUR 55
Homemade panettone with citrus and orange blossom – 800g EUR 35
Gingerbread with candied fruit – 750g EUR 30
*Christmas cake "Fleur de Noêl," dark chocolate and semi-confit cherries, similar to a black forest– serves 8 EUR 90
* Sweet treats are made with 69 percent dark chocolate
---
---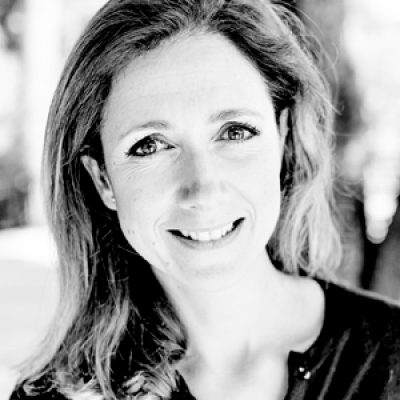 Caroline Mennetrier
Director of PR and Marketing Communication
71 Boulevard du General de Gaulle
Saint-Jean Cap-Ferrat, 06230
France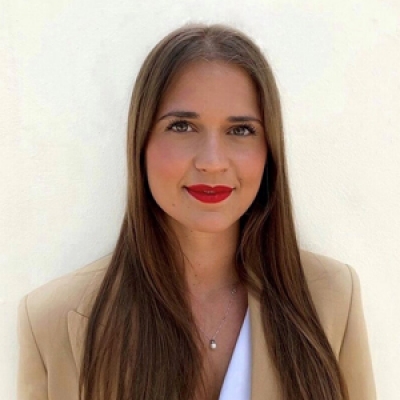 Marie Cazaudumec
PR and Social Media Manager
71 Boulevard du General de Gaulle
Saint-Jean Cap-Ferrat, 06230
France
---
Grand-Hôtel du Cap-Ferrat, A Four Seasons Hotel
PRESS KIT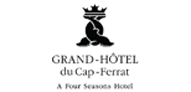 Visit Grand-Hôtel du Cap-Ferrat, A Four Seasons Hotel Website