Back
Your Grand-Hôtel Golf Concierge
Experience the best golf courses on the French Riviera
Saint-Jean Cap-Ferrat, France
Grand-Hôtel du Cap-Ferrat, A Four Seasons Hotel offers a Golf Concierge service. Our golf specialist will advise guests on the best golf courses, boutiques and golf services on the French Riviera.
An excellent course within 30 minutes from the sea? A course in the middle of green hills with breathtaking panoramas? Guests will be spoiled with the choice of no less than 60 golf courses in Provence and Côte d'Azur including the renowned Monte-Carlo Golf Club (only 30 minutes drive from Four Seasons) or the Cannes Mougins Golf Club (1 hour drive).
Christiane Grun, who became Chef Concierge in 1996 at the Grand-Hôtel du Cap-Ferrat, has a real passion for golf. In addition to her enthusiasm in finding the greatest locations on Côte d'Azur, she loves to share her passion for golf with the Grand-Hôtel's valued guests.
With a handicap of 18, Christiane Grun can assist guests in finding the golf course that will best meet their needs. Hilly, sportive or scenic golf courses, she will give her recommendation according to guests' physical condition and golf handicap. She may also locate a specialised golf boutique on Côte d'Azur where guests can find the best equipment.
With her 20 years concierge experience, she may also:
Arrange golf training with the best French Riviera golf teachers and members of the PGA (Professional Golf Association)
Organise the perfect golf journey, from the Hotel transfers through the golf clubs rental, to tee time booking
Organise a magical helicopter and golf experience, a great occasion to discover the French Riviera's beautiful countryside and spectacular landscape from the air and the ground; landing in a XVIII century property where the course has been designed by Gary Player in an exceptional setting at 1,000 metres (3,280 feet) altitude, guests may practice on one of the 20 best golf courses in France
The Golf Concierge service at Grand-Hôtel du Cap-Ferrat, A Four Seasons is all about sharing love and passion for golf, a must do on the French Riviera from March to November to enjoy the Mediterranean lovely weather.
---
---
Aurore Escrihuela
Public Relations Manager
71 Boulevard du General de Gaulle
Saint-Jean Cap-Ferrat, 06230
France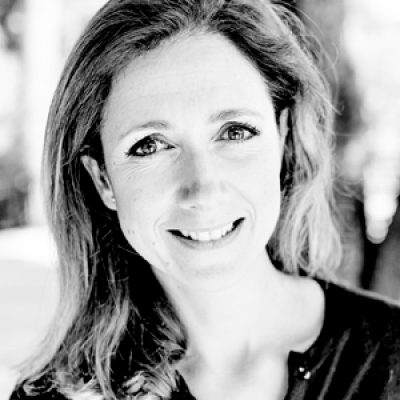 Caroline Mennetrier
Director of PR and Marketing Communication
71 Boulevard du General de Gaulle
Saint-Jean Cap-Ferrat, 06230
France
---
Grand-Hôtel du Cap-Ferrat, A Four Seasons Hotel
PRESS KIT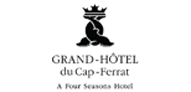 Visit Grand-Hôtel du Cap-Ferrat, A Four Seasons Hotel Website