Back
New Mixologist at Four Seasons Hotel Casa Medina Bogota Creates Drinks Inspired by Travel
June 5, 2019,
Bogota (Casa Medina), Colombia
Carlos Igor Woyno Rodriguez has spent years travelling the world to perfect his mixology techniques for people from different cultures.
Arriving in Bogota after spending seven years in Toronto, Canada, Carlos has developed a passion for the hospitality industry and uses his world travels to inspire his creations. As a child, Carlos moved every two years and experienced life across Costa Rica, the USA, Brazil, Chile, Canada, and Colombia.
Now, when making cocktails at Four Seasons Hotel Casa Medina Bogota, he's passionate about using Latin American spirits and classic Latin cocktails. His favourite spirits are Brazilian cachaça, Mexican tequila and mezcal, Chilean pisco and a variety of rums from across the continent.
Carlos loves his job as he loves being able to bring smiles to people's face: "Being able to create something special and unique for someone on any given occasion that can uplift, make happy, console or even reminisce; it's like having superpowers."
Overall the biggest inspiration behind his work is the everyday interaction with people from different cultures. For him, there's nothing like being able to contribute to a special moment or uplift someone's day by creating something unique and special for that given moment or occasion. Guests and visitors can visit the bar at Castanyoles at Four Seasons Hotel Casa Medina and follow Carlos' creations on social media at @adventurewithoso.
Below Carlos shares a list of his signature cocktails:
Spicy Margarita - Homemade pineapple and jalapeño marmalade, tequila Don Julio, Cointreau, lime juice
Oaxaca Old Fashioned - Tequila Don Julio, mezcal, brown sugar, chipotle and Angostura bitters, lime and orange dressing
Spicy Gin Gimble - Gin, Ancho reyes, lime juice
Lemongrass Gin Gimlet - Gin, lemongrass syrup, lime juice
Canadian Whisky Sour - Crown Royal, maple syrup, lime juice, egg whites
---
---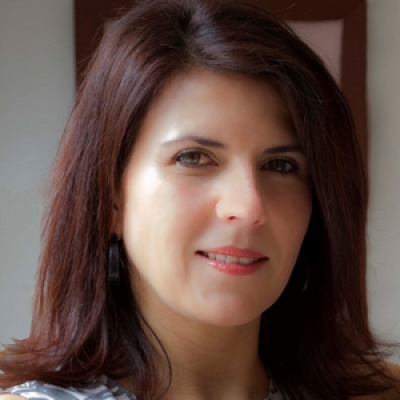 Paula Gamboa
Director of Marketing
Cra 7 No. 69A-22
Bogotá DC,
Colombia
---
Four Seasons Hotel Casa Medina Bogotá
PRESS KIT

Visit Four Seasons Hotel Casa Medina Bogotá Website