Back
Spanish Cuisine is Back on the Menu at Castanyoles Restaurant at Four Seasons Hotel Casa Medina Bogota
December 7, 2020,
Bogota (Casa Medina), Colombia
Castanyoles Restaurant is going back to its Spanish roots, and it is bringing Colombia along with it. The signature restaurant of Four Seasons Hotel Bogota Casa Medina has reshaped its dining concept to offer an exceptional Spanish culinary experience, with new takes on traditional dishes on its all-day menu as well a typical Colombian tasting menu featuring a unique mix of local ingredients to please guests who are keen for local food.
"Our new focus is on Spanish cuisine as well as supporting local farmers and Pacific fisheries by featuring products that promote the culture, people, and suppliers of Colombia," says Sous Chef Jonathan Hoefle, who led the transition in the kitchen from Mediterranean. "The new concept opens the door for so many tastes that could only be from the best ingredients in Colombia."
Signature Spanish dishes on the new menu at Castanyoles include a wide selection of tapas with main ingredients cooked in an exposed brick oven; famous mixed paella; and black rice with lobster, to name a few. The Colombian tasting menu combines the very best local ingredients to feature temptations such as paella and fideua. Whatever the meal, there is no better way for to polish off one's picks than with dessert and fresh-brewed Colombian coffee.
The new Spanish theme is just part of the transformation of Castanyoles. "As with everything we do here at Casa Medina, we're embracing this moment as an opportunity to polish our dining product and showcase the top-notch service and charming ambiance that make Castanyoles such a standout in the city," notes Ivan Torres, Director of Food and Beverage.
Castanyoles started out with a Spanish identity, opening along with the Hotel in 2016 and immediately finding a place in Zona G, the popular gastronomic district of Bogota.
Whatever guests order to dine or drink, it's going to be enjoyable at Castanyoles, with a magical and immersive setting inspired by local culture including warm interiors dressed with Spanish tiles and modern furnishings, a courtyard with a stone fireplace, outdoor seating on the terrace beneath a retractable glass atrium, and gourmet selections tailor-made from the menu as well as prepared to order for customers without time to stay.
"Castanyoles has always felt like home here in Bogota," adds Torres, who joined the Hotel in 2019. "It's warm, calming, casual, and very welcoming."
Buen provecho!
To make reservations for dining at Castanyoles, contact Four Seasons Hotel Casa Medina Bogotá at +57 (1) 3257918, subject to availability.
---
---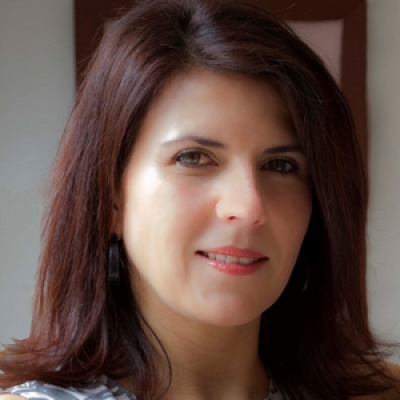 Paula Gamboa
Director of Marketing
Cra 7 No. 69A-22
Bogotá DC,
Colombia
---
Four Seasons Hotel Casa Medina Bogotá
PRESS KIT

Visit Four Seasons Hotel Casa Medina Bogotá Website