Back
Shake Off the Stresses of Sheltering in Place with Exclusive Private Experiences Spiked with Latin Flavour from Four Seasons Hotel Casa Medina Bogota
November 17, 2020,
Bogota (Casa Medina), Colombia
Had enough of staying at home yet? Safely shake off the stresses of living, working and sheltering in place with a getaway to remember at Four Seasons Hotel Casa Medina Bogota. Now back on the scene in the capital of Colombia following an eight-month closure, the landmark address in the humming heart of the financial district invites guests to kick back and relax in the most quietly elegant rooms in the city, and then kick it back up with new exclusive private experiences spiked with authentic Latin flavour.
Designed in 1946 by prestigious Colombian architect Santiago Medina Mejía, the 62-room Hotel is located steps from the vibrant restaurant scene of "Zona Gourmet," and a short car ride from upscale shopping in Zona T and the historic sights of the city's colonial quarter.
The Hotel's signature dining experience Castanyoles Restaurant has reshaped its concept to welcome back guests with a new Spanish-themed menu promoting a wide selection of tapas as well as exceptional dishes such as famous mixed paella and black rice with lobster. In the mood for something more local? The Colombian tasting menu of Castanyoles is the perfect choice, combining the best ingredients from farmers across the country and Pacific fisheries. Guests can also enjoy in-room dining with an extensive menu served through every hour of the day.
The Hotel's fitness centre is available for booked appointments to assure guests workout in a private space. And all onsite event spaces are open as well, welcoming groups for meetings and social gatherings indoors and out in the open air.
Health and safety are top priorities for the team at Four Seasons Hotel Casa Medina. Social distancing measures have been added for all public spaces and services, including contactless check-in, checkout and housekeeping. The Hotel has further embraced Four Seasons Lead With Care program conceived with an international healthcare leader to enhance health and safety throughout the property and provide care, confidence and comfort to guests and employees alike. Four Seasons award-winning App and Chat is also available, the better for guests to control how they engage with others and enable them to limit face-to-face interactions while maintaining high levels of personal service.
With its reopening, Four Seasons Hotel Casa Medina is celebrating the Latin flavour of Colombia with two exclusive private experiences for guests to enjoy right onsite:
The Most Exquisite Sensory Experience – Aguardiente may be the national spirit of Colombia, but coffee is the national identity. There are more than 500,000 coffee producers across the country, most working small family-owned farms, and cities, Bogota included, are decked out with coffee houses, coffee sellers and even vending machines to satisfy locals who typically order it tinto – that is, as black as night – at all hours of the day. Be among the lucky few to experience a coffee baptism created by the brand San Alberto and hosted at Four Seasons Hotel Casa Medina. The "Coffee Babitze" ritual unfolds step-by-step on the palate of participating guests, starting with an exploration of aroma, moving on to touch, and culminating in the tasting of one of the best gourmet coffees in the world to illustrate the strong connection between coffee culture and Colombia. If you thought you knew coffee from your morning cup, prepare to be dazzled!
The Colombian Salsa Experience – Four Seasons Hotel Casa Medina has all the right moves for guests to experience the art of salsa, the distinctively Latin dance renowned for its exuberance, intricacy and verve. Gather friends or family and step lively – and in time – into this exclusive private experience inspired by a classic evening in Cali, the heart and soul of salsa in Colombia, with the authentic atmosphere of a dance club replicated onsite right down to music performed by a live salsa band. The action starts with an enchanting performance by Colombian salsa dancers outfitted in traditional and elegant dresses. Upon arrival, guests can toast the moment with a lulo fruit cocktail inspired by the famed Lulada drink of Cali, then learn the basic elements of dance to champeta and merengue music prior to an actual salsa lesson. As a souvenir of the experience, everyone will receive an old-fashioned vinyl record filled with songs played through the evening. The Colombian Salsa Experience is ideal for groups traveling together, with a minimum of 5 participants required and a maximum up to 15 participants. Cost per class, per person: USD 1,200, including taxes and tips.
To reserve a stay at Four Seasons in Bogota, see your travel professional, call +57 (1) 3257900 or book online.
---
---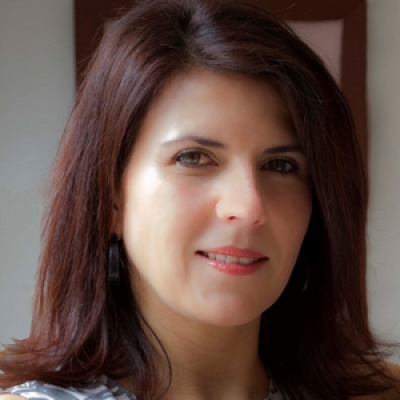 Paula Gamboa
Director of Marketing
Cra 7 No. 69A-22
Bogotá DC,
Colombia
---
Four Seasons Hotel Casa Medina Bogotá
PRESS KIT

Visit Four Seasons Hotel Casa Medina Bogotá Website