Back
All Eyes on Colombian Art and Design with New Signature Experiences from Four Seasons Hotel Casa Medina Bogota
January 14, 2021,
Bogota (Casa Medina), Colombia
One needn't be an art or design lover to be enamoured of the creative scene in Bogota, but being a guest of Four Seasons Hotel Casa Medina Bogota sure helps. Convenient to La Candelaria, the age-old district dotted with history, galleries and museums, as well as Zona Rosa buzzing with some of the city's best shopping, Four Seasons offers distinctive Signature Experiences devised to open guests' eyes to what has made the capital a dazzling destination to discover Colombian art, fashion and design.
From street art reflective of recent social, economic and political currents, to design inspired by culture and traditions, Bogota has a creative energy like few other cities in Latin America. The local art scene began coming into its own around the turn of the millennium, inspired by peace and prosperity and energised by cultural diversity. The city's annual international art show ArtBo, launched in 2004, has grown into the second largest art fair in Latin America. And not long ago, Vogue Australia trumpeted "the fashion world's long-standing obsession with Colombia," noting "beyond the catwalk, Bogota's residents are known for their sophisticated, pared-back street style encompassing tropical prints, ladylike handbags and plenty of colour." Indeed, they are.
Available exclusively to Four Seasons guests, each private art and design experience from Four Seasons Hotel Casa Medina Bogota is designed to delight, with an English-speaking guide to ensure enlightenment, and convenient transfer from and back to the Hotel:
History, Politics and Street Art – Join a local expert to stroll the winding byways of La Candelaria and discover fascinating stories behind cobblestone streets lined with houses, plazas and cathedrals. Passing government buildings, the iconic Plaza Bolívar with a statue of Simón Bolívar – aka, El Liberator – sculpted in 1846, and impactful street art throughout the city centre while gaining insight into the Colombia's difficult past and recent revival. Duration: 4 hours, with 30-minute transfer each way; includes vehicle, host, water and snacks.
Open-Air Galleries: Street Art of Bogota – Remember when graffiti was considered an eyesore? Not anymore, and certainly not on the streets of Bogota. Amid the swell of creativity throughout Colombia, the capital has become a rich hub for graffiti artists, and worldwide acclaim has followed. Visit street art hotspots, learn about different styles and influences that compose each artist's vision, and peer into the social, economic, political and environmental views held by Colombians that are captivatingly depicted on colourful murals through the city. Duration: 4 hours, with 30-minute transfer each way; includes vehicle, host, water and snacks.
Insider Access to Colombian Fashion and Design – Memories go only so far, so take home a piece of Colombian creativity with a personalised fashion and design session in Bogota. Discover a rich diversity of influences, textures and colours while exploring the styles and inspirations of top and emerging local designers. The guide, a local fashion expert, will be sure to discuss each guest's personal style, budget, likes, dislikes and interests before departing the Hotel to ensure the experience takes everyone to all the right spots. Duration: 4 hours, with 15-minute transfer each way; includes vehicle, host, water and snacks.
Handcrafted Colombia: Designer Atelier Visit – There is a lot of magic and talent behind the scenes of Colombian design brands. Experience both with a visit to the main storefront or atelier of a local designer inspired by artisanal techniques, and enjoy an exclusive opportunity to delve deep and understand the inspirations and details that go straight from the conceptual creator into each piece. Duration: 4 hours, with 20-minute transfer each way; includes vehicle, host, water and snacks.
Whether guests are relaxing onsite or getting out and about on Signature Experiences, health and safety are top priorities for the teams at Four Seasons Hotel Casa Medina Bogota. Social distancing measures have been added for all public spaces and services at Hotels, including contactless check-in, checkout, and housekeeping. Hotels are further embracing Four Seasons Lead With Care program conceived with an international healthcare leader to enhance health and safety throughout the property and provide care, confidence, and comfort to guests and employees alike. Four Seasons award-winning App and Chat are also available, the better for guests to control how they engage with others and enable them to limit face-to-face interactions while maintaining high levels of personal service.
To reserve a stay at Four Seasons Hotel Casa Medina Bogota, see your travel professional, contact +57 (1) 3257900, or book online.
---
---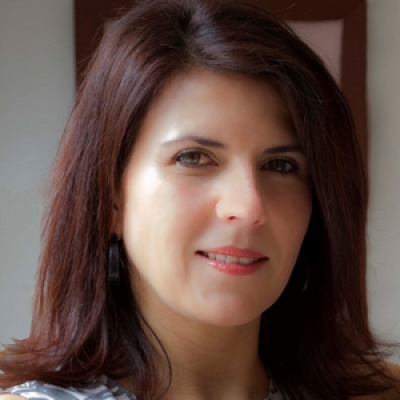 Paula Gamboa
Director of Marketing
Cra 7 No. 69A-22
Bogotá DC,
Colombia
---
Four Seasons Hotel Casa Medina Bogotá
PRESS KIT

Visit Four Seasons Hotel Casa Medina Bogotá Website