Back
How Guests of Four Seasons in Bogota Can Explore the Thriving Local Art Scene
Over the last decade Bogota's art scene has thrived, expanding into neighbourhoods that in the past would have never been recognised for culture. Now there are more than 100 commercial galleries in the capital city, making it a perfect place for art lovers to visit and enjoy.
At Four Seasons
While staying at Four Seasons Hotel Casa Medina Bogota or Four Seasons Hotel Bogota, guests can enjoy works of fine modern art without even leaving the Hotel, as its walls are lined with the works of young and exciting local artists who are contributing to the local scene.
Jose Antonio Suarez Londono, Colen Cambell and Aurora Lario are just some of the names who have works displayed across the two Four Seasons hotels in Bogota.
Others who have been displayed include Joaquin Gutierrez, Freda Sargent, Alejandro Ortiz, Bernardo Saiz, Vicky Neumann, Jose Horacio Martinez and Martha Lucia Ramirez.
Art Tours
Inspired and by artists who work within the San Felipe neighbourhood, visitors can arrange special guided tours and trips across the art scenes of Bogota.
The art districts and hubs are mainly situated in the areas of San Felipe, La Macarena and Quinta Camacho, but the city also boasts the International Art Fair of Bogota (ARTBO), which brings collectors and curators from across the world.
FLORA ars+natura
For international visitors, a particular gallery to visit is FLORA ars+natura, an independent space for contemporary art in the San Felipe neighbourhood of Bogota. The area is known for its working-class roots and mechanical engineering businesses and featured no galleries prior to the arrival of its director José Roca.
Roca, who says his career was "built backwards," spent years working for large institutions such as the Banco de la República and the Tate Gallery, but in 2012, he decided to become independent.
The director, who speaks candidly with Four Seasons Hotel Casa Medina, says his gallery is a place to view and appreciate the works of young, modern artists who might not have been displayed or discovered otherwise. The exhibition space that is in the gallery's first building boasts incredible installations for visitors to enjoy.
Guests staying with Four Seasons in the city can be taken on a special experience at Rcca's gallery, and be given a tour of all of the modern works currently on display.
Roca believes that the art scene in Bogota has diversified tremendously over the last decade, which has helped artists of different styles to find their place. There are now five distinct art districts in the capital, making it a thriving destination for visitors interested in the arts.
Many reasons contributed to why Roca decided to open his gallery in San Felipe. One was that it was an affordable neighbourhood located in a convenient part of the city (close to the Zona T area), and another was that artists could use the businesses around them to contribute to their work.
"I thought the neighbourhood was the kind of gritty area that I liked for artists to be in, because if you want to have something welded, there's a welder on the corner. If you want to cast something in bronze, there are many things around here," Roca said.
Roca says that his gallery is in a way a "community hub" for people to share ideas and discussions about the local area. Every other month the gallery hosts an event called Chocolate with the Neighbours, where locals are invited to drink hot chocolate with the artists and they discuss anything from insecurity in their neighbourhood to rubbish collections and the local government.
The space also celebrates monthly Noches de San Felipe (the San Felipe Night), where all of the galleries and independent spaces in the area open late for guests to enjoy.
Roca says he has worked in large institutions and curated exhibitions that have been seen by hundreds of thousands of people, but his heart lies within the independent space, and he hopes visitors can enjoy that too.
"I feel like the independent curator is like a hired gun, you go wherever the projects are. It's like being a modern day mercenary of the arts. You work pretty much between the defined parameters of the institution that hires you, it's very rare that a creator creates a project and then tries to find a place to show it – It's usually they get called on to bring fresh ideas to the museum or institution," Roca said.
"In a way, you do more if you work in a small place for many years and then you contribute something to a local community, you aid the public," Roca added.
---
---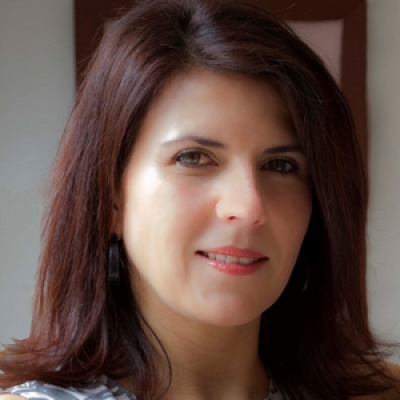 Paula Gamboa
Director of Marketing
Cra 7 No. 69A-22
Bogotá DC,
Colombia
---
Four Seasons Hotel Bogotá
PRESS KIT

Visit Four Seasons Hotel Bogotá Website