Back
Exchange Vows in the Magical Mae Rim Valley at Four Seasons Resort Chiang Mai
October 3, 2017,
At Four Seasons Resort Chiang Mai, the entire Mae Rim valley joins in the wedding celebrations: terraced rice fields and emerald gardens stand in lush attendance, pure breezes murmur blessings, and the majestic Doi Suthep mountains keep watch over the ceremony. Could there be a more magical wedding party?
This resplendent paradise has everything a couple needs for their dream destination wedding: plush pavilions and private residences, select venues that blend style and authenticity, thoughtful signature service, bespoke experiences, and a team of wedding specialists dedicated to ensure that every detail is executed with precision. The tropical Resort grounds, spread across 32 acres (13 hectares) and crisscrossed by wandering trails, are home to numerous secluded spots and distinctive treasures – from the secret Orchid Nursery awash with vibrant blooms, to the gorgeous cooking academy with its delicious aromas.
Splendid Spaces
The sharing of vows calls for the perfect location. Be it a grand gala or a close-knit celebration, the Resort offers a variety of exclusive venues to suit each occasion.
With sweeping vistas of the mountains and tropics, the Cocktail Lawn is a soulful setting for the pledge of eternal love – right in the spiritual heart of the Mae Rim valley, kissed by gentle breezes and fringed by rice fields. For post-vow celebrations, picture dinner under the stars with live music. The Orchid Nursery, blooming with exotic flowers and tropical plants, is tucked away in an exclusive part of the Resort. From sharing vows in a blossom-festooned wedding bower to toasting the new union over an intimate meal, this enchanting venue can host a range of functions. Romantics will love the fairytale setting, straight out of Alice in Wonderland.
The Rachawadee Residence is an open-plan venue that blends traditional design with contemporary chic, accompanied by lush garden views. Complete with an arrival gate, foyer, library, hall, living room and outdoor terrace, the Residence is highly customisable and can be set up for any type of function – from relaxed cocktails to opulent sit-down feasts. The spacious Kasalong Pavilion exudes rustic warmth with its high ceilings, wood furniture and a wall of floor-to-ceiling windows that overlook tropical foliage. This venue can be combined with the attached open-air terrace for functions that seamlessly bring together the indoors and outdoors.
Just for Two
For those who wish to celebrate a destination wedding on their own, imagine a private ceremony at the Rice Barn, followed by a romantic dinner for two by the lake. Four Seasons staff would also be delighted to join the wedding parade and be part of the festivities.
Impeccable Planning
At Four Seasons Resort Chiang Mai, a fully personalised wedding experience awaits, from the day the planning begins to the final farewell – and beyond, for guests who want a Four Seasons honeymoon.
The wedding team makes it their mission to transform each couple's cherished vision into reality. On-site wedding specialists and discreet service staff take care of every single detail, from invitations to photography, linens to floral creations, event schedules to wedding licenses. This means that the bride and groom can focus on what is really important – enjoying the special day with each other, and with their loved ones. The team at the Resort can also design an inspiring itinerary for the long-awaited honeymoon. Couples can choose from myriad unforgettable experiences in the Mae Rim valley and nearby Chiang Mai, from a candlelit dinner by the rice fields to ziplining through the tropical jungle.
Creative Cuisine
Food and drink are at the heart of any wedding celebration. With a reputation for exceptional fine dining, Four Seasons Resort Chiang Mai promises to elevate the festivities with delicious, elegant cuisine, be it hors d'oeuvres at the bridal shower, a sit-down dinner for the entire group, or the all-important wedding cake.
For meals as distinctive as the ceremony itself, the Executive Chef works with each couple to craft a menu with the freshest produce available, while catering specialists recommend wines that pair perfectly with the dishes. The food and beverage team at the Resort is well-versed in catering to different cultures and communities, and special dietary requirements are accommodated without compromising on creativity.
Heritage Wedding
In the ancient Lanna Kingdom (Lanna means "land of a million rice fields"), a wedding was a glorious all-day affair, filled with both solemnity and joy. The special occasion involved a series of rituals and was attended by families, friends and respected elders in the community. At Four Seasons Resort Chiang Mai, couples can celebrate their special union with a Thai Lanna wedding package, where age-old customs add a touch of timeless tradition. Village elders bless the union, followed by the hand-binding ritual – a simple yet beautiful Lanna ceremony. Loved ones tie sacred cords around the couple's wrists and offer congratulations, while older guests share their wisdom and good wishes.
This special package includes a Lanna wedding procession with traditional music, blessings by village elders, a master of ceremonies, bouquets and corsages for the couple and their parents, ceremonial setup with fresh floral decorations, a three tier-wedding cake, and other bespoke experiences for the couple.
Stunning Stays
Nestled amid vibrant tropical gardens, each of the 99 spacious pavilions and luxury villas features a private Thai-style outdoor veranda. The elegant interiors, adorned with fine Thai arts and crafts, combine authenticity with comfort. The pool villas and larger private residence villas come with foliage-fringed plunge pools as well as expansive living and dining areas. For complete exclusivity and bespoke luxury, the Four Seasons Private Resort Experience offers 20 elegant bedrooms, 5 private swimming pools and 5 live-in personal butlers.
Pampering Luxuries
The Spa at the Resort is a sanctuary of indulgence, perfect for pampering the couple and their closest guests during their stay. The treatments, inspired by ancient Thai rituals, use locally sourced natural herbs and spices. The Royal Collection features wellness therapies and beauty treatments based on recipes and techniques used by royalty – what better way for the bride and groom to prepare for the big day?
---
---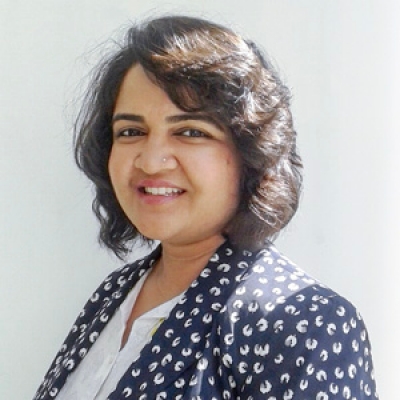 Karuna Amarnath
Director of Public Relations and Communications
3/F, 159 Rajadamri Road
Bangkok, 10330
Thailand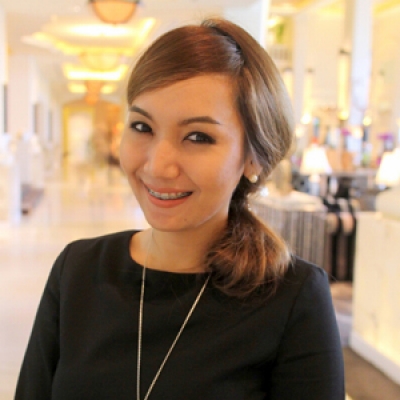 Paphaon Suwannathamma
Assistant Public Relations Manager
502 Mae Rim-Samoeng (Old Road),
Chiang Mai, Maerim 50180
Thailand
---
Four Seasons Resort Chiang Mai
PRESS KIT

Visit Four Seasons Resort Chiang Mai Website