Back
Adorn Bar & Restaurant at Four Seasons Hotel Chicago Expands Best-In-Class Team, Announces Award-Winning New Mixologist Slava Borisov
The Siberia native brings 20+ years of experience and a global perspective to Adorn's beverage program
October 13, 2021,
Adorn Bar & Restaurant, Chicago's first restaurant with James Beard award-winning chef Jonathon Sawyer and located in Four Seasons Hotel Chicago, announces the appointment of Diageo's 2021 Top 50 US Bartender honouree Slava Borisov as Mixologist.
"We are delighted to welcome Slava to Adorn Bar & Restaurant," says Stephen Wancha, General Manager at Four Seasons Hotel Chicago. "He brings extensive high-end beverage industry experience to Adorn, and we know his creativity, expertise, and leadership behind the bar will further support our property's commitment to cultivating and celebrating craftsmanship and connections."
About Mixologist Slava Borisov
Mixologist Borisov is a native of Omsk, Siberia, who after seeing an advertisement for the Bartender Association of Russia in Moscow, transitioned from the Russian military to a career as a bartender. Between classes, Borisov worked as a bartender at an upscale restaurant and stumbled upon the Tom Cruise movie Cocktail. He realised his story mirrored Cruise's character's path to an extent - this epiphany, along with his hands-on experience in the food and beverage industry, fuelled his passion to become a bartender. Borisov also earned his MA in human resources management from Omsk State Technical University in 2010. While still living in Siberia, Borisov won several bartending competitions, a trajectory that inspired him to further pursue his newfound passion and become a leading professional in the industry.
In 2011, Borisov moved to the United States to work in Brooklyn, New York's renowned beverage scene, and after a few years moved to Chicago - a city that introduced him to the world of luxury hospitality. Borisov joined The Langham, Chicago as part of the opening team in 2013 where he led the bar program for the last several years. Before joining Adorn at Four Seasons Hotel Chicago in September 2021, Borisov was named one of the Top 50 Best Bartenders in the US in the World Class Sponsored by Diageo Bartender of the Year competition.
In true hospitality spirit, Borisov has prepared an introductory cocktail: the Russ-tretto. Drawing inspiration from his hometown and the renewed popularity of the Espresso Martini, the newest Adorn craft beverage merges the energy of a Ristretto with the punch of a White Russian. Mimicking the aesthetic of a miniature glass of stout, this petite cocktail can be shot or sipped.
"I am honoured to join the incredible team at Adorn and Four Seasons Hotel Chicago," says Slava Borisov, Mixologist at Adorn Bar & Restaurant. "I look forward to furthering my experience in the luxury hospitality space and bringing my personalised, versatile approach to bartending to this exceptional culinary and cocktail destination."
---
---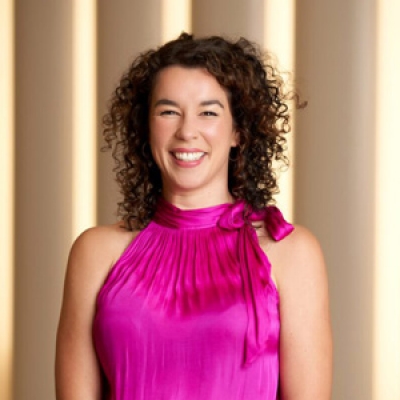 Ciara Merouan
Director of Public Relations
120 East Delaware Place
Chicago, Illinois 60611
USA
---
Four Seasons Hotel Chicago
PRESS KIT

Visit Four Seasons Hotel Chicago Website