Back
Adorn Bar & Restaurant at Four Seasons Hotel Chicago Expands Offerings with the Appointment of New Food and Beverage Craftspeople
Pastry Chef Juan Gutierrez and Lead Mixologist Kristine Schranz to join the Chicago restaurant
June 2, 2021,
Adorn Bar & Restaurant, Chicago's first restaurant with James Beard award-winning chef Jonathon Sawyer and located in Four Seasons Hotel Chicago, announces the appointment of two new food and beverage hires to join the growing team: Pastry Chef Juan Gutierrez and Lead Mixologist Kristine Schranz.
"We are thrilled to welcome Juan and Kristine to Adorn Bar & Restaurant," says William Mitchell, Restaurant General Manager at Four Seasons Hotel Chicago. "They both come to Adorn with extensive culinary and beverage experience, and we know their respective talents, expertise, and ingenuity in the kitchen and bar will be excellent additions to the Adorn team."
About Pastry Chef Juan Gutierrez
Hailing from Cartago, Colombia, Pastry Chef Gutierrez dreamed of cooking and baking professionally from a young age and studied culinary arts initially in his home country, followed by relocation to Chicago and completion of his schooling at The French Pastry School.
At age 24, Gutierrez acquired the title of executive pastry chef at Longman & Eagle and one of his defining career moments occurred at age 25, when he was nominated for a prestigious Jean Banchet Award, "Rising Pastry Chef of the Year." Prior to joining the team at Adorn, Gutierrez led the pastry kitchen at Virgin Hotels Chicago. As Adorn's pastry chef, Gutierrez oversees the creation and execution of desserts at the restaurant. He describes his style as cultured and whimsical and enjoys designing desserts that play with all senses and create conversation pieces. Some of his unique dessert creations include the Colombia Tierra Querida with coffee mousse, Arequipe cremeux and obleas; and Tropical Parisienne with tropical baba, coconut sorbet, and fermented pineapple.
"I love inspiring moments of connection for our guests by enticing the senses through unique dessert creations," says Juan Gutierrez, Pastry Chef at Adorn Bar & Restaurant. "My menu is about telling a story and inspired by art. It's not only about experiencing a good dessert, but more of a captivating experience – I'm thrilled to be part of the Adorn team."
About Lead Mixologist Kristine Schranz
Lead mixologist Schranz holds more than eight years of experience working in the restaurant industry, where she's been a key contributor to menu development for contemporary beverage programs. Expertly trained in the art and execution of craft cocktails, Schranz has worked for several Chicago-based dining destinations, including SABA Italian Bar + Kitchen, The Victor Bar, and most recently, Proxi. Now, she helms the inventive beverage program at Adorn, lending her fresh take on libations and offering guests a new era of craft cocktails inspired by Chicago's urban environment and oasis within. Her drink creations include the East Egg with Aquaviva Cachaça, Cynar, green Chartreuse, lime grapefruit, and Peychaud's, and Hot Nights in the Ciudad with Libelula tequila, Ancho Reyes, tamarind, lemon, ginger, Angostura, and smoke.
"I am delighted to join Chef Sawyer's stellar culinary team," says Kristine Schranz, Lead Mixologist at Adorn Bar & Restaurant. "I very much look forward to bringing my beverage experience to the restaurant and putting an artistic and exciting spin on classic cocktails, while making Adorn a go-to destination for drinks in Chicago."
Adorn Bar & Restaurant
Situated on the seventh floor of the luxurious Four Seasons Hotel Chicago and designed by internationally renowned architecture and design firm Rottet Studio, Adorn Bar & Restaurant features globally-inspired cuisine from James Beard award-winning chef Jonathon Sawyer, rooted in the bounty of America's Midwest. Pastry Chef Juan Guitterez oversees the pastry kitchen at Adorn, where desserts are reminiscent of culinarily-rich locations around the world. Alongside a carefully curated wine list, Adorn boasts a beverage program that highlights a new era of craft cocktails from Lead Mixologist Kristine Schranz, evocative of Chicago's urban environment and oasis within.
Adorn currently offers dinner Wednesday-Saturday from 6:00 to 10:00 pm, brunch Saturdays and Sundays from 8:00 am to 2:00 pm, and a bar menu available daily from 3:00 pm to 12:00 midnight, with breakfast and lunch service available beginning in July 2021. Signature dishes on the dinner menu include: crispy confit of chicken wings; "Joe Beef" style lobster and spaghetti; and edible beef suet candle service with house-baked bread. Adorn's whimsical yet decadent weekend brunch experience features innovative dishes such as "teenie-tiny croissant cereal" with house horchata; breakfast bolognese pasta; and a one-hundred-layer omelet.
Additionally, Adorn guests can enjoy live entertainment in partnership with BELLOSOUND, featuring music that is expertly curated and reflective of Chicago's diverse music scene in the adjacent social lounge on Thursdays and Saturdays from 7:30 to 10:30 pm and Sundays from 11:00 am to 3:00 pm by local artists in genres such as jazz, blues, house, and more.
To make reservations visit www.adornrestaurant.com or call 312 280 8800, and follow Adorn on Facebook and Instagram.
---
---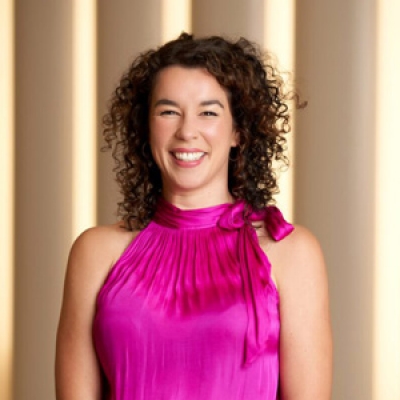 Ciara Merouan
Director of Public Relations
120 East Delaware Place
Chicago, Illinois 60611
USA
---
Four Seasons Hotel Chicago
PRESS KIT

Visit Four Seasons Hotel Chicago Website