Back
Holiday Celebrations That Sparkle at Four Seasons Hotel Chicago This Winter
Reimagine the season with new and familiar holiday moments in the heart of the Magnificent Mile
October 31, 2022,
Revel in holiday nostalgia with a modern twist at Four Seasons Hotel Chicago. This winter, guests are invited to transform festive traditions and savour special moments at the thoughtfully renovated Hotel. From November 19, 2022, the recently redesigned lobby will be brimming with holiday cheer to allow guests to effortlessly enjoy the magic of time spent with loved ones.
"Chicago lights up with the festive season. From illuminated tree-lined streets, parks and skyscrapers to ultimate holiday shopping and public markets, the city dazzles with special moments," says Stephen Wancha, Four Seasons Hotel Chicago General Manager. "It is an honour to be the place of celebration and merriment for Chicagoans and global travellers alike over the holidays and we are thrilled to share curated experiences to spark joy for families, couples and city explorers."
This year, Four Seasons Hotel Chicago launches Twelve Days of Festive, where themed activations and unexpected experiences remind each guest of the whimsy of the holiday season. Over a six-week period, guests can expect merry moments from tasty chef-created treats and pop-up cocktail lounges to family-oriented crafts and cookie decorating in the convivial social spaces.
The first of the Twelve Days of Festive is the Magnificent Mile Lights Festival Saturday, November 19, 2022, where guests can experience unique views of the highly anticipated holiday parade from the reimagined junior ballroom with special family-friendly activities, food and drinks.
Twelve Days of Festive
1. Festival of Lights - Let the season begin! For more than thirty years, the Magnificent Mile Lights Festival has celebrated the arrival of the holidays in Chicago. Four Seasons families are invited to take in the spectacular night time parade down Michigan Avenue from the Lakeview Ballroom. Led by Mickey Mouse and Minnie Mouse of The Walt Disney World Resort, the parade features fabulous floats, giant helium balloons, marching bands, celebrities, musical performances, Santa Claus, fireworks and more including illuminating one million lights on Michigan Avenue's 200+ trees. Saturday, November 19, 2022, 3:30-6:00 pm. In-house guest experience; call 312 280 8800 for tickets.
2. Festive High Tea - Festive tea with a thoughtful twist. Served in the Social Lounge from November 25, the winter wonderland-inspired tea features savoury bites and sweet treats while benefiting the community. Guests are encouraged to bring a box of lights to join in the Hotel's efforts to Light up Lawndale this season. From November 25 through December 28, 2022. Reservations
3. Mile High Cocktail Club - For an extraordinary speakeasy experience, take the elevator to the forty-sixth floor to find a cocktail destination like no other in Chicago. Embark on a global journey through inventive cocktails inspired by the Seven Wonders of the World. Begin in the Pre-Departure Lounge and then venture into the luxurious Cocktail Club where one can sip on bespoke beverages that complement the stunning city views. Reservations are required; seatings at 5:00 and 8:00 pm Thursday through Saturday until January 31, 2023.
4. Santa's North Pole Breakfast - Four Seasons Hotel Chicago is the top choice for global travellers and this festive season is no expectation, with holiday celebrity Santa Claus joining the Hotel to host a morning of jolly breakfast bites and surprises. Saturday and Sunday, December 3 and 4, 2022, 9:00-11:00 am. Reservations
5. Dive-In Movies - This winter, the 50-foot (15 metre) Four Seasons pool is celebrating its cameo in the Christmas classic, Home Alone 2. Guests are invited to enjoy a special viewing of the iconic holiday tale from the very location a portion of the movie was filmed. Share popcorn and holiday cookies with festive floaties to make for a family movie night to remember. Every Friday in December from 7:00 pm. In-house guest experience; call 312 280 8800 for tickets.
6. Letters to Santa - For guests looking for a direct line to the North Pole, Hotel mascot Sammy the Skyscraper has organized a Four Seasons Santa Mailbox conveniently accessible as young travellers check in. Custom letters and envelopes will be available for Christmas wish correspondence. Each mailed letter will receive a special treat from Sammy confirming their note is on the way to the North Pole. Available daily, from November 25, 2022.
7. Spotlight: Emerging Musician Monday - In partnership with the Jazz Institute of Chicago and BELLOSOUND, Live in the Lounge expands performances to Monday evenings. This fellowship program provides music industry exposure to emerging musicians benefiting them with a platform to publicly perform. Adorn's music residency is live every Monday, Thursday, Friday, Saturday evening and Sunday brunch.
8. Holiday Cookie Decorating - Sugar, spice, and everything nice. Join the talented pastry team for a sweet cookie decorating mini session with fun for all the family. Select Fridays and Saturdays in December 2022 between 2:00 and 4:00 pm.
9. Winter Wish Ornament Bar - Take time to create with the family at the Winter Wish Ornament Bar. Available to guests of all ages, the ornament craft corner harnesses the magic of the holidays with a festive takeaway filled with wishes for this special time of year. Available Fridays in December 2022 between 2:00 and 4:00 pm.
10. Season's Readings Storytime - Families are invited to gather and prepare for cozy dreams of festive merriment at the story-telling hour. Join guided holiday tales and music from 7:00 pm on Saturdays in December 2022.
11. Festive Ice Cream Cart - Keep an eye out for the famous ice cream cart in the lobby for a chance to build a frosty treat. Decked out with holiday cheer, the classic cart is stocked with signature ice cream flavours and festive toppings. Fridays in December 2022 between 2:00 and 4:00 pm. For a special frosty experience, book as an in-room treat; available daily between 4:00 to 6:00 pm.
12. The Candy Bar - To sweeten the season, guests can scoop complimentary treats at the pop-up festive candy bar. Weekends in December 2022.
Bountiful Holiday Brunches to Remember
This Thanksgiving, guests are invited to discover regional American favourites from coast to coast. The all-American Thanksgiving buffet will whisk families around the country with chef-led stations from Big Island Poke to Texas Smokehouse and a coastal oyster bar to big city-inspired hot dogs and diner classics. For a true feast headliner, try Executive Chef Tristan Baker's Turkey Triumph - turkey five ways: Kansas-smoked turkey legs, Kentucky fried turkey wings, classic butter roasted crown, rotisserie beer can turkey and the ultimate turkey marvel, gourmet three-bird roast or turducken. To complete the celebration, try one (or all) pumpkin desserts hand-crafted by the pastry team such as Pumpkin Caramel Cheesecake and vegan Pumpkin Chocolate Cake. Seatings are available Thursday, November 24, 2022 from 11:00 am to 6:00 pm. Reservations
For a Christmas Day spread with a little extra, explore Italian flavours with Buon Natale. Enjoy all the traditional holiday brunch fare with extraordinary dishes featuring a taste through the hills of Tuscany and truffles from Umbria's countryside. Special gourmet stations include expert-led wine tasting: a bountiful charcuterie spread of Europe's finest cheeses and meats; and decadent truffle-shaving station showcasing Alba white truffles from Chicago's own Marinello Tartufi. Seatings are available Sunday, December 25, 2022 from 11:00 am to 5:00 pm. Reservations
Adorn the Night with Festive Gatherings
Break bread, gather and celebrate time with friends in Adorn's private dining room Friendsgiving experience. Designed for the ultimate foodies, Chef Brian Rodriguez has devised a contemporary twist on a Thanksgiving feast made to share. The chef-led experience includes a two-hour spirited meal for up to eight guests with showstopping sharing dishes such as Chef's dry-aged wagyu beef tartar, truffle turkey wellington and a custom punchbowl cocktail. Reservations
On December 6, 2022, Adorn Bar & Restaurant will welcome guest Italian chefs with the Region of Piemonte, Visit Piemonte, and Italian Food Style Education (IFSE) Culinary School to prepare an Italian culinary extravaganza in Chicago. Chef Fabrizio Schenardi, Four Seasons Resort Orlando Executive Chef, and Chef Ivan Onorato, head chef at La Credenza, along with Adorn Restaurant Chef Brian Rodriguez will prepare a decadent menu in celebration of the famed white Alba truffle.
Adorn's Live in the Lounge residency turns up the volume on celebratory gatherings featuring recognised musician and DJ performances with world influences. Thursdays through Sundays, guests can enjoy a roster of varied musical styles from South American guitarists and veterans of the Chicago jazz scene to DJs who spin house, funk, and disco. Taken together, these artists produce a soundtrack that celebrates both the restaurant and the city's eclectic energy and history.
To make reservations book online, or call 312 280 8800.
Steeped in Season's Traditions
Festive High Tea, launching on November 26, 2022, is a vibrant holiday twist on a classic tradition. Experience the ultimate joyful afternoon treat, perfect after a busy day of holiday shopping or as a special get–together of family and friends. Served in the Social Lounge, a chic art and gathering haven, the winter wonderland-inspired tea features delightful savoury and sweet treats from the culinary team. Steeped in the art of the draw, tea service boasts more than twenty-five of the finest varietals from Chicago-based tea aficionados Rare Tea Cellar.
In the spirit of giving, guests will have the opportunity to participate in the Hotel's holiday light drive in support of Light Up Lawndale, an annual placemaking effort for Lawndale's festive décor in Lawndale's North and South neighbourhoods.
New Year's Eve Celebrations for All
Ring in the New Year in style. From dining and dancing in Adorn's NYE bash to intimate in-room self-care courtesy of the Spa, guests can choose a custom celebration to mark the close of the year.
Featuring the restaurant's globally inspired vision, Adorn welcomes guests to honour new beginnings with a trip around the Iberian Peninsula with Canary Islands native Chef Brian Rodriguez. Join Chef Brian in his "living room" for a one-of-a-kind night of traditional Spanish specialties and live music. Begin the festivities with a welcome Porrón and elegant nitro tomato amuse bouche, followed by Chef's crowd-pleasing paella and experience new Nochevieja traditions such as the midnight custom of Twelve Grapes accompanied by a toast to 2023. First seatings are 6:00-7:00 pm, four courses. Second seatings are 8:30-9:30 pm, six courses. Reservations recommended.
Alternatively, guests can luxuriate in an intimate in-room couple's experience with massage treatments, bottle of bubbles and romantic dinner for two. To learn more, call the Spa at 312 280 8800.
For young festive-goers, Concierge has special kids' New Year's activities and babysitting options to ensure a fun-filled experience for all the family.
Holiday Health and Wellness – the Ultimate Treat
This festive season, take some time to decompress and unwind with the Hotel's health and wellness experts. Treatments have been infused with merry moments and joyful ingredients to ensure that guests can enjoy the holidays - mind, body and soul. From the Couples Retreat to the Ultimate Shoppers Indulgence package, there are options for family time and "me time" all within this luxury oasis in the city.
Expanding services this winter, the Spa team is thrilled to offer the Diamond Brilliance Facial. Exclusive to Four Seasons in Chicago, this innovative facial utilises a unique diamond-tipped exfoliation wand to gently resurface the skin and reveal a glowing complexion just in time for the holidays. To book a treatment, click here.
Festive Getaways
Join the festive fun for a memorable holiday retreat that includes a Hotel credit of USD 100 per stay. This offer is available today when booking a minimum of two nights. Discover offers online, or call 312 280 8800. This offer is valid until December 28, 2022. Black-out dates may apply.
Experience iconic luxury reimagined this festive season at Four Seasons Hotel Chicago. To make reservations now, call 312 280 8800 or book online.
---
---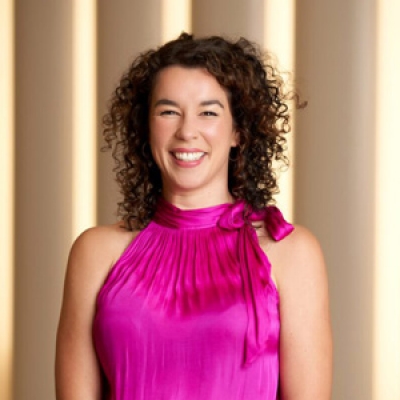 Ciara Merouan
Director of Public Relations
120 East Delaware Place
Chicago, Illinois 60611
USA
---
Four Seasons Hotel Chicago
PRESS KIT

Visit Four Seasons Hotel Chicago Website