Legendary Four Seasons Hospitality Elevates Iftar and Suhoor at Four Seasons Hotel Abu Dhabi at Al Maryah Island
Forbes Five Star Hotel invites local and expat community to cherish togetherness and gratitude through its Ramadan offerings
March 7, 2023,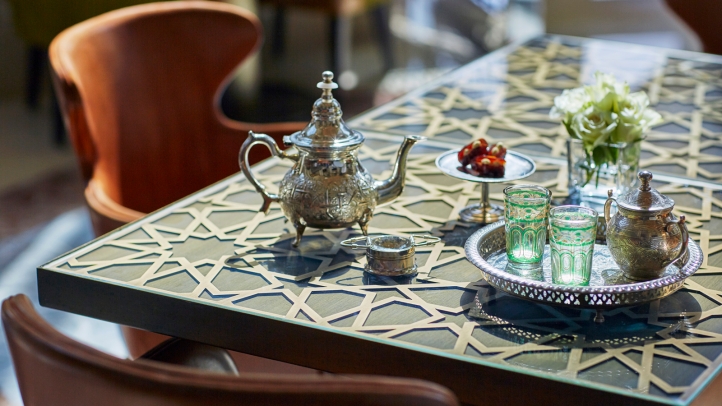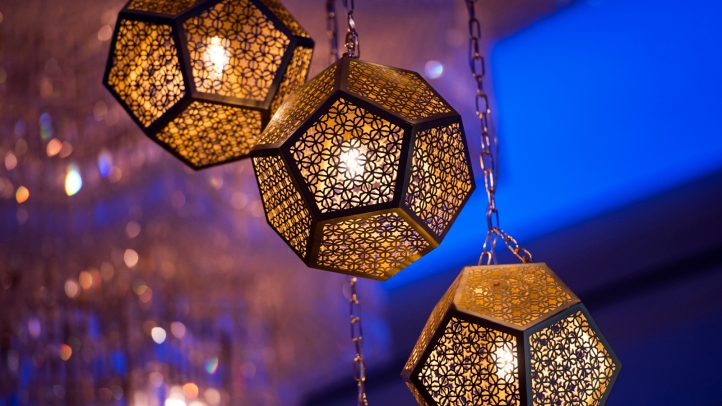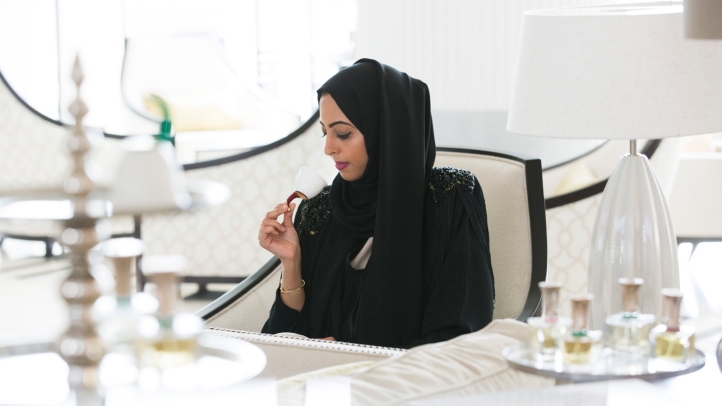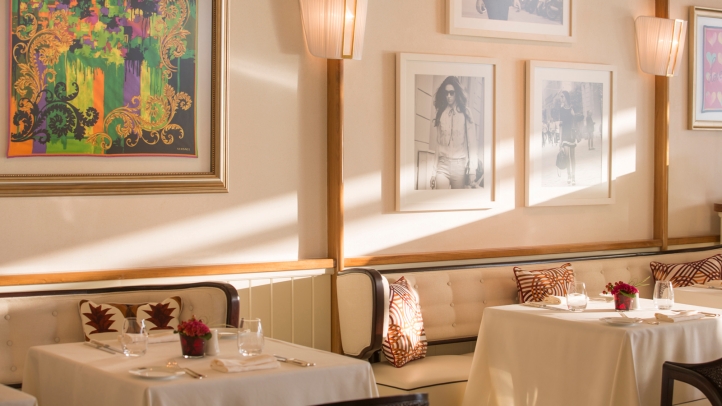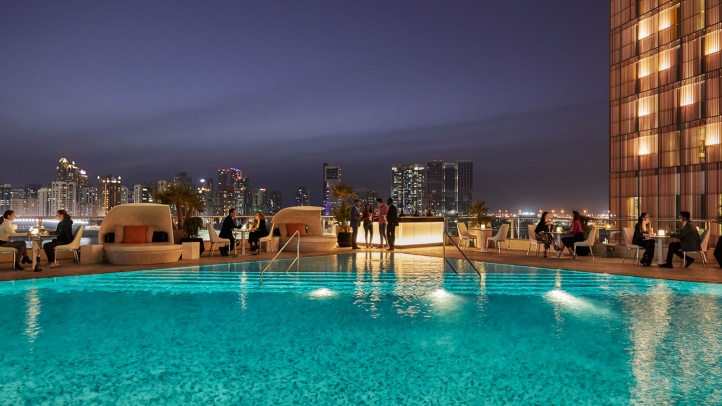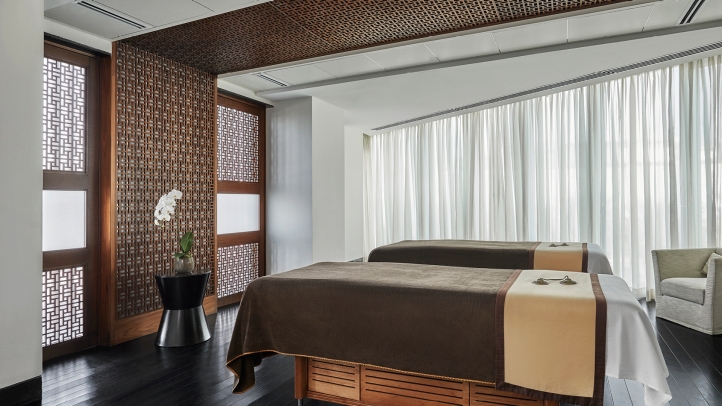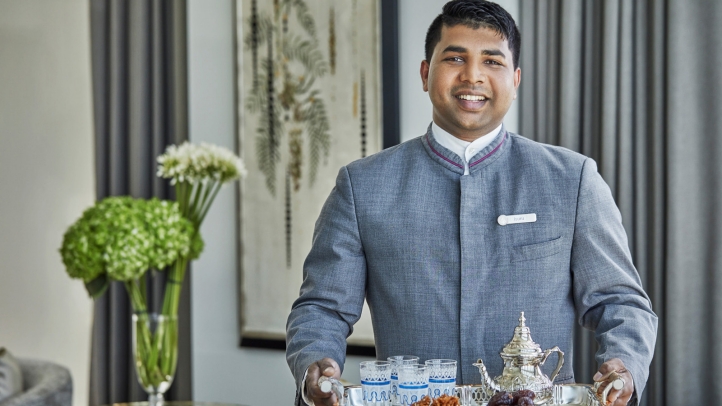 At Four Seasons Hotel Abu Dhabi at Al Maryah Island, amid the capital's rich history and culture, Ramadan arrangements have been finalized for the Holy Month. The local community, expatriates, Hotel guests and residents will experience a real oriental ambiance offering unrivalled Four Seasons service and hospitality at the Arabesque-themed The Liwa Tent.
The décor reflects the true essence of Ramadan with live Arabic music. For those who wish to enjoy iftar and suhoor at the privacy of their rooms, in-room dining also offers tasty alternatives. The professional catering team of the Hotel has also prepared a wide range of special menus for private and group iftar or suhoor events.
Get Away to the City this Ramadan
Guests can get in touch with a spiritual Abu Dhabi through the UAE Residents Offer. When escaping to the city, guests enjoy up to 30 percent off the best available rate, on food and beverage and on spa while immersing in waterfront luxury.
Iftar and Suhoor at The Liwa Tent
The extravagant iftar buffet prepared by Executive Chef Christian Buenrostro and his culinary team features a selection of popular local fare in addition to Lebanese, Egyptian, Indian, Asian and international must-eats prepared at live cooking stations. Iftar commences at dusk and Ramadan nights will be extended into the early hours of dawn as the sound of the oriental tunes of oud creates an inviting atmosphere at The Liwa Tent – the Hotel's one-of-a-kind space boasting waterfront views.
At suhoor, guests are invited to enjoy a multicultural, a la carte spread of dishes and desserts crafted by Executive Pastry Chef Rasika Weerasinghe.
Iftar - AED 310 NET per person (sunset - 9:00 pm)
Suhoor – a la carte (9:00 pm – 2:00 am)
Shisha is available on request
Iftar and Suhoor at Al Meylas
Guest are invited to sink into comfortable chairs in the relaxed Middle Eastern elegance of Al Meylas lobby lounge while they delight in a refined iftar or suhoor experience, complete with authentic goodies and treats crafted by the Hotel's culinary team. Al Meylas' menu of modern Middle-Eastern creations such as traditional spreads of mezze like the fattoush, kibbeh and savoury mains such as chicken machboos or an Asian mixed grill, as well the signature cheese kunafa are perfect for dreamy Ramadan nights.
Iftar – AED 300 NET per person for set menu (sunset - 9:00 pm)
Suhoor – A la carte (9:00 pm – 2:00 am)
Shisha is available on request
Chicago Comes to Abu Dhabi
Restaurant Chef Marshall Roth invites guests and residents to break their fast in the Hotel's award-winning 1920s Chicago steakhouse. Meat-eaters will dine on a sizzling prime-cut steaks specially flown in from CreekStone Farms in the United States. When in doubt, guests can rely on Chef Marshall's personal favourites to order such the legendary Porterhouse, oysters Rockefeller and his signature cherry pie with homemade vanilla ice cream.
A la carte prices, regular menu (4:00 pm – 12:00 midnight)
Italy Arrives to the Capital
Guests are welcome to visit the Mediterranean during the Holy Month, as Restaurant General Manager Paolo Falchi slows down the pace to offer a relaxed Ramadan experience. At the core of Italian cuisine is the celebration of community, family and love. Restaurant Chef Delfino Chiarello brings this to the table with family-friendly dishes from his popular à la carte lunch, dinner and Saturday Brunch menus.
A la carte prices, regular menu (12:00 noon  - 12:00 midnight)
Breakfast at Crust
For Hotel guests not observing the fast, Four Seasons Hotel Abu Dhabi at Al Maryah Island offers Crust's regular and well renowned buffet breakfast to satisfy all tastes and dietary requirements.  Middle Eastern, Indian, and international flavours combine at this contemporary, market-inspired restaurant. The outlet's favourite Saturday Brunch will continue to impress non-fasting guests every Saturday from 1:00 until 4:00 pm.
In Room Dining
Those staying at Four Seasons Hotel Abu Dhabi at Al Maryah Island can dine in the comfort of their own Four Seasons sanctuary whenever they want as the Hotel team brings a sumptuous iftar and suhoor set meal to them. Guests may take their pick from an array of tempting seasonal specialties and international favourites, cooked to perfection by Four Seasons expert chefs.
Available around the clock
Reconnect at Eclipse Terrace Lounge
Guests looking to enjoy the outdoor views from a rooftop lounge need look no further than Eclipse Terrace Lounge, offering stunning waterfront views and a vibrant food and beverage menu, all accompanied by a unique, chilled-out vibe from 8:00 am until late night. An oasis of serenity, the Eclipse Terrace Lounge is a perfect setting for reflection and togetherness this Ramadan.
Reservations:
Rejuvenate Mind and Body this Ramadan
During the Holy Month, guests are encouraged to focus on inner wellbeing at The Pearl Spa and Wellness.
With the Arabian Oud Journey, including a zaatar full-body exfoliation, and an oud oil massage – the Spa team will help guests to relax, invoking a holistic sense of peace to one's well-being. The 90-minute treatment includes a 30-minute long zaatar exfoliation followed by a 60-minute long Arabian oud full-body massage.
Reservations:
For a complete list of Ramadan offerings, click here.
---
---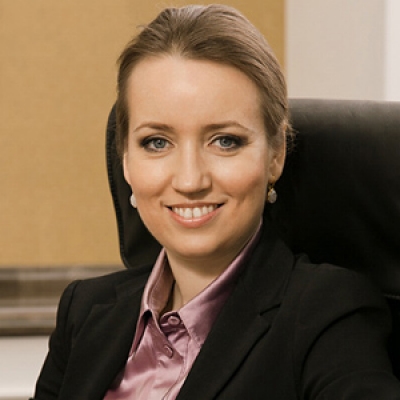 Natalia Lapshina
Director of Public Relations and Communications
P.O. Box 107032, Al Maryah Island
Abu Dhabi,
United Arab Emirates