Dine on Stage at Yu Ting Yuan, the Signature Restaurant at Four Seasons Hotel Bangkok at Chao Phraya River, Serving Authentic Cantonese Cuisine in Style
Timeless Chinese aesthetics combine with the abstract allure of modern art to create a dramatic dining space at the Jean-Michel Gathy-designed restaurant
December 10, 2020,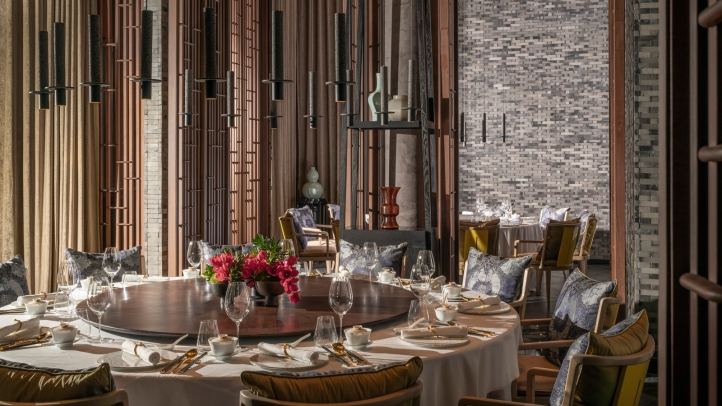 From the moment diners enter Yu Ting Yuan, the signature restaurant at the new Four Seasons Hotel Bangkok at Chao Phraya River, the stage is set. Floor-to-ceiling windows reveal a gorgeous backdrop of gardens and a shimmering water reflection pond with one-of-a-kind art pieces – sunlit by day, and dramatically illuminated at night. The interiors are opulent with traditional Chinese architecture expressed in a modern style, ornate chandelier fixtures and contemporary artwork. Shadows interplay with light and reflection to build the ambiance. Designed by Jean-Michel Gathy, the overall aesthetic redefines the notion of a modern Cantonese restaurant.
Complementing the stylish design, Head Chef Qiu Xiaogui and his team serve authentic Cantonese cuisine and regional favourites, prepared with the freshest ingredients and presented in a refined way, creating a multi-sensory dining experience. "Put together, our team has more than 109 years of experience in Cantonese cooking," says Xiaogui. "Cantonese cuisine is all about the details, the finesse. From picking out the best ingredients, to the cuts on the vegetables, to the sear on the barbecue, down to the plating; it is all about techniques that take years to master."
Craftsmanship takes the spotlight with premium Cantonese dishes such as a choice of live seafood, a robust selection of abalone and regional favourites, and an extensive barbeque range, including Peking duck. Dim sum are the key offerings for the lunch period, all prepared à la minute.
Xiaogui and his international team of four, who have been working together for more than eight years, each play an integral part in the kitchen and lead an impressive locally-drawn team.
Award-winning Chinese Barbecue Chef Liu Guokun has more than 27 years of barbeque experience under his belt. "Chef Kun is the best barbecue chef I've ever worked with. His roasting talents brings the best out of each piece of meat," says Xiaogui.
Dim Sum Chef Wang Yucheng has more than 25 years of experience creating innovative yet traditional dim sum. As Xiaogui notes, "Dim sum is really a handicraft. Chef Cheng has an incredible amount of patience working with each individual piece, carefully crafting his intricate design, while still retaining traditional dim sum characteristics."
Rounding out the team are Chef Li Bude with 17 years of experience on the wok, and Chopper Chef Ma Xinbin who has 14 years of experience and ensures all ingredients are at their best, chopped and paired optimally for each dish.
"We are a big family," says Xiaogui. "We moved to Bangkok together to open Yu Ting Yuan, and we are so excited to be here and share our passion for this cuisine. We have built an exceptional team of local talent with ample training in authentic Cantonese techniques. This has got to be the best team I have been a part of – and I feel so lucky to be here."
To complement the cuisine, the restaurant's sommelier invites guests to explore unconventional wine pairings, with more than 300 suggestions from the old and new world. The carefully curated list showcases the quality and authenticity found in wine regions around the world, from winemakers of varying sizes and renown. Each bottle pays homage to a specific terroir, with options for every palate while ensuring gastronomic synergy.
Yu Ting Yuan will open December 18, 2020 at the new Four Seasons Hotel Bangkok at Chao Phraya River. For reservations, click here.
---
---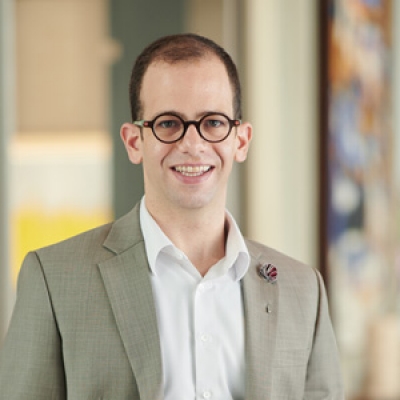 Dan Schacter
Director, Public Relations and Communications
300/1 Charoenkrung Road Yannawa, Sathorn
Bangkok, 10120
Thailand