Celebrate Chinese New Year with Four Seasons Dubai
January 10, 2019,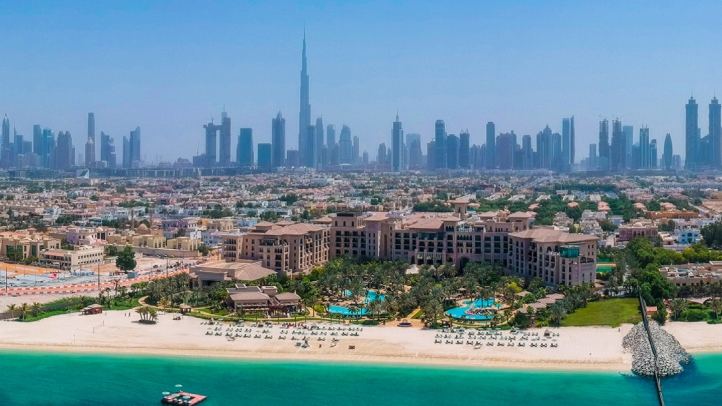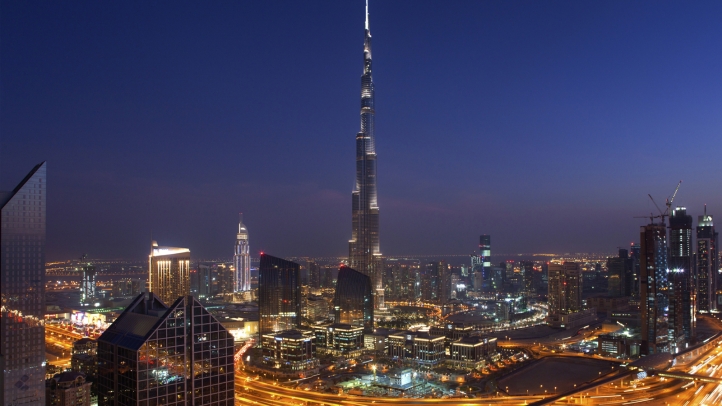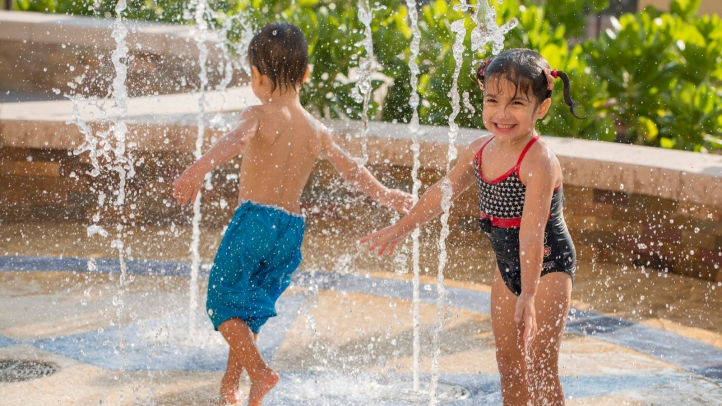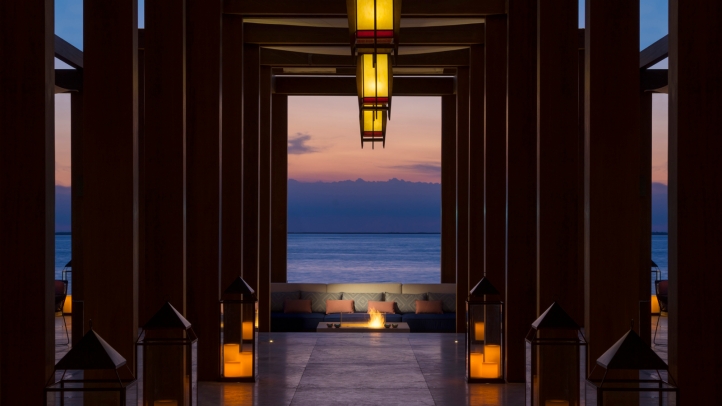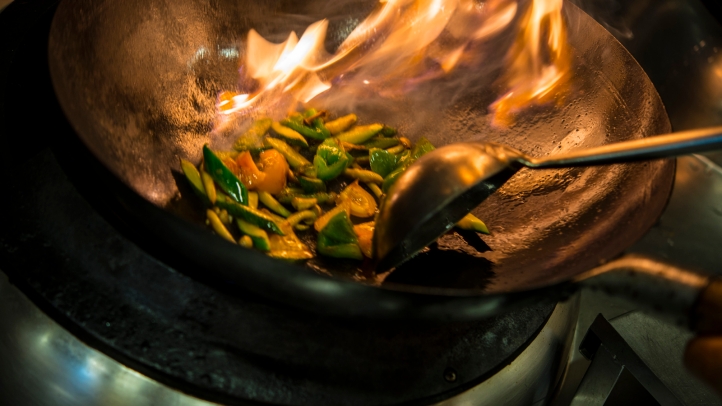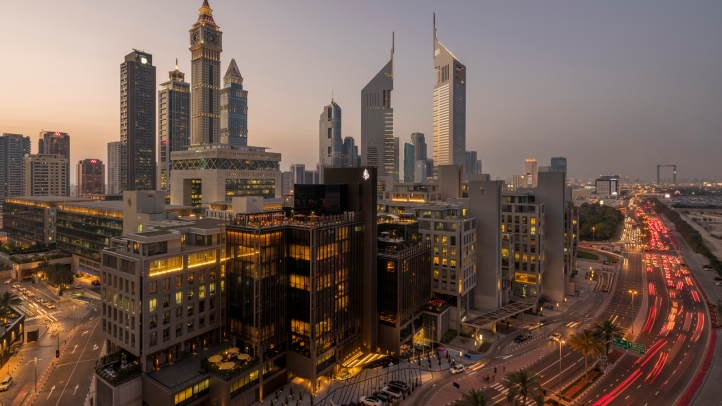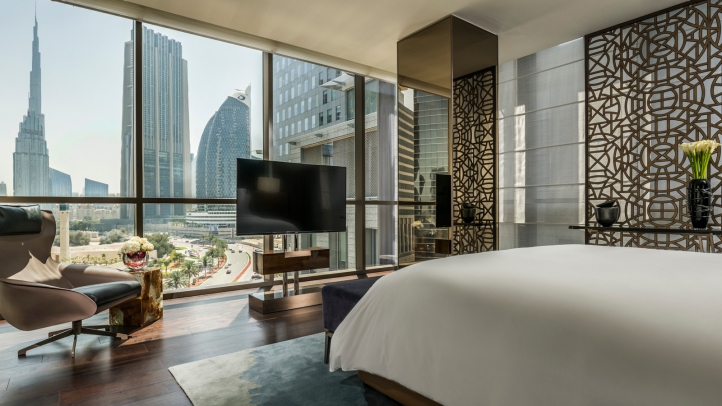 To celebrate the upcoming Chinese New Year, a year representing great fortune and luck, Four Seasons Resort Dubai at Jumeirah Beach and Four Seasons Hotel Dubai International Financial Centre have designed two unique offers featuring special treats and unforgettable experiences to mark this time of celebration with family and close friends. From February 1 to 10, 2019 in celebration of the Spring Festival, both hotels have curated a bespoke value added package that allows guests to explore all the city has to offer, dine on some of the best culinary delights and indulge in traditional spa experiences. A good start to the year is a sign of good things to come.
Chinese New Year Package
The Chinese New Year Package promises a luxurious stay at either Four Seasons in the city for a minimum of two nights with complimentary transfers to Dubai Mall offering an unforgettable shopping experience and tickets to Dubai's greatest parks and resorts, providing fun for the whole family. Guests booking the package at Four Seasons Resort Dubai at Jumeirah Beach will enjoy a complimentary four course culinary Tour of China at Sea Fu and guests booking the package at Four Seasons Hotel Dubai International Financial Centre will receive a hongbao (red envelope) with an AED 370 per credit to use in the Hotel's restaurants or spa, along with access full access to Four Seasons Resort Dubai at Jumeirah Beach.
Four Seasons Resort Dubai at Jumeirah Beach
Bringing chic yet family-friendly style to dynamic Dubai, Four Seasons Resort Dubai at Jumeirah Beach is a beautiful, green oasis beach resort. Providing exceptional levels of service, it is perfect for families wishing to experience everything Dubai has to offer. Set on a private beach and surrounded by gardens, the Resort offers the most convenient access to downtown shopping and leisure attractions such as Dubai Parks and Resorts. In the 237 ultra-spacious guest rooms, the decor blends Arabic design motifs with cool, contemporary style, creating an atmosphere of light, airy luxury.
Chinese Breakfast at SUQ - Throughout the week, SUQ, the casual, market-style restaurant at the heart of Four Seasons, will present a standalone live Chinese cooking station during breakfast offering an array of street-style dishes that promote health and prosperity. From steaming hot dumplings to fried dough sticks, SUQ promises an array of hot and cold dishes celebrating Chinese tradition.
A Culinary Tour of China - There's a sage Chinese proverb: "Preserve the old, but know the new." In February 2-19, to mark Chinese New Year, Sea Fu's chefs will embark on an adventure across China, and the menu keeps this wisdom at the forefront. Combining techniques from the bustling cities of Shanghai and Beijing, with ancient traditions from the far-lying provinces that gave birth to the eight great regional cuisines of China, the menu will allow guests to explore the culinary heritage of one of the vastest countries in the world. Join Sea Fu's masterful team of chefs at their beachfront location to welcome in the New Year with friends and family in style. The menu will be available every Tuesday evening throughout the month between 7:00 and 11:00 pm, and will additionally run throughout the week of Chinese New Year (February 1-10, 2019).

Retreat To The Spa - Reflexology is an ancient art and science used to help restore health and balance, as well as relax and revitalise the body, used since 2350 BC in ancient China as a core part of Chinese medicine. The treatment uses pressure points and massage techniques on the feet that correspond to organs and tissue that normally cannot be reached by a normal massage. The treatment can enable the therapist to detect imbalances in the body and use techniques to bring calm and balance. After the treatment, relax with a cup of traditional green tea, which helps to boost metabolism, lower cholesterol and regulate blood pressure.
Four Seasons Hotel Dubai International Financial Centre
Four Seasons Hotel Dubai International Financial Centre (DIFC) is located in one of the city's most prestigious communities.  An urban sanctuary, just moments from Dubai's leading art, restaurant and shopping scene, this intimate 106-room Hotel offers the idyllic balance between style and smart comfort with a glass-walled rooftop pool and wellness deck, as well as a sophisticated social setting for business and dining.
Le Petit Chef - A new and entirely innovative dining experience based around the culinary exploits of a diminutive animated chef, who takes guests on a culinary journey around the world. Guests follow in the footsteps of Marco Polo and set off along the famous Silk Road. A journey that takes guests from Marseilles to Arabia, India, the Himalayas and finally China, using cutting edge 3D visual technology and effective storytelling through flavours, ingredients, sights, sounds and tastes. The show takes place on top of the guest's tablecloth, right under their knife and fork, as a tiny chef measuring just 58 millimetres (2.25 inches) moves around the table. Muttering in French, Le Petit Chef will cook up delicious concoctions, accompanied by a variety of birds, boats, and even fire-breathing dragons that fly over guests' plates.
Family Adventure
Chinese New Year is a time for family reunion and celebration. Throughout their stay, family travellers at Four Seasons can take advantage of complimentary access to Dubai's Parks and Resorts, providing the perfect day out for the whole family. With three theme parks and one waterpark, Dubai Parks and Resorts offers visitors a memorable experience for all.  Complimentary access to Dubai Parks and Resorts will be provided to families (two adults, two kids) who stay for three consecutive nights or more at Four Seasons Resort Dubai. Tickets are valid for one day at any two of the parks.
The Chinese New Year promotion is not valid in conjunction with other offers and is subject to availability at time of reservation. 
---
---
Nancy Kingham
PR and Communications Manager
Jumeirah Road
Dubai, 128777
United Arab Emirates