The Spa at Four Seasons Hotel Firenze Launches the Healing Garden Retreat
May 23, 2023,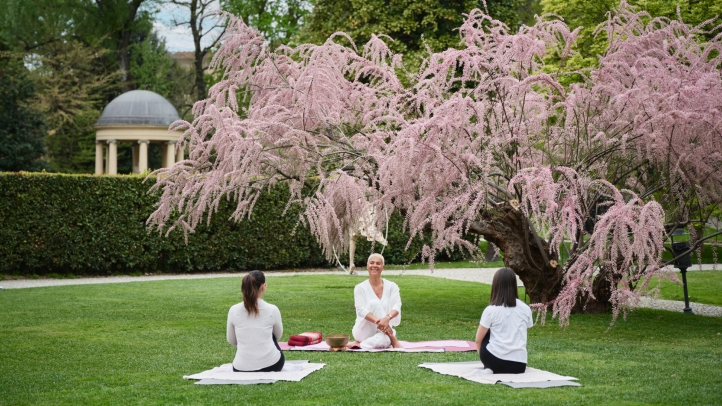 Four Seasons Hotel Firenze launches the Healing Garden Retreat, a full-day program focused on rebalancing body, mind and spirit. On June 10, 2023, a group of wellness experts will join The Spa team, inviting guests to rediscover a sense of harmony and deep connection with the surrounding nature with an intensive, holistic program:
8:00-9:00 am - Body Defining Workout with Mina Belperio, aerobics, step and total body teacher, will lead a workout focused on dynamic movements aimed at muscle shaping and stretching.
9:30-10:00 am - Awakening in harmony with Iuri Ricci, music therapist, singing bowls master and multi-instrumentalist who has been studying the therapeutic potential of sound for more than twenty years. The sound of Tibetan bells accompanies a guided meditation. Experience energy rebalancing through simple conscious breathing and visualization practices.
11:30 am-12:15 pm – Eco-nutrition with Lucia Bacciottini, nutritionist biologist, specialized in Food Science, with a PhD in Applied Pathophysiology. Respecting seasonality of the ingredients, Dr. Bacciottini invites guests to embrace a nutritional style to synchronize internal and external vital energies. The eco-nutrition method choose selected seasonal foods with a high biological value, to enhance psychophysical well-being.
3:00-4:00 pm - Meditative SlowLife Yoga with Sandrine Kom, a meditative yoga practice to relieve physical and mental tension. Guests will learn simple techniques to reinforce their emotions in a positive way. A graduate in Communication Sciences and Economics in Berlin, Sandrine Kom has been practicing Yoga and meditation disciplines for more than 20 years. In addition to having attended numerous training courses in Europe, she also obtained the Yoga Alliance certification during her training at Yoga Garden School in San Francisco.
4:30-5:30 pm – Energy of plants and crystals with Barbara Fontani EaTutBa, visual artist and crystal healer working in synergy with trees and crystals to help people rediscover a new sense of harmony. The meditative experience with Barbara will be focused on the connection of one's spirit with the surrounding nature.
6:00-6:30 pm – Sound journey with Davide Friello, handpan musician, one of the most recent instruments with a rhythmic and melodic sound and strong emotional intensity. Davide is a composer, musician and handpan teacher, as well as a percussionist who has performed internationally.
Lunch will be conceived according to Dr. Bacciottini's eco-nutrition method, following her philosophy of "keep portion in proportion," using special bowls designed to quantify the ideal combination of different ingredients. Guests will have the opportunity to purchase one of the following packages:
Morning package, including the eco-nutritional lunch: EUR 150
Afternoon package, excluding lunch: EUR 150
Full day package including eco-nutritional lunch and access to the swimming pool: EUR 300
The Retreat program has been conceived according to the Healing Garden holistic approach, a series of wellness activities in the Gherardesca Garden launched last January. Upcoming dates of the program are:
June 24, 2023, 11:15 am FIT YOGA with Lorenzo Montagnani
July 8, 2023, 10:00 am FIT GAG with Mina Belperio
August 5, 2023, 10:00 am FIT PILATES with Giulia Bambi
September 16, 2023, 10:00 am FIT Yin Yoga Meditation with Silvia Moneti and live percussion with Andrea Brogi
October 14, 2023, 11:15 am FIT YOGA with Lorenzo Montagnani
November 11, 2023, 11:15 am FIT ANIMAL FLOW with Giulia Bambi
December 9, 2023 at 11:15 am FIT SAS (sculpting, aerobic, stretching) - with Mina Belperio
Each activity will take place in the Gherardesca Garden at a price of EUR 50 per session and can be reserved contacting the Spa at +3905526264630 - Spa.Firenze@fourseasons.com.
---
---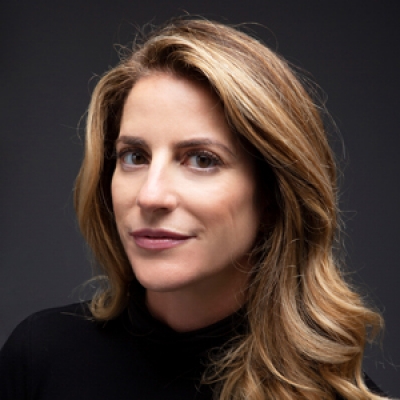 Ilaria Alber-Glanstaetten
Senior Director of Communications
Via Gesu, 6/8
Milan, 20121
Italy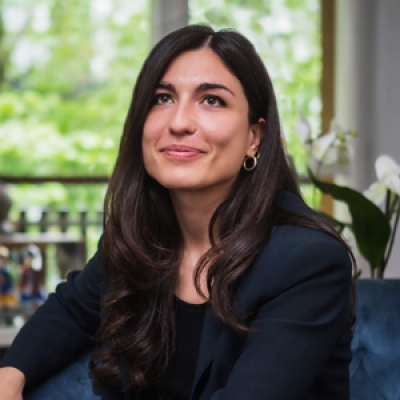 Caterina Tritto
Public Relations Manager
Borgo Pinti 99
Florence, 50121
Italy