Four Seasons Hotel Hong Kong Welcomes the 2021 Year of the Ox with Thoughtful Festive Celebrations
January 12, 2021,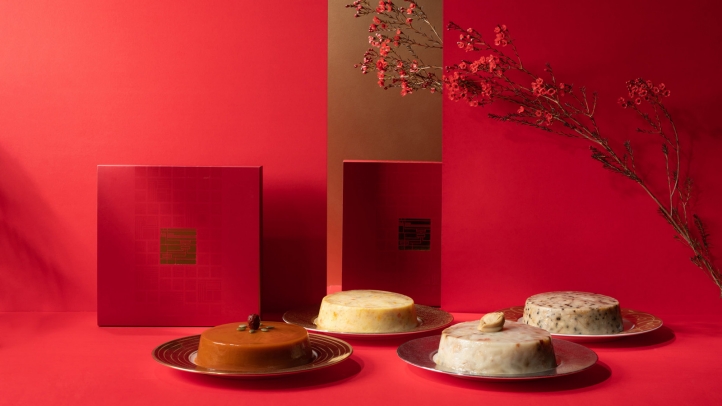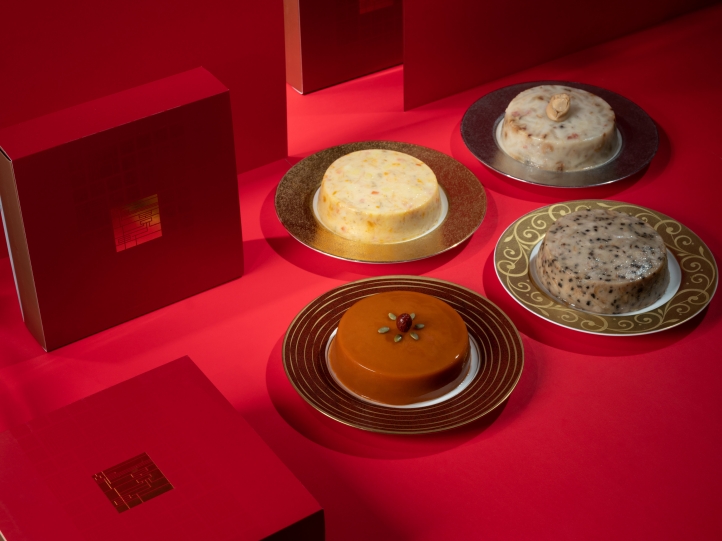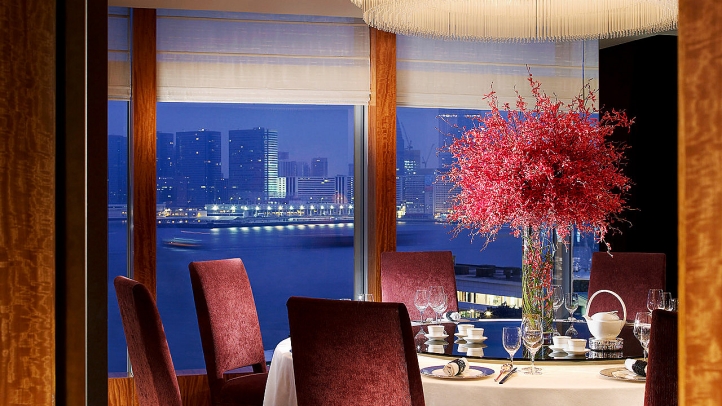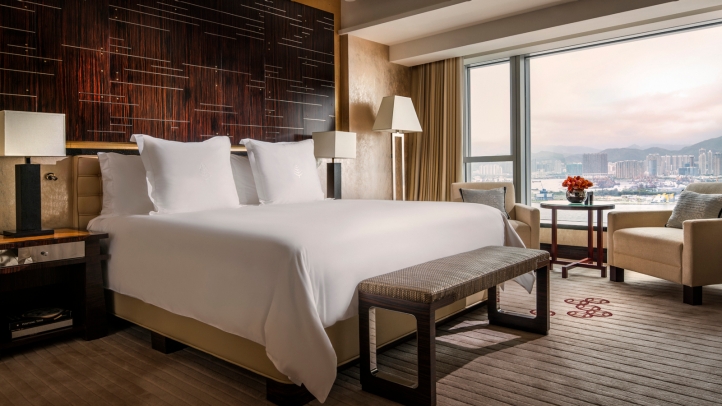 Lunar New Year is a time to celebrate tradition and joyful family reunions with a grateful spirit. Four Seasons Hotel Hong Kong welcomes the 2021 Year of the Ox with sumptuous culinary celebrations and unique Hotel experiences throughout February. Discover handmade Chinese New Year puddings from Lung King Heen and festive hampers on Four Seasons eShop. Stride into Chinese New Year fully revitalised at the award-winning Spa and stay at Four Seasons Hong Kong to enjoy special privileges.
New Take on Traditional Classics
Savour Chinese New Year puddings handmade by chefs at the three Michelin-starred Lung King Heen. A traditional and symbolic treat, puddings represent togetherness, good luck and prosperity. Four Seasons Hotel Hong Kong offers four unique puddings this year including one new flavour to mark the holiday season:
Silver Fish Potato Pudding with Conpoy and Salted Egg Yolk
In most Chinese festivals, salted egg yolk plays an important role in culinary creations as seen in dumplings and mooncakes. Chef Chan Yan Tak, Executive Chinese Chef of Lung King Heen, together with Dim Sum Chef Lo Kin Ming took to the inspiration to incarnate this scrumptious ingredient into Chinese New Year puddings. The chefs make a rice flour and water chestnut batter and add in mini potato cubes, carrots, conpoy, crushed silver fish and crumbly salted egg yolk. This harmonious mix is steamed for 60 minutes. The combination of conpoy and silver fish add rich, umami marine flavours into the pudding, while the crumbly salted egg yolks add texture and another layer of savoury richness. Pan-fried to perfection, the Silver Fish Potato Pudding is golden-yellow in presentation – a beautiful colour that resembles wealth in this Lunar New Year.
A perennial favourite among local guests, Lung King Heen puddings also come in three classic flavours: the Lunar New Year pudding with coconut milk; abalone and turnip pudding with conpoy; and taro pudding with black truffle with air-dried meat. Each pudding is handmade and produced in small quantities by the star team helmed by Chef Chan.
Chinese New Year Pudding Boxes
Lunar New Year Pudding with Coconut Milk - HKD 488 per box
Silver Fish Potato Pudding with Conpoy and Salted Egg Yolk  - HKD 488 per box
Abalone and Turnip Pudding with Conpoy - HKD 558 per box
Taro Pudding with Black Truffle and Air-Dried Meat - HKD 558 per box
Puddings are now available to order online. Guests can enjoy 15 percent savings for purchases made on or before January 29, 2021. Pudding pick up dates are from February 4 to 11, 2021 at the Festive Desk from 10:00 am to 8:00 pm daily.
For enquiries, call the Festive Desk at 3196 8708 or email shop.hkg@fourseasons.com.
A Feast Fit for a King
The Hotel's three-Michelin starred Cantonese restaurant Lung King Heen has prepared an eight-course menu for the Lunar New Year celebration, bringing luck to guests in the Year of the Ox. Relish renowned signature dishes within spacious interiors, the menu is priced at HKD 1,680 per person including favourites such as double-boiled almond soup with chicken, fish maw and bassica; braised South African abalone and Australian wagyu beef cheek in supreme oyster sauce.
All prices are subject to 10 percent service charge.
For enquiries, call Lung King Heen at 3196 8820 or email dining.hkg@fourseasons.com.
Winter Casserole for Home Celebrations
Four Seasons Hotel Hong Kong debuts deluxe Poon Choi specials this year in two casserole sizes – HKD 3,388 for four servings and HKD 4,988 for six, created to bring families together through the love of food sharing. Layered with 15 ingredients, the casserole brims with premium ingredients including five heads South African abalone, Japanese conpoy, fish maw, Chinese mushrooms, salted egg yolk prawns, Chinese yam and vegan pork lotus balls and more, all lathered with abalone sauce rich in umami. Poon Choi sets are prepared by seasoned Four Seasons local chefs who are known for their decadent array of classic Chinese dishes.
Poon Choi sets are now available on eShop while stock lasts, and a 48 hour advance order time is required. Pick up dates are from February 6 to 14, 2021 at the Festive Desk between 11:30 am to 1:00 pm and 4:30 to 7:00 pm.
For enquiries, call the Festive Desk at 3196 8708 or email shop.hkg@fourseasons.com.
Shop with Four Seasons Anytime, Anywhere
Send well wishes of luck and fortune to friends and families by gifting Lung King Heen Chinese New Year Hampers. Guests can choose from Lung King Heen Ultimate, Lung King Heen Deluxe and Lung King Heen Gourmet hampers, priced at HKD 13,998, HKD 3,988 and HKD 2,788 respectively. All hampers include a fine selection of gourmet treats that represent good luck, prosperity and health. The Ultimate Hamper has a large variety of lavish items including the most sought after Lung King Heen XO sauce, which is produced in limited quantities in Lung King Heen, oozing decadent goodness from superior dried black moss, five to six heads dried fish maw, six heads South African abalone, and more.
For any enquiries, contact 3196 8708, email shop.hkg@fourseasons.com or order online.
A Rosy Outlook
Experience The Rose Ritual, a 2.5-hour body and facial treatment that allows one to de-stress and embark on a sensory journey. The treatment begins with a 15-minute rose cream body wrap, where therapists use a special blend of rose, saffron and patchouli essential oils with hydrating cream to nourish the skin, promoting a radiant glow; followed by a 75-minute massage treatment to ease stiff muscles. The treatment is complete with a 1-hour Subtle Energies facial stimulating marma points that provides instant lift and enhances facial definition.
Book the treatment and tick the self-care box before Chinese New Year reunions. This results-driven treatment is priced at HKD 3,500, subject to 10 percent service charge.
Chinese New Year Room Package
Stay in the Hotel's spacious rooms and enjoy splendid harbour views with the Chinese New Year Staycation package. From February 1 to 15, 2021, stay a minimum of two nights and enjoy 30 percent savings on the best available rate. The package includes daily breakfast for two per night and a HKD 500 Hotel credit per stay to be consumed during the stay. The first 100 guests will receive special gifts from Qeelin fine jewellery – a playful fusion of Chinese symbolism and modernity.
Art is a means of self-expression and Four Seasons Hotel Hong Kong has curated a variety of kids' activities across art dimensions and craft via the power of play that aim to spark children's curiosity. Staycations are now an adventure as the Hotel's young guests embark in a world of exploration and fun during their time in the Hotel. Stay at Four Seasons to enjoy complimentary kids' activities in the Hotel.
For enquiries and reservations, call Reservations at 3196 8333 or email res.hongkong@fourseasons.com.
Roses are Red, Violets are Blue
With Valentine's Day overlapping the third day of Lunar New Year this year, double the happiness by gifting a beloved a stunning bouquet of fresh flowers designed by Rococo and a half pound raspberry and lychee rose cake, now available to order on eShop. The romantic floral and cake set is priced at HKD 1,200 with delivery options available from February 12 to 14, 2021.
For any enquiries, contact 3196 8708, email shop.hkg@fourseasons.com or order online.
---
--- Chu Wong
Director of Public Relations
8 Finance Street, Central
Hong Kong,
China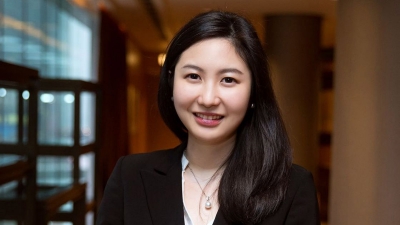 Priscilla Chan
Assistant Public Relations Director
8 Finance Street, Central,
Hong Kong,
China