Have an Auspicious and Prosperous Lunar New Year with Four Seasons Hotel Hong Kong
December 19, 2022,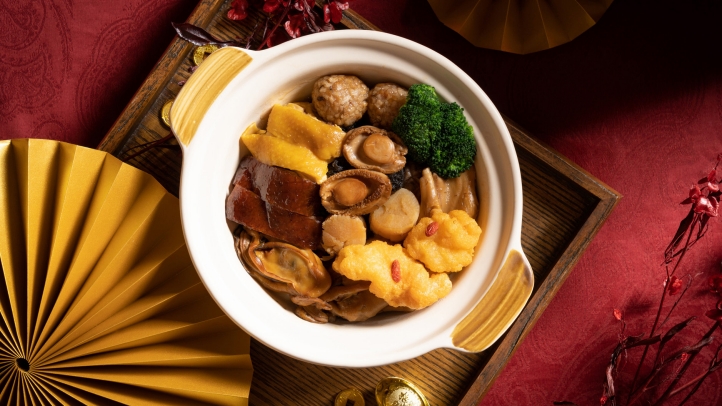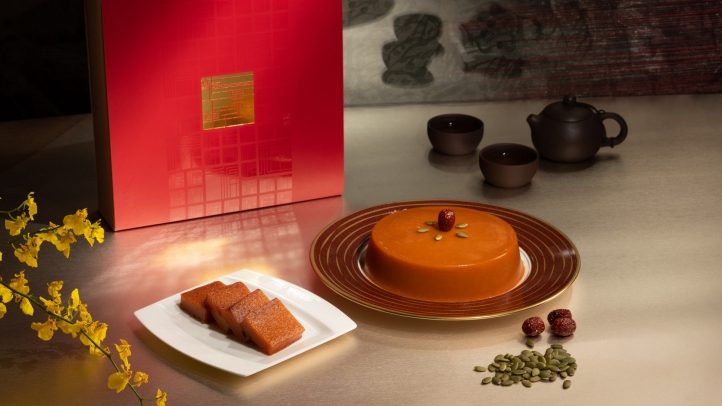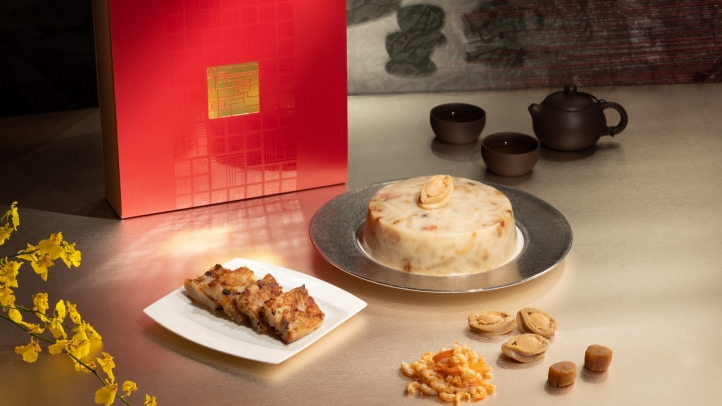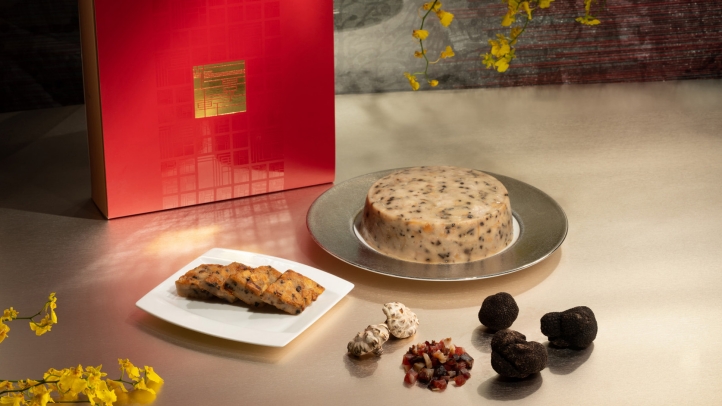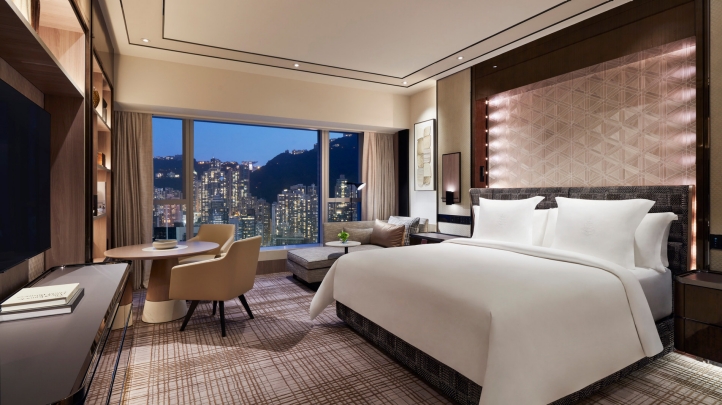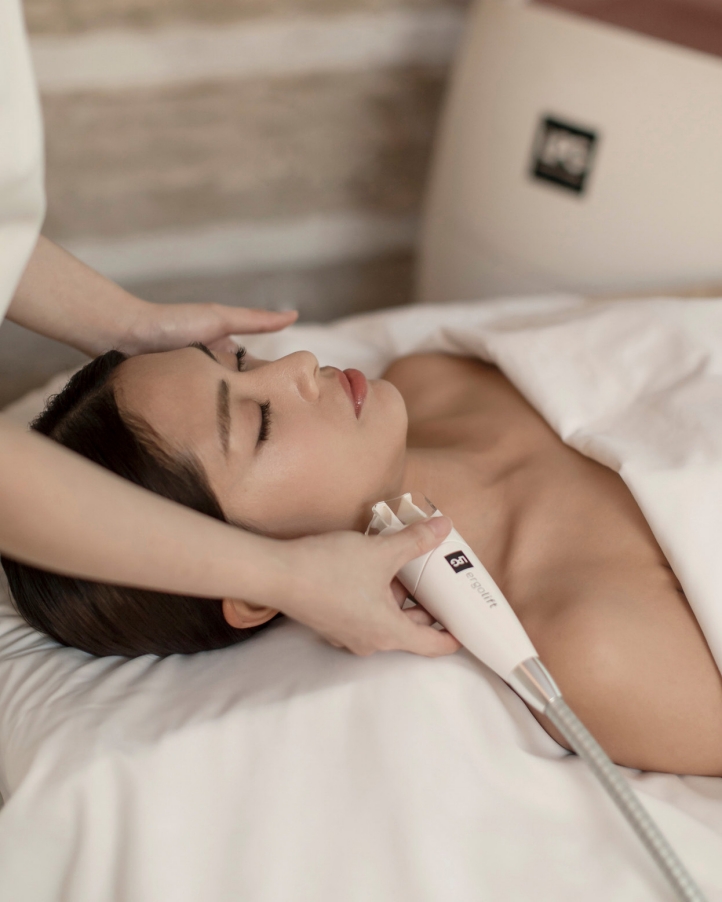 To mark the Year of the Rabbit - known as the luckiest animal out of all twelve Chinese zodiacs - Four Seasons Hotel Hong Kong unveils a wealth of auspicious experiences and tantalizing treats for sharing good fortune and blessings.
Good Fortune Puddings
Guaranteed crowd-pleasers, four exquisite New Year puddings from three-Michelin-starred Lung King Heen will be complementing the festivals, including a new Water Chestnut Pudding with Lotus Roots and Snow Dates (HKD 508) that reinvents the traditional pudding by elevating its flavour and texture with snow dates and lotus roots. A sweet, light, and refreshing creation, the recipe features the finest Pan Tang water chestnut powder and large, handpicked snow dates that are not soaked in water to preserve their best flavours. During preparation, the temperature of the pudding is meticulously monitored by the chef to ensure precision and achieve optimal texture.
Popular with adults and children alike, the delectable Lunar New Year Pudding with Coconut Milk (HKD 508), a Lung King Heen tradition since the restaurant's inception in 2005, returns this year. For savoury options, the Abalone and Turnip Pudding with Conpoy (HKD 628) adds an element of surprise to the customary turnip pudding by introducing two South African abalones - one is diced and mixed into the turnip paste while the other is placed atop the pudding. A higher proportion of turnip is used and prepared in thick slices for a substantial mouthfeel, which is accentuated by the umami from premium dried shrimp, mushrooms, and dried scallops from Sōya, Japan.
Taro Pudding with Black Truffle and Air-dried Meat (HKD 628) balances a golden ratio of air-dried meat, mushrooms, and black truffle, a recipe devised by the chef after dedicated trial and error. Mushrooms are also carefully fried before being added to the pudding for a more aromatic experience.
All Lunar New Year puddings are handmade by chefs at the three-Michelin-starred Lung King Heen.
Lunar New Year puddings are available to order online from December 19, 2022 to January 21, 2023 or until stock lasts. Early bird orders placed on or before December 31, 2022 can enjoy 15 percent savings. Pick up period is from January 14 to 21, 2023 at the Cake Shop from 10:00 am to 8:00 pm daily. A minimum 72-hour advance purchase is required.  For enquiries, contact the Cake Shop at (852) 3196 8708 or shop.hkg@fourseasons.com.
Poon Choi For All
A time-honoured tradition, poon choi makes for an obligatory communal feast reserved for this time of year. Conceived by Executive Chinese Chef Chan Yan Tak, the Four Seasons Poon Choi (HKD 4,288) designed for groups of four persons boasts a curated selection of 16 ingredients, including dried fish maw, South African abalone, dried scallops, and Chinese mushroom. Barbequed "siu mei" delicacies include roast goose and poached chicken from Lung King Heen, topped with stir-fried salted egg yolk shrimp, which feature a festive gold colour. Additionally, a pot of abalone juice will be offered alongside the poon choi for reheating at home.
Poon choi will be available to order online from January 10, 2023, and the pick-up period is from January 12 to February 5, 2023 at the Cake Shop from 10:00 am to 8:00 pm daily. A minimum 48-hour advance purchase is required. Enquiries can be made at (852) 3196 8708 or shop.hkg@fourseasons.com.
Lunar New Year Dining
To celebrate a prosperous beginning with refined Cantonese cuisine, the three-Michelin-starred Lung King Heen presents limited-time only lunch and dinner set menus showcasing auspicious ingredients such as fish and oyster, believed to bring good luck, and classics including glutinous rice dumplings that symbolize reunion.
Coveted highlights of the menus include Crispy Suckling Pig with Chinese Pancake, Braised Sea Bass Soup with Crab Meat, Sea Moss and Tofu, Braised South African Abalone in Supreme Oyster Sauce with Dried Oyster, Tofu Sheet and Vegetables, and Sweetened Almond Cream with Glutinous Rice Dumplings. Set lunch (HKD 980* per person) and dinner tasting menus (HKD 2,180* per person) are available between January 14 and 29, 2023. Dish selection may vary depending on the date of the visit and menus.
Over at The Lounge, Chinese New Year Afternoon Tea will be available from January 16 to 31, 2023 (HKD 808* for two persons on weekdays, HKD 848* for 2 persons on weekends). An interactive cooking station will be introduced between January 22 and 25, 2023 to serve quintessential festive specials (HKD 528* per person). For those who prefer the comfort of home, the Chinese New Year Afternoon Tea Set is also available for takeaway (HKD 778 per set) on the Hotel's eShop.
The newest addition to the Four Seasons dining portfolio, Gallery offers sweet and savoury treats inspired by the Hotel's Michelin-starred establishments at its Chinese New Year Afternoon Treat (HKD 368* for person on weekdays, HKD 398* per person on weekends and public holidays) from January 16 to 31, 2023, complemented by bespoke Chinese teas from Yu Teahouse or coffee from Omotesando Koffee. An interactive cooking station will be set up between January 22 and 25, 2023 to enhance the experience (HKD 528* per person).
A luxurious spread at ARGO's Chinese New Year Lunch Buffet (HKD 888* per adult, HKD 468* per child aged 7 to 12) will tempt all palates from January 22 to 25, 2023, where guests can enjoy Lunar New Year-themed dishes designed especially for the occasion, and eat to their heart's content in the conservatory-inspired space overlooking the heart of Central.
An Auspicious Getaway
Greeting the God of Fortune is a traditional custom, and guests arriving during January 21 to 24, 2023 may chance upon him for complimentary handouts of fortune cookies and candies, as well as photo-ops by the cherry blossom tree. A Wheel of Fortune will also be welcoming guests at the lobby to try their luck at prizes that include vouchers to be redeemed at various Four Seasons Hotel Hong Kong dining outlets. For some downtime, little guests can take part in the virtual DIY Drum event or make their own rabbit greeting cards on the kids' floor.
Valid through January 1 to 29, 2023, guests booking An Auspicious Stay can enjoy:
Daily breakfast for two adults
HKD 800 credit per night towards dining at The Lounge, Gallery, ARGO, Pool Terrace, or in-room dining
Complimentary breakfast, lunch, and dinner for up to two children aged 6 and under at The Lounge or ARGO
50 percent off breakfast for children aged 7 to 12 at The Lounge or ARGO
Special priced lunch menus for children aged 7 to 12 at The Lounge or ARGO
Special priced dinner menus for children aged 7 to 12 at The Lounge
Rates start at HKD 3,900* per night for two persons in a newly refurbished Deluxe Peak View Room.
For reservations, call 3196 8333 or email res.hongkong@fourseasons.com.
To Good Health and More
Whether visiting friends and family or sending good wishes from afar, guests can share their happiness with curated Lung King Heen hampers.
Lung King Heen Gourmet (HKD 2,800) features an array of sweet and savoury essentials including Five-head South African Abalone, Lung King Heen Signature Tea, Pineapple Cake, Superior Dried Black Moss, and more.  
The Lung King Heen Deluxe (HKD 3,988) dishes out special extras for bigger celebrations, including the popular Lung King Heen Homemade XO Sauce, Dried Conpoy, and a bottle of Chateau Rollan de By, Bordeaux.
Vetted for the most lavish gifting, Lung King Heen Ultimate (HKD 13,998) brings home an additional Premium Dried Fish Maw, Foie Gras, Four Seasons Gold Chocolate Truffle, Freeze Dried Strawberries Dipped in White Chocolate, and a bottle each of Krug Grande Cuvée Champagne, Château Lascombes, Margaux, and The Macallan A Night on Earth.
A Positive Start
Roll back the clocks with a rejuvenating detox at The Spa and start the New Year looking and feeling younger.
The Youth Elixir Facial (HKD 3,300* per session or HKD 9,000 for three sessions) offers a non-invasive regenerative treatment that combines TDA technology and Biologique Recherche products for a visible result. Anti-ageing booster serums and highly-concentrated oxygen are transported to the deeper layers of the skin at supersonic speed for maximum effects on the face, neck and decollete. This is followed by a lifting eye treatment with Patchs Défatigants from Biologique Recherche. A series of three treatments spread over 60 days is recommended for more visible results.
To combat the dry winter woes, the Intense Hydration Infusion Facial (HKD 3,300* per session or HKD 9,000 for three sessions) uses Biologique Recherche visolastine masks along with powerful TDA machine to lock in moisture and Patchs Défatigants on the eye area to brighten and reduce puffiness, as the neck is infused with serums using TDA technology, for all-rounded hydration and regeneration.
For reservations, contact (852) 3196 8900 or email spa.hkg@fourseasons.com.
*All prices are subject to 10 percent service charge.
---
---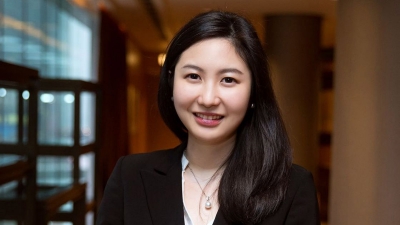 Priscilla Chan
Director of Public Relations and Marketing Communications
8 Finance Street, Central,
Hong Kong,
China