Four Seasons Hotel Hong Kong Unveils New Spring Treats
March 15, 2022,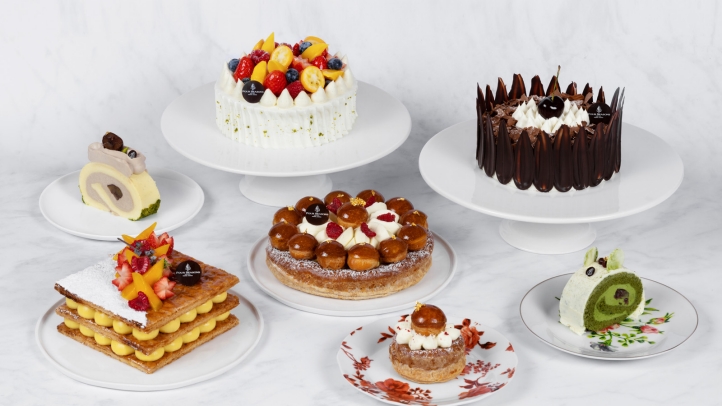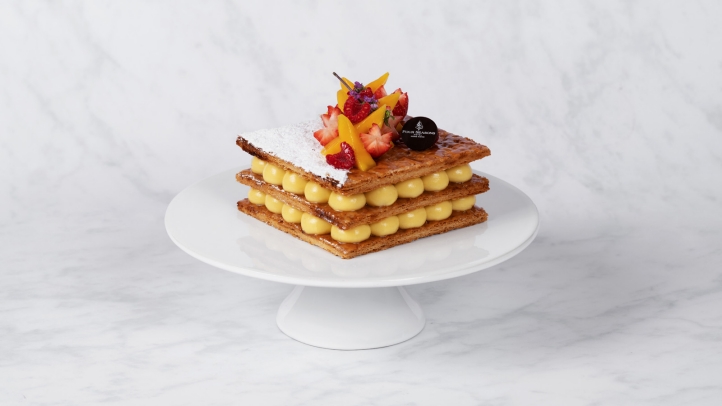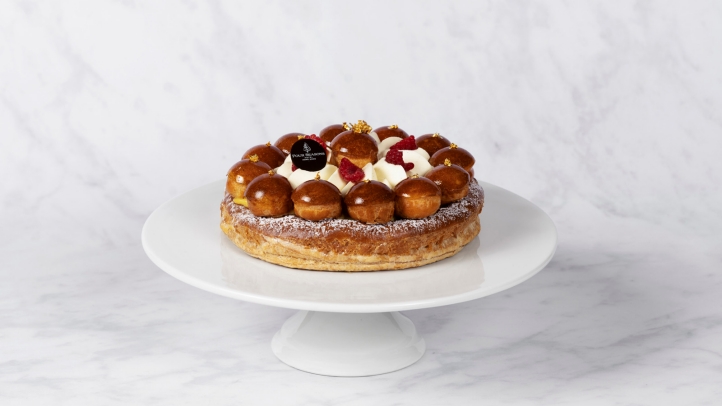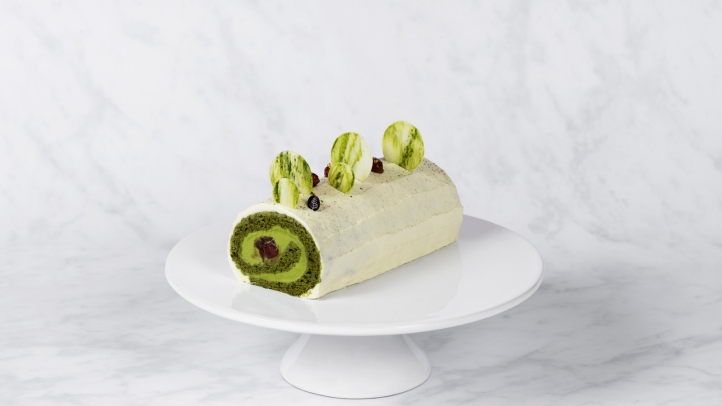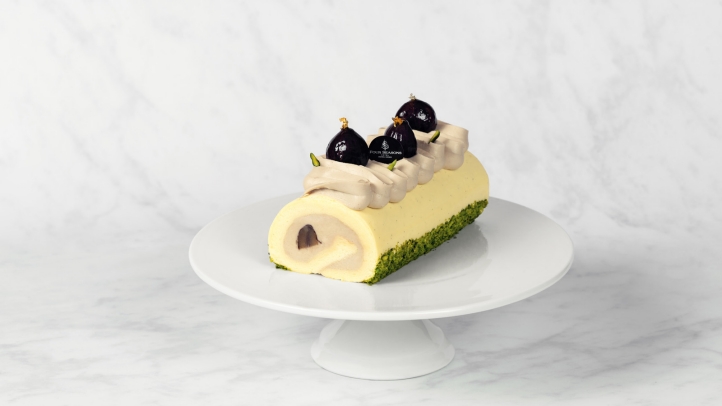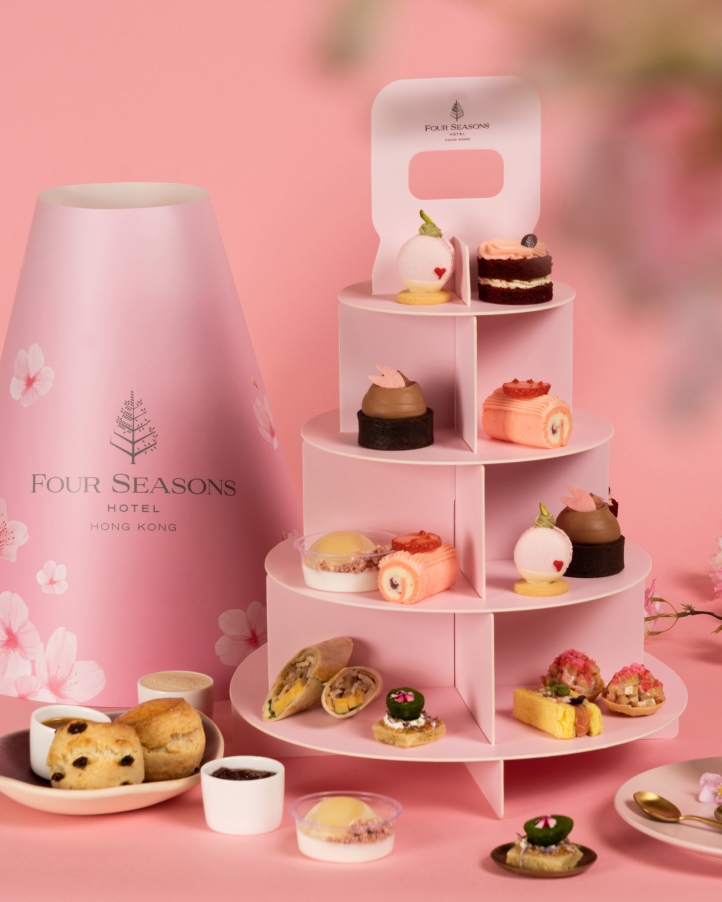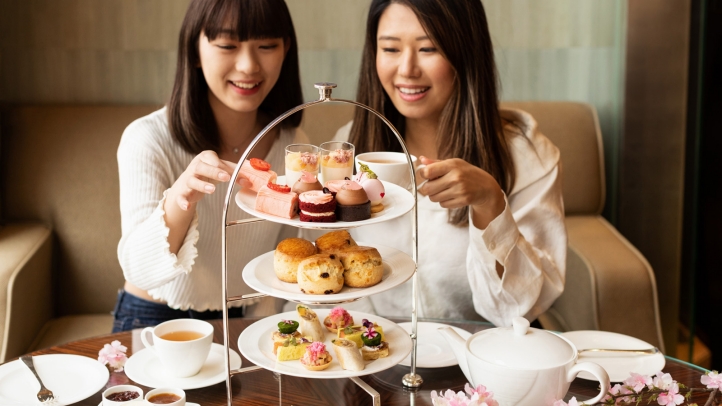 Spring marks new beginnings. This springtime, Four Seasons Hotel Hong Kong is celebrating the spirit of the season by introducing a fresh inspiration in its culinary offerings with a series of new cakes, desserts and afternoon tea. Crafted with finesse and seasonal ingredients, these new selections are a real treat for any occasion.
New Decadent Cakes and Desserts at Four Seasons Cake Shop
From March 15, 2022 Four Seasons Cake Shop will enrich its line of offerings by introducing five new cakes and a series of verrine desserts that are available at the Cake Shop for the first time.
The Aged Chenpi Red Bean Mousse Mille-feuille is crafted with 20-year aged chenpi, or tangerine peel, from Xinhui that offers a great depth of fragrant tangerine flavours. Chenpi is first soaked in water and cooked to let its aroma fully penetrate into the white chocolate cream and Hokkaido tokachi red bean mousse. When eaten, nibbles of chenpi and red bean add layers to the texture and heighten the enjoyment. For fans of the traditional sweet red bean soup, this cake a pleasure to dig in to.
Mango and Strawberry Mille-feuille is a classic pastry that never gets old. Made with puff pastry coated with caramel and vanilla pastry cream sandwiched in between, a bite into it offers a fresh medley of sweetness, freshness and crunchiness.
Saint Honoré is another classic cake that requires exceptional baking skills. In this recipe, whipped white chocolate ganache combines with the baked-to-perfect choux pastry and puff pastry to deliver a flavoursome and layered experience. Caramel is cooked and draped on the choux pastry à la minute, achieving a fresh taste and a perfect look of the cake.
To many, Swiss Roll recalls fond childhood memories. The Cake Shop reimagines the nostalgic treats by filling the moist sponge cake with comfort fillings. Kyoto Matcha and Adzuki Bean Roll uses Kyoto matcha powder and red beans from Japan for an authentic flavour. Chestnut and Vanilla Swiss Roll on the other hand, features Japanese chestnut puree and vanilla cream made with Bora Bora's vanilla beans for a rich and fragrant result. Candied chestnuts served on top complete the enjoyment.
"These cakes have one thing in common: they are all simple yet delicious. Many would find a connection with them immediately," says Ringo Chan, the Hotel's Executive Pastry Chef whose team is the brains behind the new creations.
In addition to the selection of new cakes, the Cake Shop will also unveil a new series of Verrine desserts – a beautifully layered sweet treat served in a glass. Designed to give one a combination of smooth, creamy and crunchy texture in one mouthful, the four flavours available are Hokkaido Milk Panna Cotta with White Peach, Hokkaido Milk Panna Cotta with Makrut Lime-Mango Compote, Smooth Rocky Road Chocolate Crème, and Tiramisu. The container is made with plant-based material and is biodegradable.
New Cake Selection:
Aged Chenpi Red Bean Mousse Mille-feuille – HKD 1,160 for 2 pounds
Mango and Strawberry Mille-feuille – HKD 960 for 2 pounds
Saint Honoré – HKD 960 for 2 pounds, HKD 68 for individual portion
Kyoto Matcha and Adzuki Bean Roll – HKD 460 for 1.5 pound, HKD 68 for individual portion
Chestnut and Vanilla Swiss Roll – HKD 460 for 1.5 pounds, HKD 68 for individual portion
Verrine Dessert – HKD 58 per glass
The new selection is available at Four Seasons Cake Shop and e-shop. For enquiries, contact the Hotel's Cake Shop at (852) 3196 8159 or email cakeshop.hongkong@fourseasons.com or order online.
The Lounge Launches Sakura-Themed Afternoon Tea
This March and April 2022, celebrate the cherry blossom season in Hong Kong and relive the mesmerizing hanami moments with the sakura-themed afternoon tea at The Lounge. Served on a three-tiered tea stand, the set features an array of Japanese-style sweet and savoury treats that uses sakura in the form of jam, jelly and powder.
Sakura Velvet Cake, one of the sweet treats, is a new take of the Hotel's signature cake by incorporating sakura concentrate into the cream. Cherry Blossom and Chocolate Tart feature a combination of dark chocolate and sakura jelly. Sakura jam is used to add sweetness to the Strawberry and Sakura Cream Rolls. Sakura powder is sprinkled to Sakura-Champagne Soft Agar with White Peach to achieve a beautiful pink colour.
The experience is complete with the offering of signature scones enjoyed with homemade jam and Devonshire cream.
Sakura-themed Afternoon Tea is available from March 15 to April 30, 2022 (except for April 10-18, 2022) from 3:00 to 6:00 pm at HKD 698 per set (for 2 persons), subject to 10 percent service charge. The tea set is also available for takeaway.
For enquiries, call dining reservations at (852) 3196 8882 or email dining.hkg@fourseasons.com.
---
--- Mandy Li
Assistant Director of Marketing Communications
8 Finance Street, Central
Hong Kong,
China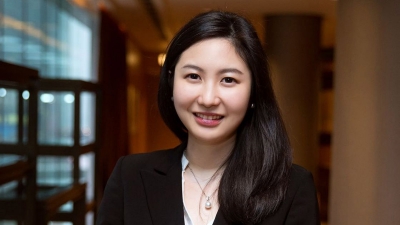 Priscilla Chan
Assistant Public Relations Director
8 Finance Street, Central,
Hong Kong,
China