Moskovsky Bar at Four Seasons Hotel Moscow Presents a New Collection of Cocktails
May 17, 2017,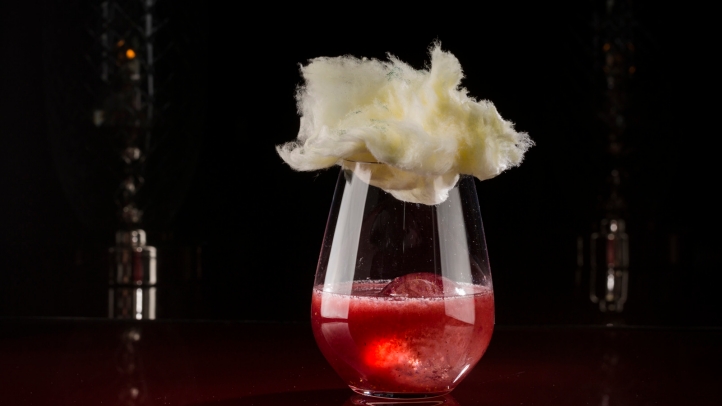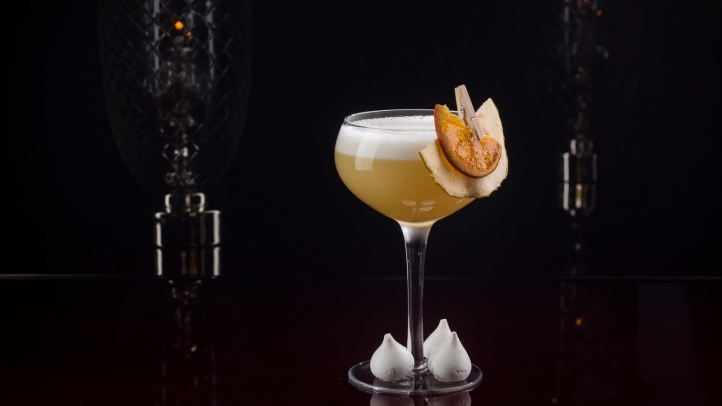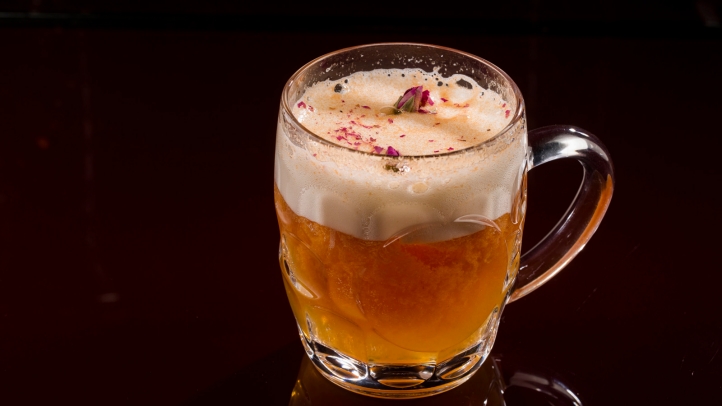 Moskovsky Bar, located on the first floor of Four Seasons Hotel Moscow, has created a new cocktail menu, which includes ten new drinks and five bestsellers from the previous collection.
Traditional Russian ingredients are used in the recipes of the new cocktails, such as sorrel, fir-cone jam, Siberian sbiten, dog-rose, mulberry, kvass, cream made of horseradish with Siberian honey, baked and condensed milk, chamomile and many other elements.
The new menu is inspired by Russian and Soviet culture, famous personalities and the events of 19th and 20th centuries. Thus, for example, the idea of Pushkinsky Punsh is based on the statement of contemporaries that rum was Alexander Pushkins's favourite drink. He was drinking alcohol with pleasure "putting tea into rum with a spoon instead of putting rum into tea." That's why rum is the core ingredient of Pushkinsky Punsh. It's in harmony with baked milk and a special range of flavoured spices. Another new cocktail is Pavlova's Secret. Rethinking the world-renowned dessert named after the ballerina of Mariinskii Opera House, bar mixologists took as a basis homemade puree of oranges and apples, and added gin and apricot brandy. The bar team recommends trying out Pavlova's Secret as a dessert because every cocktail is served with a couple of crispy meringues. The cocktail 6,37 was created in honour of a famous sportsman Sergey Bubka and his pole vault that went down in history.
Among other new cocktails: Love is Everywhere, V.S.V devoted to Vladimir Vysotsky's poetry, Faberge Flip, National Modern developed in honour of the architect of the Moskva hotel A.V. Schusev, Roerich's Pact, Let's Go and Great Speaker Lenin.
Five cocktail bestsellers still remain in the new menu of Moskovsky Bar: Moscovsky Mule, White Russky, Taiga Tiger, Moscow Sour and Nasha Masha. Guests can try these famous five cocktails as a set of 70 ml each: the High Five for RUB 2,100 rubles.
---
---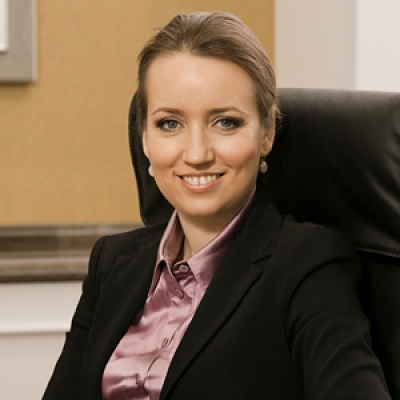 Natalia Lapshina
Director of Public Relations and Communications
2, Okhotny Ryad
Moscow, 109012
Russia