Mimo Restaurant and Bar at Four Seasons Hotel Nashville Reveals Holiday Special and Menus
The flagship restaurant at Four Seasons Hotel Nashville will celebrate the holiday season with special dining experiences on Thanksgiving, Christmas Eve, and Christmas Day
October 18, 2023,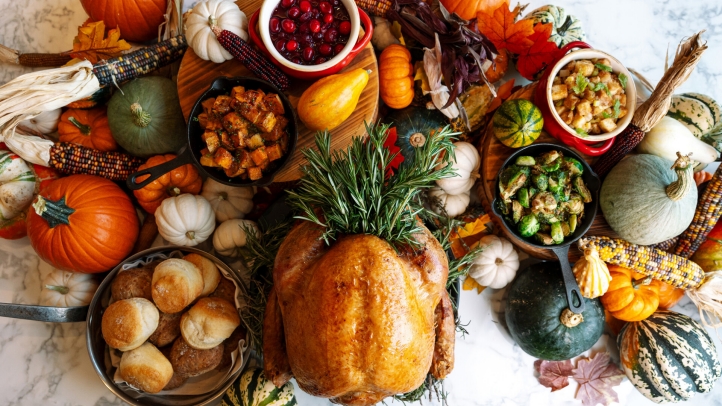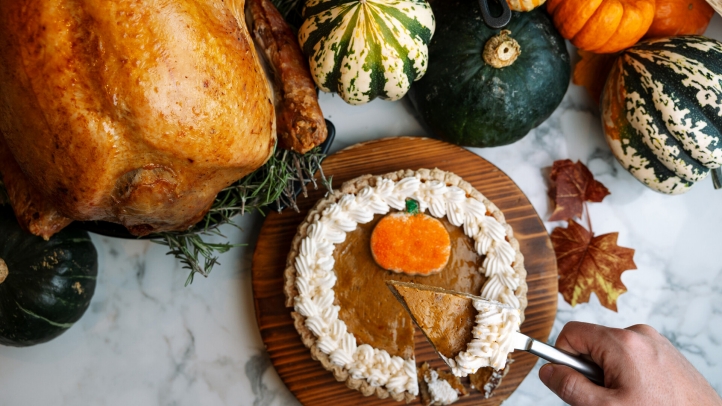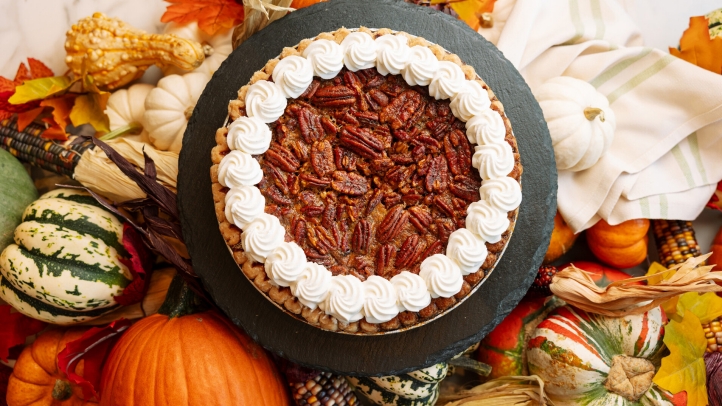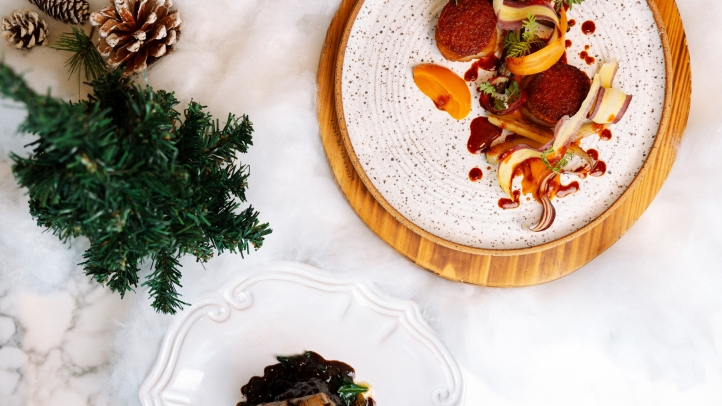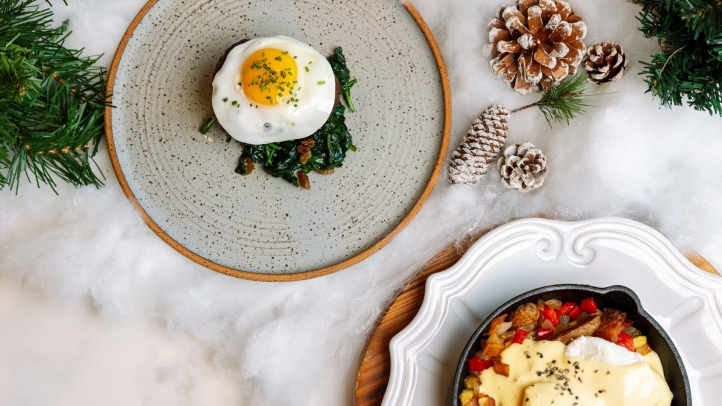 Four Seasons Hotel Nashville, the five-star luxury hotel in downtown Nashville's SoBro neighbourhood, unveils holiday plans for Mimo Restaurant and Bar, the property's flagship restaurant. The downtown restaurant, where Southern Italian comfort food meets Southern hospitality, is celebrating the holiday season with festive Italian flair, offering special dining experiences for Thanksgiving, Christmas Eve, and Christmas Day.
"We are looking forward to celebrating a warm and wonderful holiday season at Mimo," says Dejan Todorovic, Director of Food and Beverage for Four Seasons Hotel Nashville. "Our special holiday menus are the perfect blend of classic holiday flavours and traditional Italian dishes. We want Mimo to be a comforting and welcoming place all year round, and we're looking forward to toasting the holiday season with our neighbours and guests."
On Thanksgiving, Christmas Eve and Christmas Day, guests can enjoy a selection of special holiday dishes and cocktails in addition to Mimo's regular brunch and dinner menus. Complimentary valet parking for up to three hours is available to all guests of Mimo. Mimo will feature live music on Thanksgiving from 4:00 to 7:00 pm and on Christmas Day beginning at 11:00 am.
Thanksgiving
Guests can start Thanksgiving Day off with a leisurely brunch at Mimo from 7:00 am to 2:00 pm. The restaurant will offer its standard brunch menu on Thanksgiving, featuring delectable favourites such as Smoked Mountain Blueberry Pancakes with Whipped Cream and Candied Lemon; Crab Omelette with Creme Fraiche and Chives; or Southern Fried Chicken and Waffle with Espresso Onion Jam, SoBro Spicy Sauce and Bourbon Maple Syrup. Mimo's brunch menu also includes decadent pastries, such as Nutella and Chocolate Monkey Bread, Strawberry and Basil Danishes, or Lemon and Olive Oil Muffins, as well as selections from the extensive raw bar, such as fresh oysters, three varieties of caviar, or an over-the-top Seafood Tower, featuring lobster tail, crab legs, oysters, and prawns.
For those looking for an Italian-inspired Thanksgiving Dinner, Mimo will be serving dinner from 2:30 to 7:30 pm. In addition to Mimo's traditional menu, featuring beloved dishes such as Cacio e Pepe Linguine with Prawns, Three Tomato Spaghetti, and Charred Branzino, guests can choose from a delicious array of traditional Thanksgiving dishes. Among Mimo's specials for the day are Caramelized Foie Gras with Smoked Apple Compote and Bergamot Gel; Honeynut Squash Soup with Goat Cheese and Herbs; and Roasted Turkey Breast with Stuffing, Gravy, and Braised Dark Meat Cranberry Sauce. Classic Thanksgiving side dishes, including Glazed Baby Carrots, Mashed Potatoes, and Fried Brussels Sprouts with Pomegranates will also be available. And since no Thanksgiving meal is complete without dessert, Mimo will be offering up slices of Pumpkin Pie with Ginger Ice Cream, in addition to classic Italian desserts such as Tiramisu, Nutella Affogato, and Limoncello Babà.
Christmas Eve and Christmas Day
Guests can get into the Christmas spirit early with a hearty holiday brunch at Mimo, offered on Christmas Eve and Christmas Day from 7:00 am to 2:00 pm. In addition to Mimo's classic brunch menu, guests can choose from an assortment of brunch specials, with decadent offerings that include a Lobster Croissant with Sundried Tomato and Aromatic Hollandaise, a Broadway Hash with Potatoes, Peppers, Fennel, Artichoke, Poached Egg and Truffle Hollandaise, and Mimo Steak and Eggs with Foie Gras, Plums and Truffle Glaze.
For dinner, Mimo will be offering all its trusty Italian classics for dinner, as well as three elegant entree specials. The Christmas Eve and Christmas Day dinner specials include Duck Confit Ravioli with Mushroom and Black Garlic Consommé; Diver Scallops served with Baby Carrots, Turnips and Brown Butter Vinaigrette; and Mimo Rossini Beef, a 6-ounce Tenderloin with Foie Gras, Plums and Truffle Glaze.
Fall Cocktail Menu
In addition to new festive dishes, Mimo is rolling out cocktail specials for the holiday season. New cocktails will be available through the rest of the year, along with Mimo's traditional cocktail, wine and beer offerings. Inspired by the flavours of the season, the new cocktails are the perfect complement to any fall or winter outings.
A seasonal delight, the Cynar Flip cocktail is crafted with an Italian amaro and local rye whiskey with notes of caramel, vanilla, and toffee in a creamy cocktail dusted with cinnamon. Conjuring up memories of homemade banana bread, the Banana Daiquiri is blended with banana-infused Ron Zacapa 23 rum, a banana oleo saccharum, fresh lime juice and Angostura Bitters for a refreshingly light cocktail with wintry spices.
Private Dining
Mimo's private dining rooms are available for holiday parties throughout the season. The intimate, light-filled space can host groups of up to 28 persons. Parties of 10 guests or less can order directly from Mimo's a la carte menu.  Bespoke prix-fixe menus are available for groups larger than 10. Interested guests can inquire further about availability by emailing Thomas Rooney at thomas.rooney@fourseasons.com.
Reservations for Mimo Restaurant and Bar can be made through OpenTable or by calling the restaurant at +1 615 610 6990.
Festive Gifting
In addition to celebrating the season with friends and family at Mimo Restaurant and Bar, guests are given the opportunity to give the gift of abundance with Mimo gift cards, available starting on December 1, 2023. For every USD 500 in gift cards that are purchased throughout the month of December 2023, guests will receive a complimentary USD 75 gift card.
To purchase holiday gifts and gift cards, visit the front desk at Four Seasons Hotel Nashville.
Stay in Touch
Stay in touch with all the happenings at Four Seasons Hotel Nashville on social media. The Hotel's Instagram can be followed by clicking this link. Mimo Restaurant and Bar's dedicated Instagram page can be found here.
To read more about the team at Four Seasons Hotel Nashville, click here. 
Experience a stay at the five-star Four Seasons Hotel Nashville by calling +1 615 610 6995, or by booking a stay online.
---
---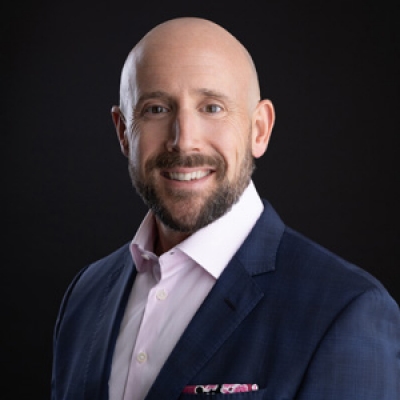 Robert Chinman
Director of Public Relations and Communications
100 Demonbreun Street
Nashville, 37201
USA