Four Seasons Resort Nevis is Giving Guests the Gift of a Brand New Resort This Holiday Season
Final phase of multi-year enhancement project to be fully completed by Christmas
November 7, 2019,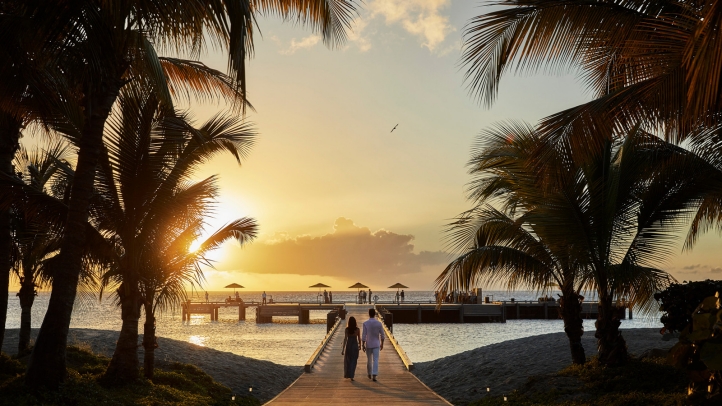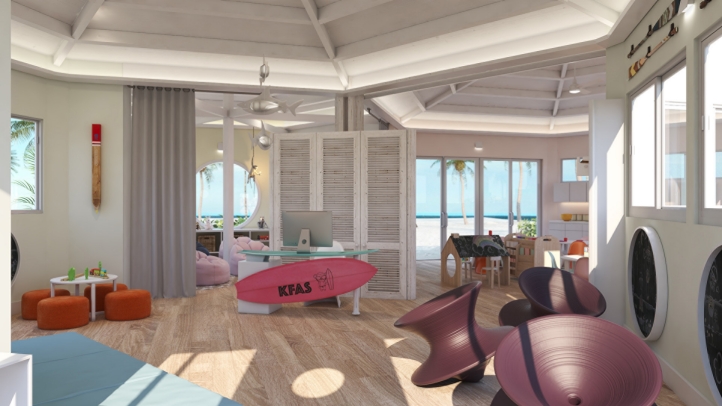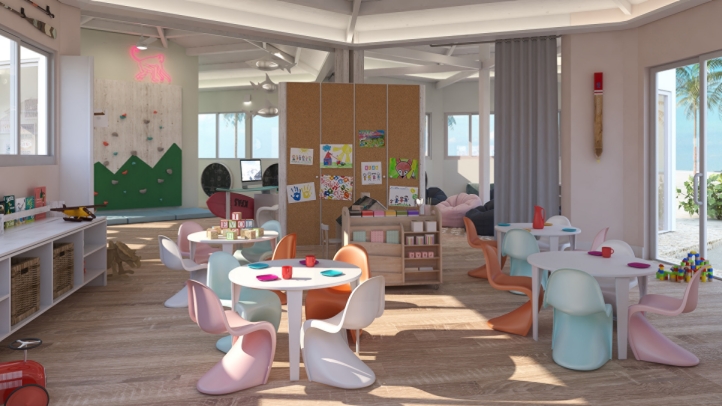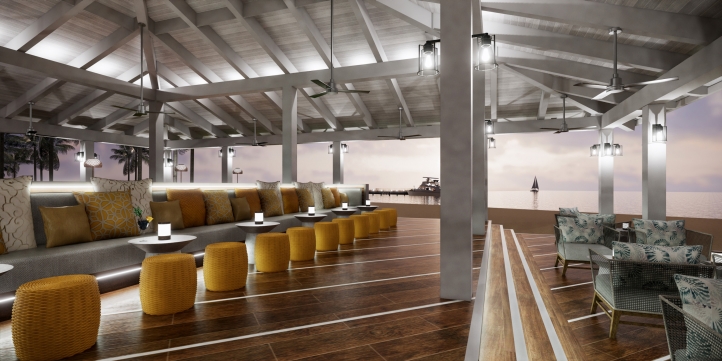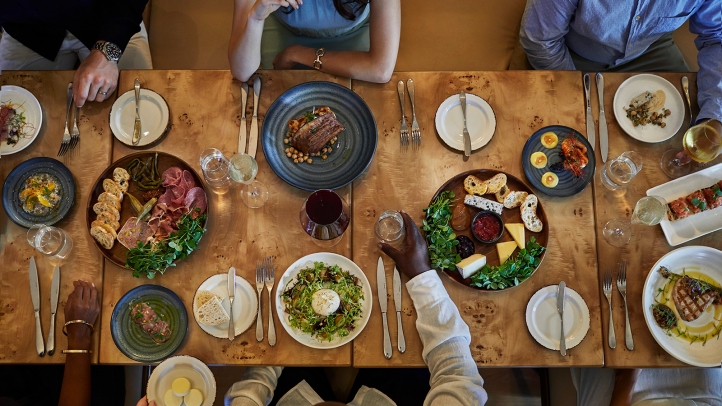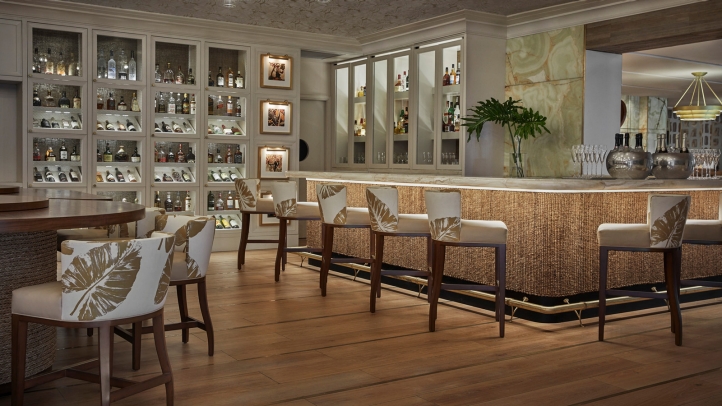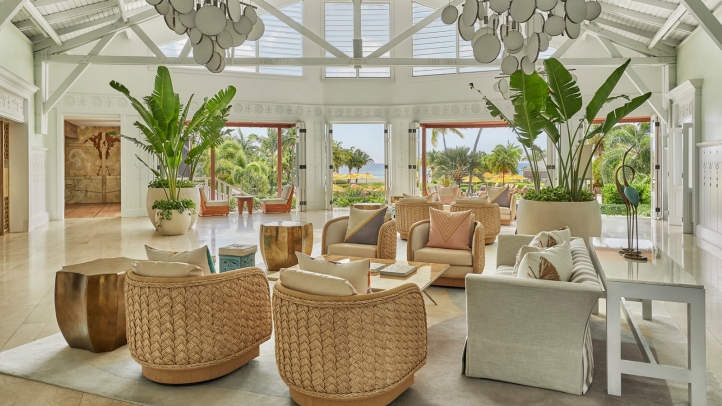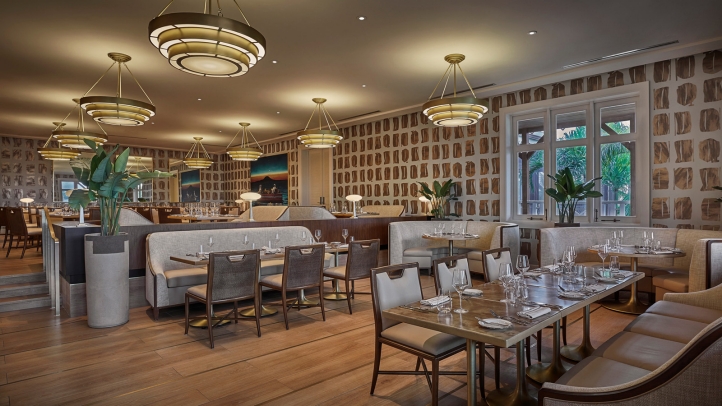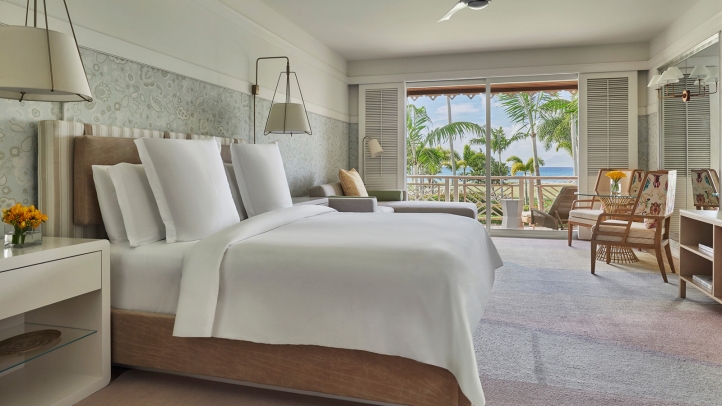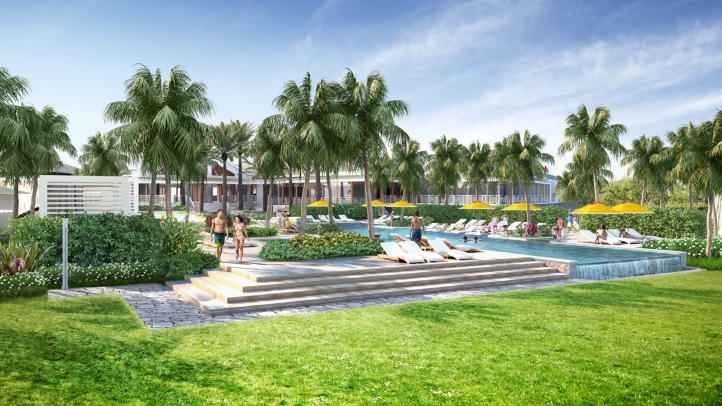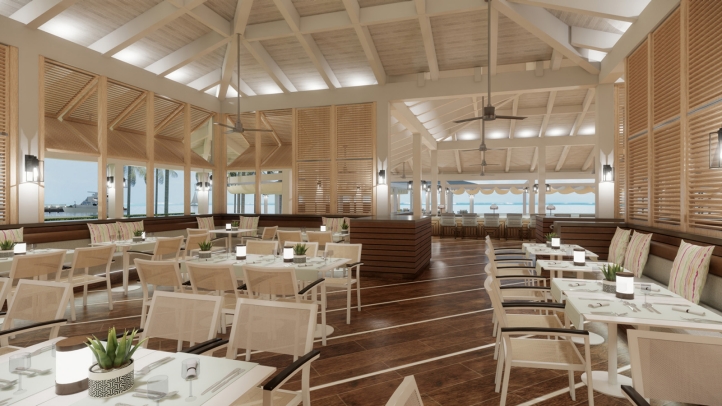 Four Seasons Resort Nevis is putting the finishing touches on its own version of a winter wonderland as it prepares to unveil the brand new On the Dune restaurant and new signature pool just in time for the holidays. As the final phase of the multi-year enhancement project nears its completion, the Resort has already begun rolling out a few revitalised spaces, including the Kids for All Seasons club, which has moved into a beautiful new location out next to the family-friendly Calypso Pool to offer more outdoor programming and activities for younger guests, as well as Mango restaurant, which repositioned the bar area to allow for more unobstructed Caribbean views during sunset cocktail hour. That, of course, is in addition to the re-envisioned guest rooms and suites, updated Great House lobby and new food and beverage outlets, EsQuilina and crowned monkey RUM BAR, that were launched late last year.
"The new Four Seasons Resort Nevis is a modern embodiment of the spirit and soul of the Caribbean," says General Manager Gonzalo Güelman Ros. "Our beachfront oasis offers everything you could want in a luxury holiday getaway with a captivating combination of adventure, discovery, serenity and recreation. There are infinite perfect places at your convenience and, when combined with our uniquely Nevisian hospitality, they form one perfect paradise that can only be found in Nevis."
Limin Pool
The Resort's signature pool has been completely reconstructed and raised to create one long sight line from the Great House lobby straight out to the Caribbean Sea horizon. Surrounded by lush new landscaping, the new infinity edge pool will be the centrepiece of the Resort, featuring new loungers and luxury pool cabanas fully-equipped with comfortable seating and furnishings, Wi-Fi connectivity and power. The pool experience will be highlighted by a variety of fun amenities, including an amphibious DJ and bartender, as well as a new feature fire pit that will sit to the west of the pool, towards Pinney's Beach. The new Limin Pool is expected to be operational for guests to enjoy by mid-November 2019.
On the Dune
Scheduled to open in mid-December 2019, On the Dune will offer guests an upscale and relaxed beachside restaurant that features an eclectic blend of Caribbean and American cuisines, using the freshest in regional seafood and local produce alongside bar offerings that are focused around a noteworthy selection of wines by the glass, American craft beers and a well-executed cocktail program, including draft cocktails. As the new heartbeat of the Resort, On the Dune will serve as the new signature pool and beach dining option, offering casual fare throughout the day with views leading out to the Caribbean Sea, the Narrows Channel and the neighbouring island of St. Kitts. In the evening, the restaurant will transform into a vibrant beachfront party atmosphere, where the twinkling stars and illuminating moon will light up the outdoor live music performance space.
Festive Experiences
In addition to being among the first to experience all of these reimagined and revitalised spaces, guests visiting during the festive season will also enjoy a wide range of activities designed to highlight the best that Nevis has to offer. The fun-filled programming schedule is sure to bring out the childlike whimsy in everyone, featuring an eclectic array of signature dining experiences and special events, as well as an endless array of watersports, golf and tennis clinics and, of course, family fun at the new Kids for All Seasons.
For reservations, call (869) 469 6238, book online or contact your travel professional (chain code FS).
---
---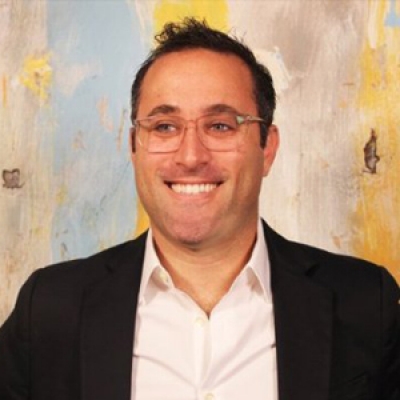 Mitchell Nover
Director of Public Relations and Communication
3350 SW 148th Avenue, Suite 204
Miramar, 33027
U.S.A.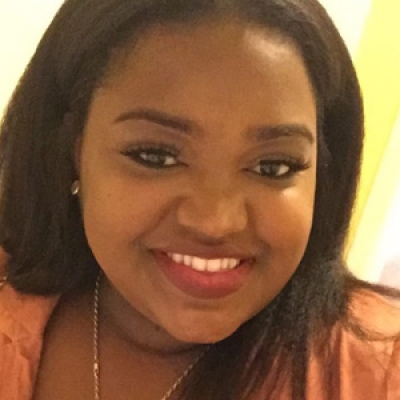 Gillian Stoney
Digital Marketing Communications Manager

Four Seasons Resort Nevis,
Nevis, West Indies, Caribbean