Getting Festive in the Bahamas: What the Holidays Have in Store at The Ocean Club, a Four Seasons Resort
December 5, 2018,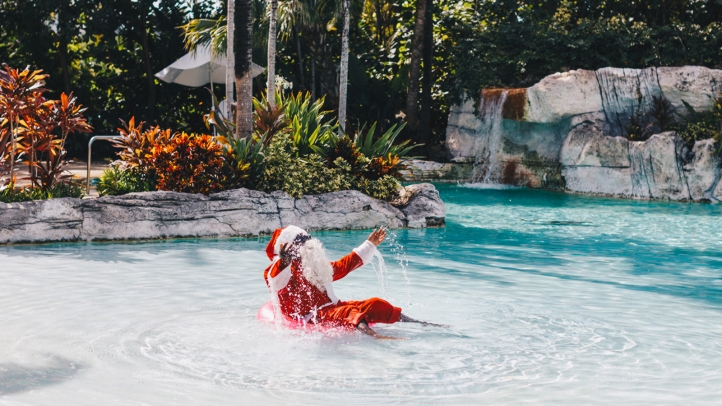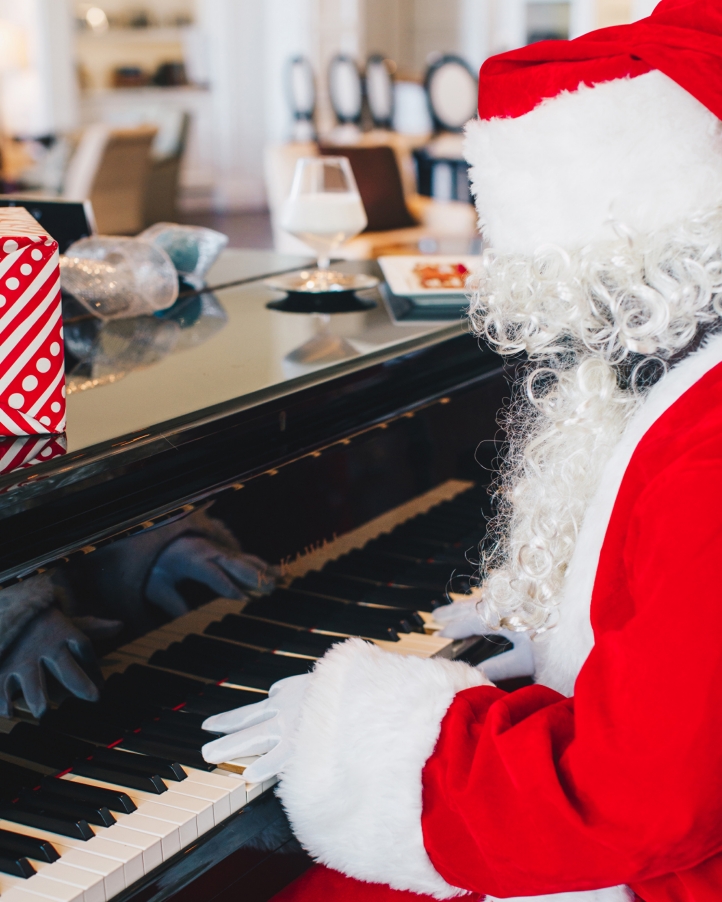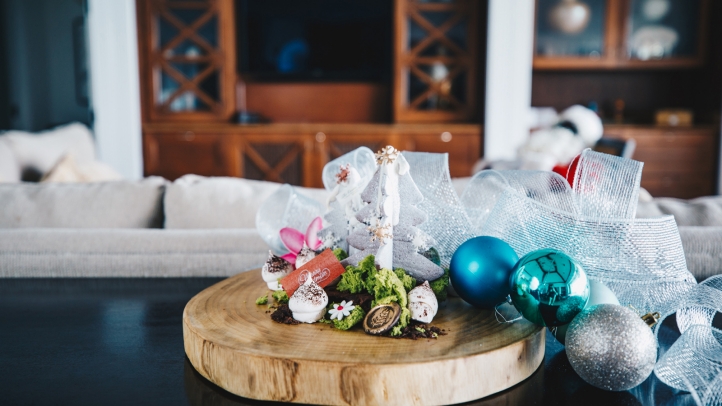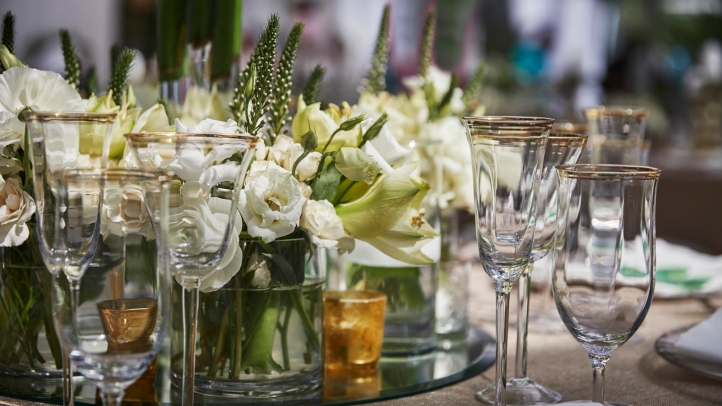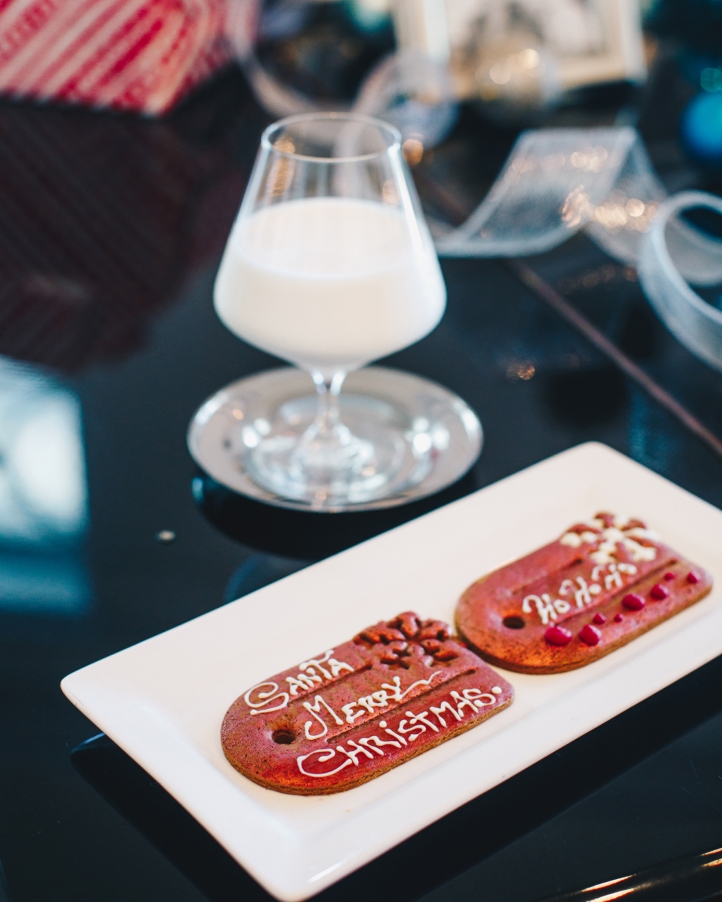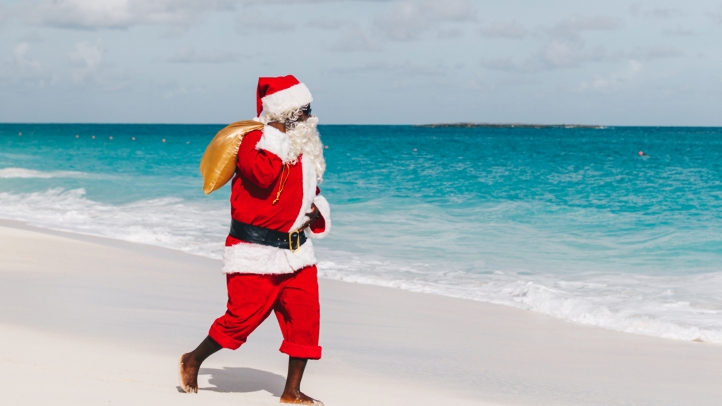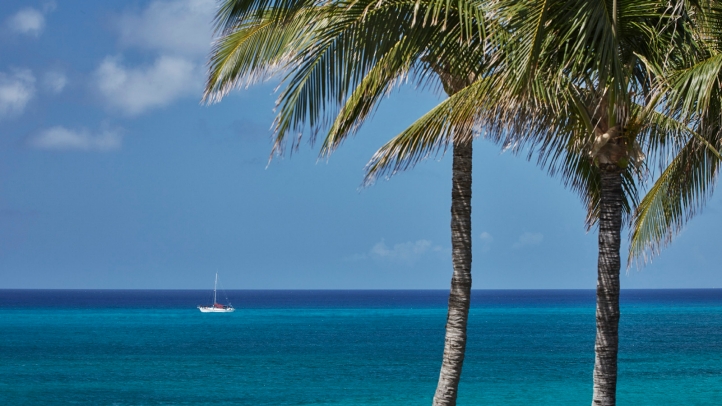 Trade snow banks for white sand this December 2018 at The Ocean Club, A Four Seasons Resort, Bahamas. Ensconced in tradition but met with modernity, festivities celebrate the rich culture and warm hospitality of the islands. Daily comforts such as mulled wine or hot cider pour from the seasoned hands of the Resort's most familiar faces. Nourishment is at its peak with additional dinner options not available outside the most wonderful time of the year. Balancing indulgence with movement, an inspiring bodywork program keeps guests invigorated, while the dedicated team at Kids for All Seasons roll out extensive daily activities that maximise fun in the sun. It is here that the most discerning of international jetsetters make their home for the holidays.
Celebrating at The Ocean Club
The most magical time of the year is always cause for celebration. Throughout the month of December, local island hosts usher in a handful of festivities. Lighting the menorah on the eight nights of Hanukkah are a family affair in the centre of the marble-gilded lobby. Mingle with the team at pop up cocktail receptions between December 21 and 29, 2018; sample muse-worthy cocktail creations in the grace of the Library, including time to mingle with Artist in Residence Jane Waterous.
Modelled after a local bazaar, the Resort's inaugural Straw Market pairs local artisans and craftsmen with the elegance of the Hartford Courtyard. Weave through this interactive Bahamian experience that showcases the art of hand-rolled cigars, boutique rum and traditional straw handicrafts. The market features only on December 22, 27 and 30, 2018.
Looking forward to 2019, New Year's Eve celebrations at The Ocean Club take in the ambience that the best beach on the island has to offer. Comfortable lounge seating with fire pit and s'mores let guests focus on the night sky and the love to be shared. Move dancing feet to live music before the DJ pumps up the night and counts down in the last moments of 2018. Best of all, sleep knowing the year will start in Paradise.
Delectable Dining
What are the holidays without feasts? From fine dining at DUNE by Jean-Georges to Bahamian specialties at OCEAN restaurant and Mediterranean day breaks at Versailles Terrace, Chef Curtis Smithen and his dedicated culinary experts will have guests and their loved ones fully satiated.
OCEAN restaurant's beach deck and poolside atmosphere echo the Bahamian feel of letting things go and being at one with your surroundings. Caribbean classics such as jerked chicken, lobster and conch fritters or whole snapper fish form the basis of Ocean's lunch menu. Ceviche and grouper tacos add to the usage of local seafood that feature extensively. Best shared, dine here on Christmas Eve for a truly local family-friendly experience.
On the eves of Christmas and New Year's, the most divine dinners on Paradise Island happen at DUNE restaurant. Under the direction of Chef de Cuisine Lester Holt, a warming three courses on December 24 include international choices such as parsnip soup with coconut and lime, snapper cauliflower, duck butternut squash or tender winter vegetables and green curry. And as if to signal Santa's arrival, dessert brings forth the ever-classic bûche de Noël (Yule log).
New Year's Eve's three or five-course table d'hôte heavily features the most luxe ingredients fit for an evening of glitz and glamour at The Ocean Club. Begin with the first course egg mimosa caviar before making a selection from a series of ever-tantalising choices.  Black and white truffles feature prominently throughout the evening, making appearances alongside tagliatelle pasta, lobster, or glazed winter vegetables. As to be expected at DUNE, Asian accents further the selections, such as mushroom and pine nut salad, or tuna tartar with soy-ginger dressing. Cocoa lovers rejoice with a pre-midnight chocolate explosion. It's just the right amount of fuel to keep one dancing into 2019.
Fast Track to the "Nice" List
One can bet that if they're vacationing at The Ocean Club, that Santa has a sack full of presents for everyone! Not only that, but his elves are taking their own island vacation to help out with the daily fun at Kids for All Seasons. The holiday festivities start on December 17, 2018 and run through Eastern Orthodox Christmas on January 7, 2019. Daily themes keep children excited, and those at least four years old can enjoy the activities without their parents.
A plethora of fun in the sun happens around Kids for All Seasons, including plenty of guided swim time at the Grotto Pool. Both family-friendly pools and the beach are supervised during normal operation hours by lifeguards who have a direct line to Santa and his elves. Splash time, sandcastle building, pirate excursions and tennis tournaments take advantage of the expansive Resort, while quieter experiences such as crafts, life-size Jenga and Candyland, or snack attack happen back at the clubhouse. Families maximise reconnective time together with creative time apart.
Fit for a Holiday
You've worked all year for an island getaway, so what's just a little more? Four Seasons has balanced all this indulgence with opportunity to boost metabolism or calm over active thoughts. An extensive program of high intensity workouts with Resort fitness experts Lionel Williams and Larry Nairn make full use of the property's expanse. Couple this with round robin-styled tennis tournaments under the guise of long-standing Tennis Pro Leo Rolle, and you've more than earned a spot at the feast. Morning Yoga salutes the sun every day at 8:00 am, and is often followed by Pilates; offering a more reasonable vacation-paced exercise option.
Before the bar opens, nourish at Versailles Terrace's newly launched Mediterranean light bites. Adjacent to the Resort's adults-only pool, enjoy poolside service before wiping away muscle fatigue with a perfectly timed treatment at the spa. Let the reclining Venus statues mirror the feeling of bliss.
Shaken, Stirred and Sensational
Hanukkah, Christmas and New Year's Eve rituals offer up as much history as that of the team who have been making them a reality. Mark Grant, welcoming guests back home for his 21st New Year, once again hatching his famed eggnog recipe in The Library before handing over to Keith Cash at the adjacent Martini Bar and Lounge. Keith's chocolate martini has famously received, "you have to see it to believe it," testimonials from the elite guest list of The Resort's gilded era. Throughout the eight nights of Hanukkah, kosher wines are also available at the Resort.
With evergreen palm fronds and sea grape mistletoe, those choosing an island getaway will have plenty of occasion to celebrate.
Notes

There is a minimum seven-night stay between December 24 and 31, 2018.
Room reservations can be made online or by calling +1-877-312-2501.
OCEAN Christmas Eve three-course sharing dinner priced at USD 65 per person; USD 30 for children aged 5-12 years.
DUNE Christmas Eve three-course menu priced at USD 120 per person; USD 65 for children aged 5-12 years.
DUNE New Year's Eve three-course menu available at 5:30 pm, priced at USD 175 per person; USD 95 for children aged 5-12 years.
DUNE New Year's Eve five-course menu available at second-seating, priced at USD 250 per person; USD 125 for children aged 5-12 years.
---
---
Monica Majors
Director of Public Relations and Communications
777 Yamato Road, Suite 502
Boca Raton, 33487
USA