Florie's at Four Seasons Resort Palm Beach Debuts The Botanical Guide
An artful collection of garden-driven cocktails
June 30, 2021,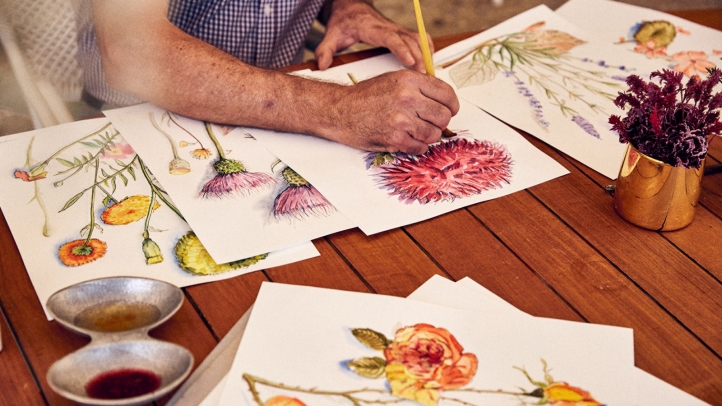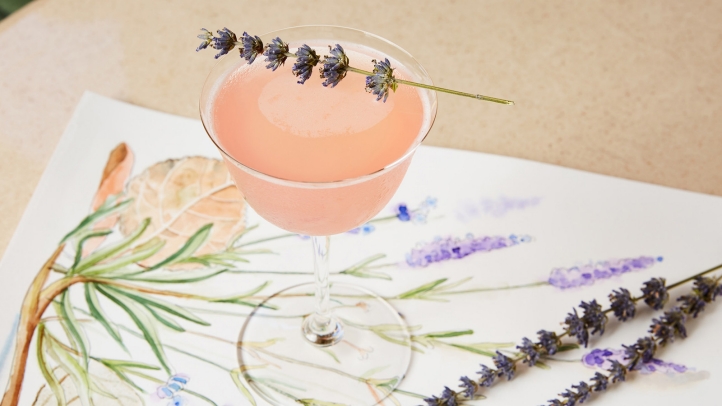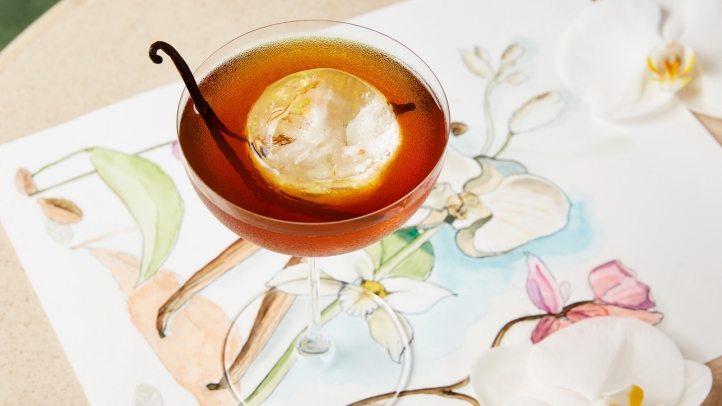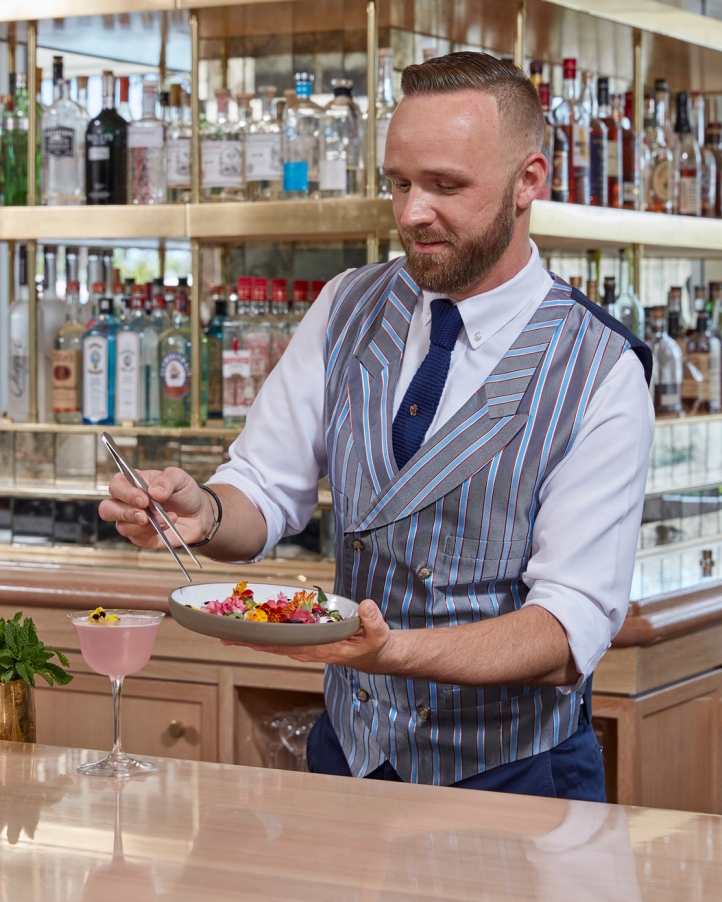 Florie's by Mauro Colagreco, the flagship restaurant and bar at Four Seasons Resort Palm Beach, officially launches The Botanical Guide, an artfully-crafted collection of floral-inspired and garden-driven cocktails developed by Florie's Head Mixologist Matthew Dress. Interlacing mixology with design, each cocktail description in the collection is accompanied by a hand-drawn illustration by illustrator and long-time Florie's server Rick Jacobs.
The Botanical Guide features 10 libations grounded in botanicals that pay homage to their locale of origin coupled with Florida's abundance of citrus and a variety of fresh herbs from Florie's garden. Matthew draws on global flavours and ingredients, taking inspiration from Chef Mauro Colagreco's world-renowned signature style of cooking, using house-made syrups, shrubs, bitters and garnishes, all of which are exclusive to Florie's. The cocktails highlight florals such as lavender, marigold, orange blossom, rose and thistle, while "soft cocktails" are rooted in herbs such as basil and cilantro.
A staple of Florie's Bar, Matthew has been dreaming up inspired cocktails at Four Seasons Resort Palm Beach for more than 12 years. The Botanical Guide is his vision brought to life, including notables:
Orange Blossom - The state flower of Florida and commonly linked with good fortune, this cocktail is a celebration of citrus and the beloved fruits native to Florida, highlighting Grey Goose Le Citron for the cocktail's base spirit, chosen as its lemons come from Chef Colagreco's home of Menton.
Hibiscus - The most abundant flower in Palm Beach, originating from Eastern Asia and the Pacific Islands, guests will find this floral paired with hibiscus-infused Bacardi Superior, soursop, cold pressed pineapple, lemon and citrus-habanero bitters.
Marigold - A tangy and mildly bitter cocktail illustrative of its Central American origins, made with Monkey 47 Gin, Domaine de Canton ginger, housemade saffron-cardamom syrup, ginger and lemon; presented tableside for two in a glass siphon.
Lavender – Transporting one's mind to a beautiful Mediterranean garden with just one sip and with a flavour profile that is floral, sweet, herbaceous and effervescent, Ketel One is paired with housemade lavender syrup, Ramazzotti Rosata, lemon, fresh mint, butterfly pea flower and prosecco.
Orchid — An iconic ornamental plant often associated with gifting and sharing, this cocktail captures Chef Mauro Colagreco's notion that everyone who visits Florie's should feel like they have been welcomed into his own home. Here, Matthew blends Woodford Reserve Bourbon with Cocchi di Torino, clarified root beer cordial, sassafras bitters and vanilla bean.
Dandelion - The only flower representative of three celestial bodies: the sun in its flower form, the moon in its tuft or poof form, and the stars as the seeds fly away, features three varying textures to honour the dandelion's individually, including liquid, foam and crunch.
Matthew also crafted four distinct "soft cocktails," offering a selection of innovative non-alcoholic beverages and featuring a specialised water within each recipe; Topo Chico from Mexico, Vichy Catalan from Spain, Fever Tree from England, and Q Spectacular from the United States. The Basil, made with a blueberry-basil Shrub, ginger and Q Spectacular, serves as a sweet and fragrant mocktail with zesty spices, while the Cilantro, made with kiwi, cilantro, serrano, grapefruit and Topo Chico, offers spicy and tart notes.
The Botanical Guide is available at Florie's and Florie's Bar daily. Restaurant reservations are encouraged by visiting OpenTable or by calling 561 582 2800. 
---
---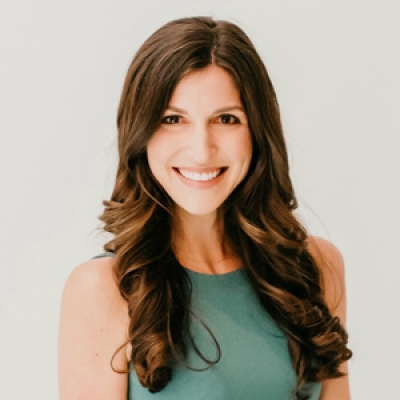 Laurie Herrick
Regional Director of Public Relations and Communications
2800 South Ocean Boulevard
Palm Beach, 33480
USA