Four Seasons Resort Rancho Encantado Celebrates Global Wellness Day with a Weekend of Wellness-Inspired Offerings
To celebrate Global Wellness Day, Four Seasons Resort Rancho Encantado, a luxury haven for nurturing mind, body and spirit, will be offering guests a weekend of wellness with a selection of bespoke experiences and amenities offered from June 6-9, 2019.
May 4, 2019,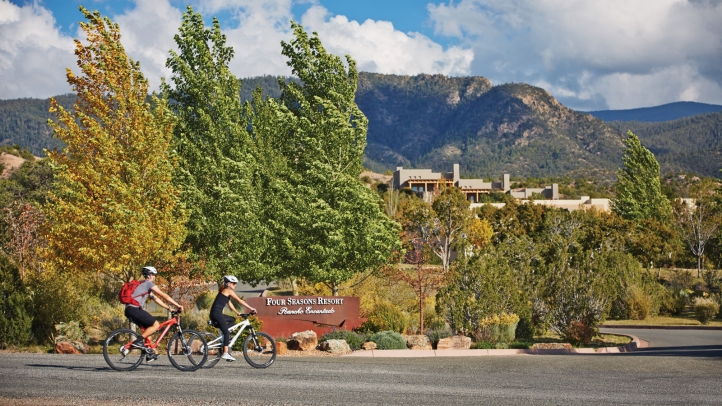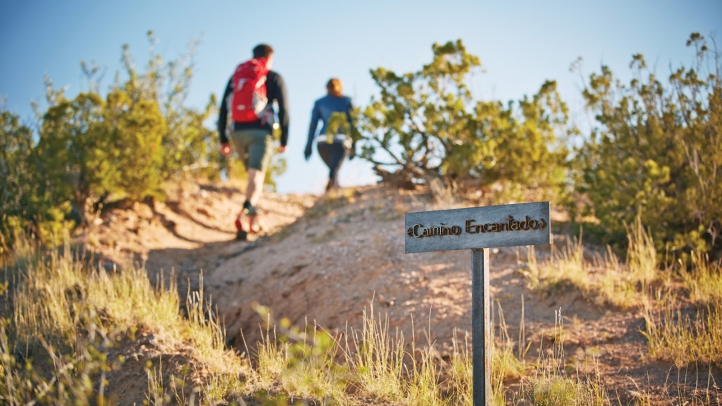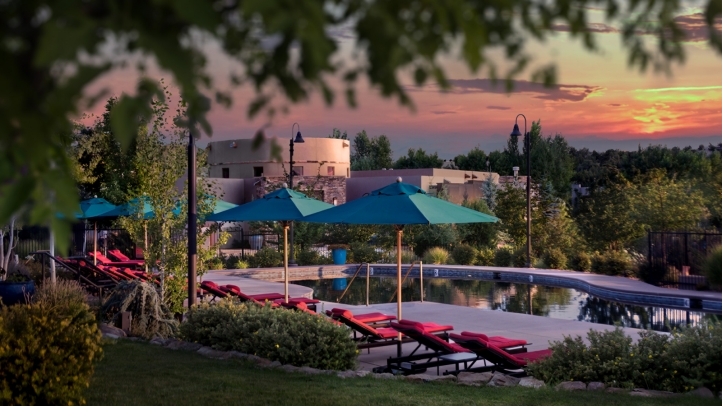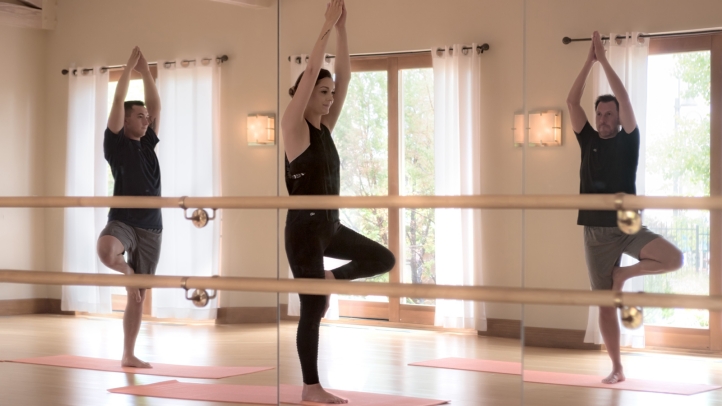 "Global Wellness Day gives us the opportunity to showcase the resort's vast offerings of holistic wellness activities and amenities," said Bixente Pery, General Manager of Four Seasons Resort Rancho Encantado. "From fitness and mindfulness sessions to healthy gourmet food choices to special spa experiences, the programming at the Four Seasons is designed to rejuvenate and restore our guests' health and wellbeing."
Guests joining us for Global Wellness Day 2019 will be greeted with a "Welcome to Wellness" green juice shot and receive a Wellness Passport highlighting the activities offered throughout the weekend, including:
Thursday, June 6:
3:30 pm: Eminence Organic Skincare Class: The class will be taught by Lisa Ray, the resort's lead therapist and esthetician, who will discuss skin and homecare techniques.
Friday – Sunday, June 7-9
Teepee Self-Meditation: Set upon the property's spiritual vortex, the resort's luxury teepees offer guests a space to further re-align the spirit and meditate as they enjoy the mountain landscape and take in the healing scent of lavender that grows on the resort's grounds.
Steps Program: The resort will launch a step-counting program to encourage guests to be active during their stay. If a guest achieves 10,000 steps in one day, they will receive a complimentary healthy treat at the front desk.
Private Training Session: Guests have the option to purchase a private 60 minute training session with personal fitness trainer coordinated by the resort's concierge service.
Nutritional F&B Offerings: The resort will offer a Global Wellness Day station at the breakfast buffet throughout the weekend, featuring healthy morning items. In addition, Terra, the resort's onsite fine-dining restaurant, will highlight all wellness items on the menu.
Bike Test Drive: The resort's designated Adventure Center will offer guests complimentary bikes to tour the property and surrounding environs.
Friday, June 7
3:00-3:30 pm: Sustainable Living Discussion with Kyle, Terra GM, in the Chefs Garden
4:00-5:00 pm: Skinny Margarita School at Terra Bar
Saturday, June 8
8:30 am: Complimentary hike with a guide
7:30 am: Poolside yoga class
9:00 am: Chef Kai will take guests to the farmers market to shop for nutritional food and ingredients
11:30 am: Healthy juice making class
3:00-3:30 pm: Sustainable Living Discussion with Kyle, General Manager at Terra, in the Chef's Garden
4:00-5:00 pm: Mocktail mixology at Pool Bar
Sunday, June 9
8:30 am: Poolside Yoga Class
8:30 am: Complimentary Hike with a Guide
4:00-5:00 pm: Cold Soup Class with Chef Andrew in Terra's Kitchen
---
---
Michelle Duncan
Director of Public Relations
198 State Road 592
Santa Fe, 87506
USA