Terra at Four Seasons Resort Rancho Encantado Santa Fe Debuts New Menu Inspired by Chef's Spanish Roots
Executive Chef Jose Fernandez creates menu reflective of his Barcelona upbringing
May 9, 2022,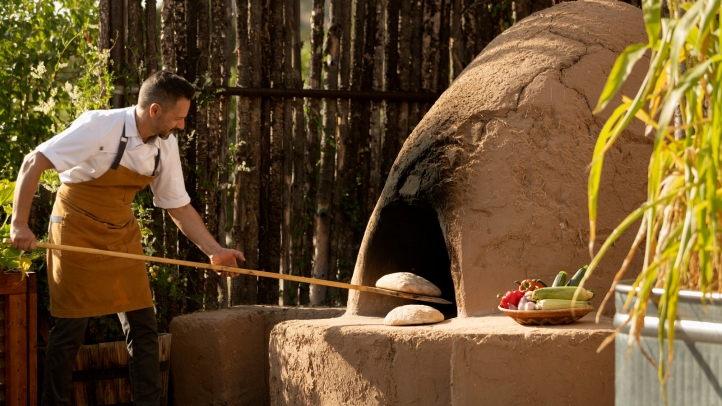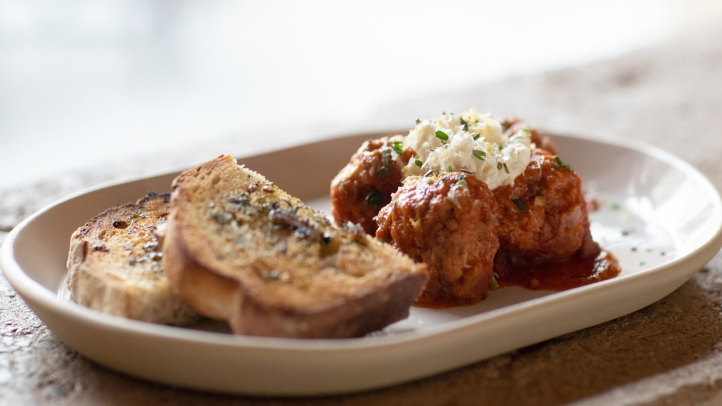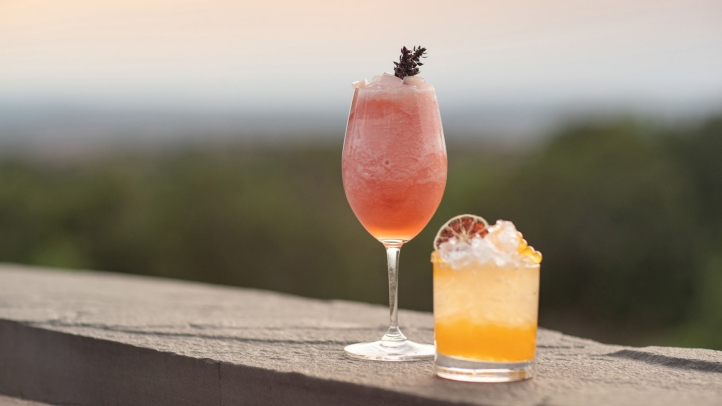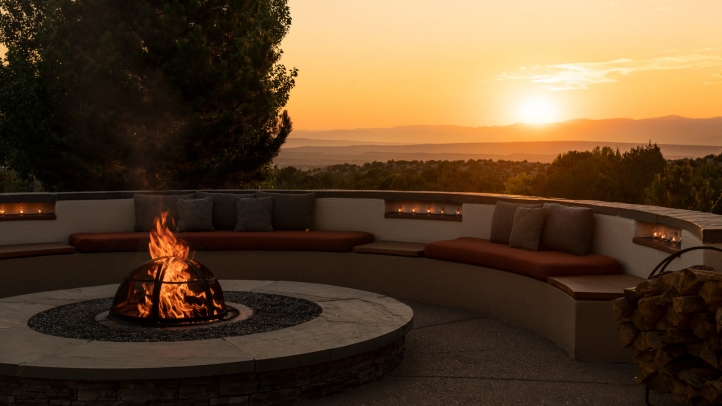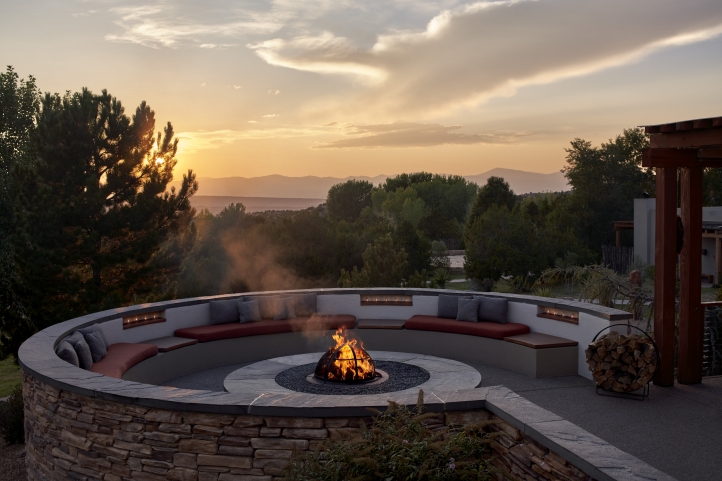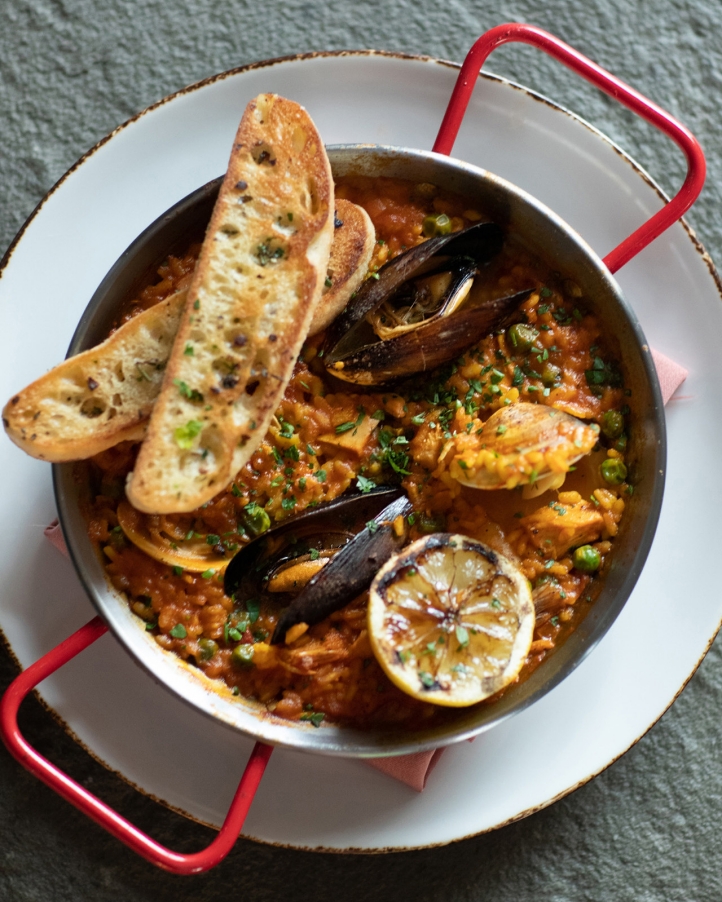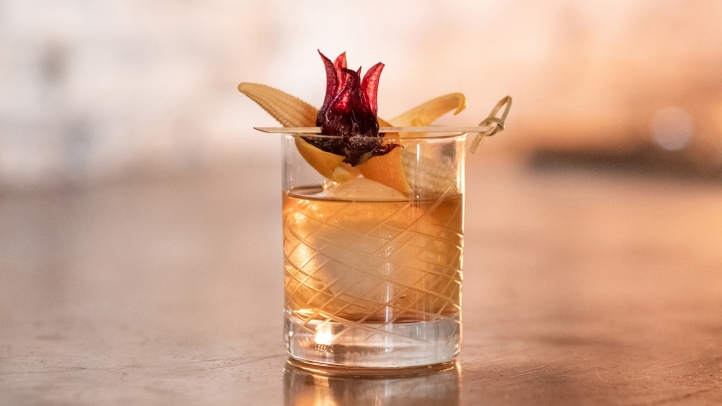 Terra, the fine-dining restaurant at Four Seasons Resort Rancho Encantado Santa Fe, announces a new menu by Executive Chef Jose Fernandez complete with Spanish influences permeating plates infused with Southwestern flair.
As the oldest European community west of the Mississippi and settled as a province of New Spain, Santa Fe's culinary landscape is a concoction of Spanish, Native American and Mexican influences and flavours. Born and raised in Barcelona, Spain, Fernandez injects the hallmarks of Spanish cuisine with local flavours for an amalgam of elegant recipes further elevating the city's culinary scene. The culinary veteran who spent his formative years working in Michelin-starred restaurants throughout Spain, conceptualized a menu reflective of Santa Fe whimsy.
Terra's new main courses consist of inventive dishes, including Piñon Crusted Lamb (USD 65) with blue corn beet polenta, piñon herb crust, garlic roasted green beans, red wine demiglace and root vegetable slaw; Paella for Two (USD 72) with bomba saffron rice, chicken, chorizo, shrimp, clams, mussels, catch of the day, sweet peas, garlic rustic bread and hatch chile aioli; House-Made Green Chile and Bison Meatballs (USD 37) with grilled rustic herb bread, ricotta, parmesan, fresh herbs and heirloom tomato demi; and Seared Pacific Halibut (USD 44) with street chile corn, fresh mint, grilled lemon and ancho aioli.
The new menu also features starters such as Spanish Octopus a La Plancha (USD 24) with fingerling potatoes, pickled red onion and romesco sauce; Shrimp "Gambas" Al Ajillo (USD 23) with garlic and guajillo herb butter and garlic butter bread; Southwest Rice Bowl with Seared Adobo Tuna (USD 24) with sesame seeds, anasazi beans, fresh mango, corn, scallions, pickled daikon radish, hoisin soy sauce and crispy blue corn tortillas; Asparagus, Duck Confit and Idiazabal Cheese Flatbread (USD 21) with smoked tomato sauce, chives and parmesan cheese; and Burrata and Fresh Berry Salad (USD 20) with sugar snap peas, balsamic reduction and pea shoots with Santa Fe olive oil.
Additionally, the restaurant is celebrating its Seven Nights of Terra, weekly specials with a range of menu offerings only available on certain days of the week, including its beloved Sunday special of Fried Chicken (USD 32) with green chile mashed potatoes, sweet and spicy glaze, green beans and homemade biscuit for a sophisticated spin on comfort food.
Tucked away alongside the chef's garden is the horno, oven in Spanish, which is exclusively used in the spring and summer. The clay oven was custom built to commemorate the traditional Native American style of cooking. For Fernandez, it also encapsulates his Spanish spirit as it's reminiscent of the hornos frequently used in Spain. At Terra, guests are given glimpses of the chef in action as he uses it to craft signature dishes. This season, the return of the horno features Fernandez's Hatch Green Chile and Cheddar Corn Bread (USD 11) with smoked piñon honey butter.
"I'm a firm believer that the best way to experience Santa Fe is to taste it," says Fernandez. "This menu is from the heart and couldn't be more personal. Being able to bring the influences of my home country that I love so much to Terra and connecting our guests to true Spanish cuisine, a cornerstone of this magical city, is an immense privilege."
Also debuting with the menu is a lineup of new Southwest-inspired cocktails, including S.R.M.M. (USD 20) with mezcal, lime, strawberry and rhubarb-infused agave; Spring Sour (USD 19) with Santa Fe spirits, apple brandy cask whiskey, lemon, cherry, egg white and hibiscus-acai-pepper bitters; What's Up Doc? (USD 17) with Drumshanbo Irish Gin, carrot, rosemary, lemon, firewater spicy bitters; and Lavandula (USD 16) with local vodka, lemon, lavender simple syrup and lavender bitters.
To make a reservation at Terra, call 505 946 5800 or visit OpenTable.  
---
---
Jan Bracamonte
President of J. Lauren PR & Marketing
21 E. 6th Street, #415
Tempe, 85281
USA