Stellar Lunar New Year Celebrations at Michelin-Starred Jiang-Nan Chun at Four Seasons Hotel Singapore
January 7, 2019,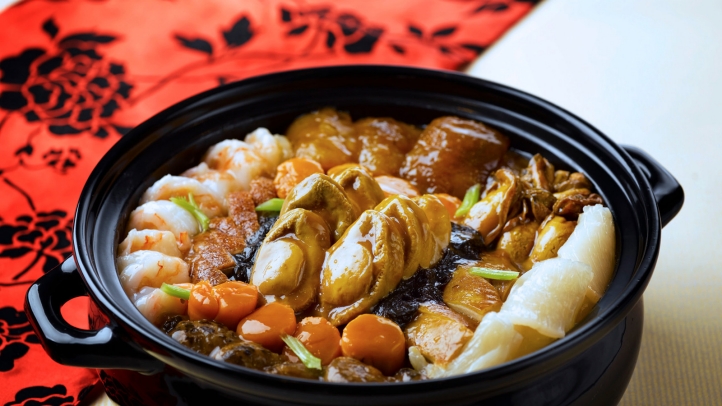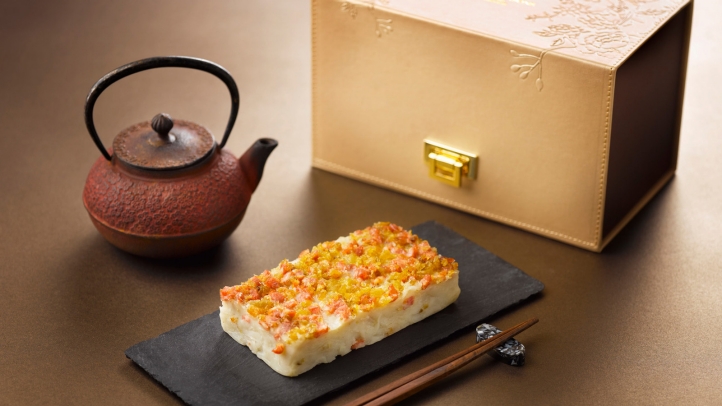 Usher in a prosperous and abundant Year of the Earth Boar with sumptuous delicacies and specialty menus from award-winning Jiang-Nan Chun 江南春, specially crafted for family or business festive feasting at Four Seasons Hotel Singapore.
Festive Dining at Jiang-Nan Chun (January 21 – 19 February, 2019)
Expect exquisite dining in sophisticated ambience made even more special with celebratory menus crafted by Executive Chinese Chef Tim Lam. Festive menus that spotlight fresh, seasonal produce are available at SGD 148, SGD 178 and SGD 228 per person for six courses, and range from SGD 1088 per table of either persons to SGD 5,688 per table of ten persons for eight courses.
Toss to prosperity and abundance with fresh Australian lobster and abalone yu sheng, spotlighting the natural textures and flavours of daily sourced lobster and abalone, complemented by hand-shredded seasonal vegetables and homemade condiments and sauces. Augment the lo hei with fresh, raw salmon slices.
Also available is six-course vegetarian set menu at SGD 118 per person and other specials including wok-fried Boston lobster in black bean sauce and braised six-head abalone with dried oyster and black moss.
For dining reservations, guests can contact Jiang-Nan Chun at: (65) 6831 7220 or email: jnc.sin@fourseasons.com.
Lo Hei Banquets (January 14 - February 19, 2019)
Celebrate in style with sumptuous menus set against a backdrop of luxury in the Hotel's elegant ballrooms. With a promise of personalised and dedicated service, the Hotel's experienced catering team will take care of the smallest details for a memorable experience.
Seven-course set lunch menus start from SGD 988 per table of ten persons, and eight-course set dinner menus start from SGD 1208 per table of ten persons. Guests also have the option of individually plated seven-course set menus from SGD 123.80 per person for lunch and from SGD 130.80 per person for dinner.
For banquet and catering enquiries, call (65) 6831 7211 or email: Sin.Group.Catering@fourseasons.com.
Lunar New Year Takeaway Treats (January 7 – February 1, 2019)
Jiang-Nan Chun presents a range of sweet and savoury Lunar New Year delights, perfect for family celebrations or festive gifting.
Prosperity Smoked Salmon Yu Sheng 年年有余庆丰收
Toss to good fortune with the restaurant's signature yu sheng, a bestseller that comprises an appetising mix of interesting ingredients including smoked salmon slices, crispy vermicelli, fried sweet potato strips, preserved papaya, beetroot and shredded radish, complemented with a homemade dressing of plum sauce and pineapple paste.
Available for takeaway at SGD 98 nett (up to six persons), SGD 138 nett (up to ten persons).
Additional accompaniment options include three-head quality abalone (SGD 64 nett per order), bird's nest (SGD 60 nett per order), Japanese surf clams (SGD 30 nett per order), smoked salmon (SGD 28 nett per order), crispy fish skin (SGD 18 nett per order), crispy silver fish (SGD 18 nett per order) and crackers (SGD 6 nett per order).
Classic Favourites
Homemade Pineapple Tarts 四季黄梨酥 – SGD 52 nett
Coconut Nian Gao 椰汁年糕  - SGD 48 nett
Carrot Cake with Chinese Sausage腊味箩卜糕 - SGD 48 nett
Pen Cai (for six persons) 盆菜 - SGD 588 nett
Pen Cai (for ten persons) 盆菜- SGD 788 nett
To place takeaway orders, guests can contact the Festive Desk at: (65) 6831 7253 or email: festiveseason.sin@fourseasons.com. It is recommended that orders are placed one day in advance, and the last pre-order date for takeaways is February 1, 2019.
Jiang-Nan Chun Chinese Executive Chef Tim Lam
With more than 24 years of culinary experience in prestigious Chinese restaurants in Hong Kong and Macau, renowned Cantonese Chef Tim Lam 林漢添 has recently taken the helm of Jiang-Nan Chun.
With a keen eye for perfection, preference for seasonal ingredients and a taste for the finest quality, Chef Lam is no stranger to accolades, having taken part in a string of culinary competitions around the globe. In 2014, he was awarded a gold medal for creativity by the International Exchange Association of Renowned Chinese Cuisine Chefs. In July 2015, Chef Lam was promoted and transferred to Ying Restaurant at the Altira Macau. Under his leadership and creativity, Ying restaurant was awarded one Michelin star in the 2017 Hong Kong / Macau Michelin Guide.
Born to a family of chefs and raised in Macau, Chef Lam has been following his passion for creative cooking since he was 14 years old. Chef Lam shares, "At a young age, I knew being in the kitchen was my calling as it allows me to convey my passion for food while showcasing my culinary skills. I am especially excited to embark on a new journey with Jiang-Nan Chun as its principle of enjoyment and happiness is exactly what I hope my guests will experience when savouring my dishes."
---
---
Valerie Loy
Director of Public Relations and Communications
190 Orchard Boulevard
Singapore, 248646
Singapore