Four Seasons Hotel Washington, DC Races More Than $243,000 for Cancer Research with its 37th Annual Race to Beat Cancer 5K
October 11, 2017,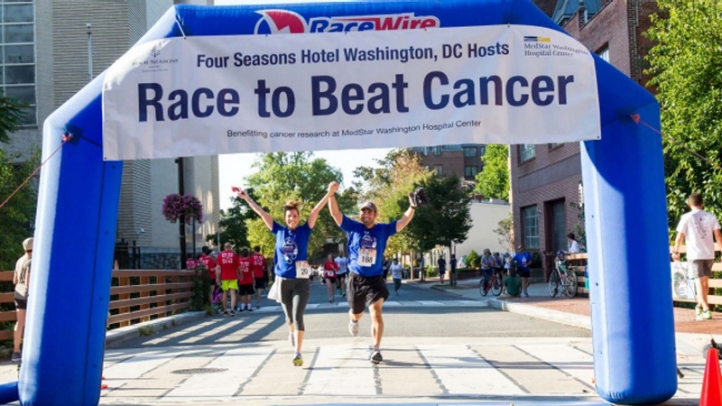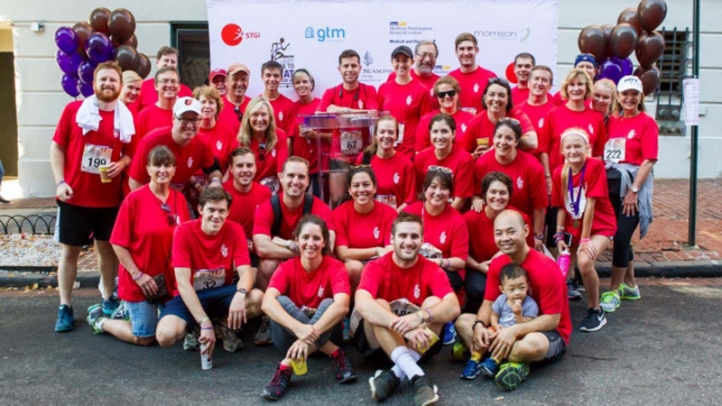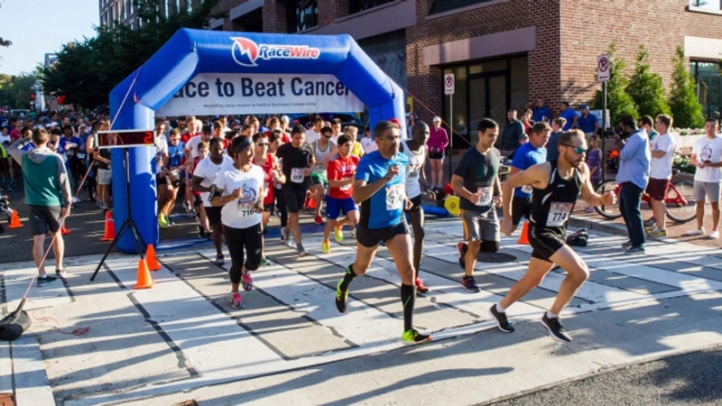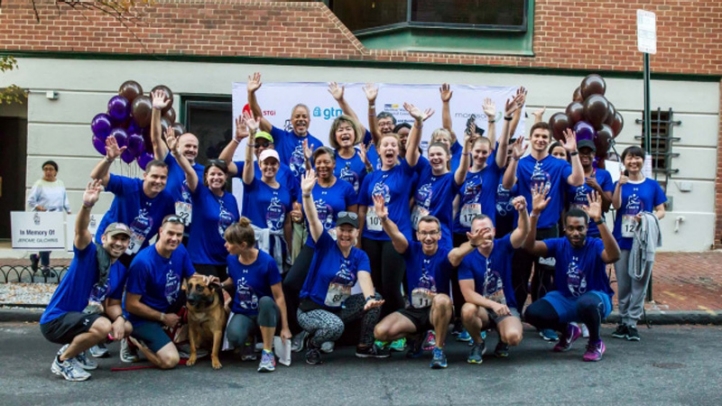 On Saturday September 16, 2017, Four Seasons Hotel Washington, DC hosted the 37th annual Race to Beat Cancer 5K. The event raised more than USD 243,000 for cancer research at MedStar Washington Hospital Center. A total of 917 participants and 140 volunteers that included families, competitive runners, corporate sponsors and cancer survivors joined together in Georgetown to volunteer, walk and run for the cause.
"This year's Race to Beat Cancer 5K was especially meaningful for the Four Seasons family," says David Bernand, General Manager of Four Seasons Hotel Washington, DC. "We lost a dear friend, an employee of 30 years and my Executive Assistant, Gail Bennett to cancer just one week before the event. Her memory was with us as we joined to commemorate and remember those that this disease has touched. Although bittersweet, it was a true honour for Four Seasons Hotel Washington to yet again be part of such a powerful stance against cancer."
The chipped 5K fun walk and race kicked off at 8:00 am at the beautiful Four Seasons Hotel.  Excitement filled the atmosphere as kids and even a few adults ran around draped in hero capes, volunteers joyfully greeted participants, and runners methodically prepared for the race.
"Cancer has no age, race or religion. We all know someone that has been affected by cancer whether it's you, a relative, a friend, a coworker or even a celebrity," says Shanta Thomas, a breast cancer survivor. "That's why events such as the Race to Beat Cancer are important. Donations from the event help to answer the 'whys' of the disease: why me, why now, why cancer. It also supports community outreach to bring awareness to cancer research."
Participants followed a fast, flat course along the streets of Georgetown. After the race, participants and volunteers enjoyed a hot gourmet Four Seasons breakfast followed by prizes and giveaways including cash prizes ranging from USD 50 to 250, as well as gift certificates to some of DC's best restaurants presented by local celebrities Tommy McFly, Jen Richer and Kelly Collis from 94.7 FreshFM's The Tommy Show.
"As a breast cancer patient I was filled with joy to see so many people coming out to support the fight against cancer," says Sybil Smith, guest speaker at the race.
Lastly, the total fundraising amount was revealed. Thanks to the support of corporate sponsors such as MedStar Medical and Dental Staff, Morrison Healthcare and Georgetown Method, the Race to Beat Cancer far surpassed last year's fundraising amount.  Presenting sponsor STGi contributed a team fundraising match of USD 100,000 to help this year's event raise nearly USD 244,000.
"STGi and I continue to support the Race to Beat Cancer 5K every year by running and donating," says Michelle Lee, founder of presenting sponsor, STGi.  "We want to donate to our local cancer patients' go-to hospital cancer research program at MedStar Washington Hospital Center so that they can treat cancer patients in our community using cancer treatment therapy of the future for today's cancer."
With Washington, DC having one of the highest cancer mortality rates in the United States, residents of DC and its neighbouring states rallied together to celebrate survivors, honour lost loved ones, and raise funds to help future cancer patients.
"Cancer is the second leading cause of death in the District of Columbia.  Last year, MedStar Washington Hospital Cancer provided care for more than 2000 new cases of cancer with more than 67,000 outpatient cancer visits," says Dr. Christopher Gallagher, Medical Director of Cancer Services of the Washington Cancer Institute. "Four Seasons Hotel Washington, DC has been a tremendous partner in funding investigator-initiated clinical trials that directly benefit underserved patients the Greater Washington, DC area. Together, we are offering excellence in cancer care achieved through research; providing tomorrow's cures today."
The Washington Cancer Institute, a state-of-the-art facility, is nationally renowned for its new and upcoming research, diagnostic treatments and recovery programs. The Washington Cancer Institute houses excellent physicians and hospital staff who provide compassionate, professional and individualised care for each patient. Stemming from the latest research findings, The Washington Cancer Institute implements technologically advanced clinical trials by providing comprehensive, interdisciplinary care to ensure the patient comes first.
View a photo gallery of the Race to Beat Cancer here.
---
---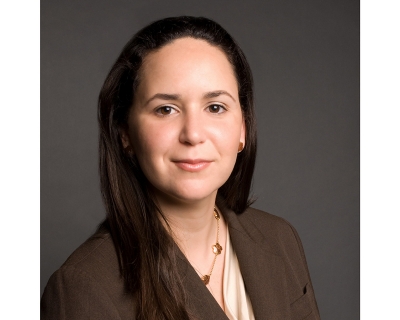 Liliana Baldassari
Director of Public Relations
2800 Pennsylvania Avenue N.W.
Washington, 20007
U.S.A.
Nicole Otero
Public Relations Coordinator
2800 Pennsylvania Avenue N.W.
Washington, 20007
U.S.A.