Four Seasons Hotel Washington, DC to Host 39th Annual Race to Beat Cancer 5k Run on September 14 in Honour of Beloved Late Colleague Julie Saunders
More than USD 2.3 million raised to date for MedStar Washington Hospital Center
August 20, 2019,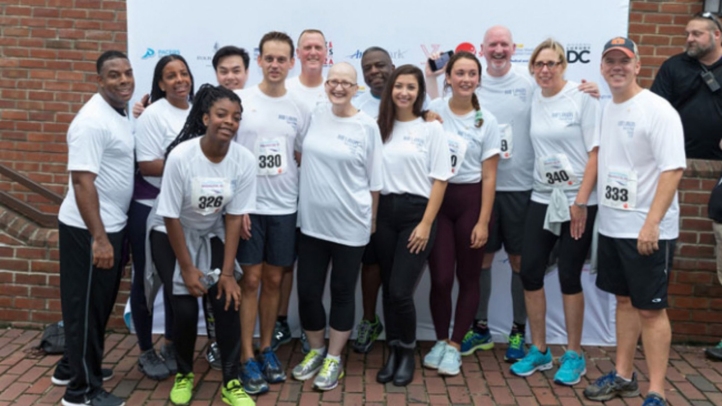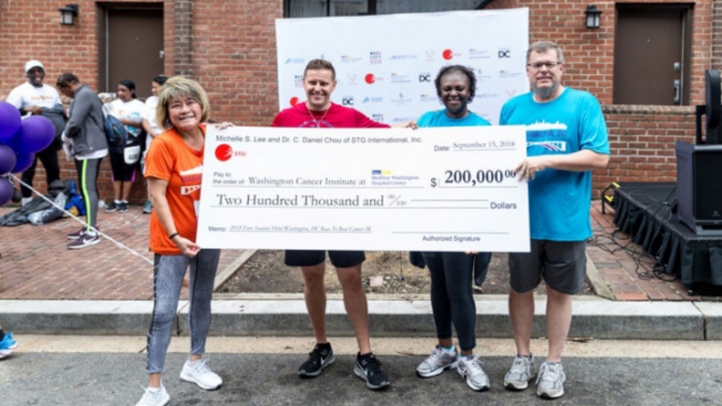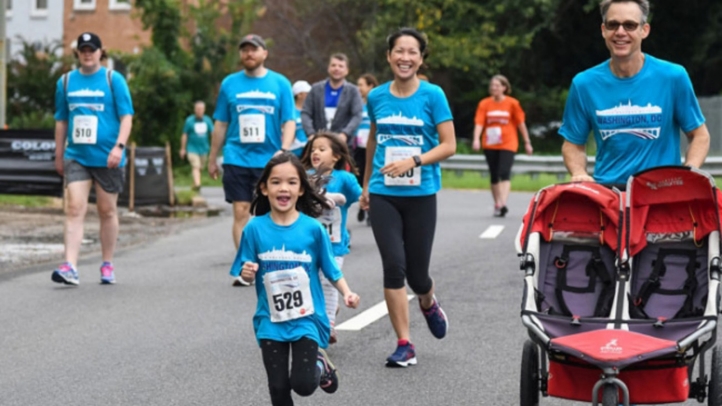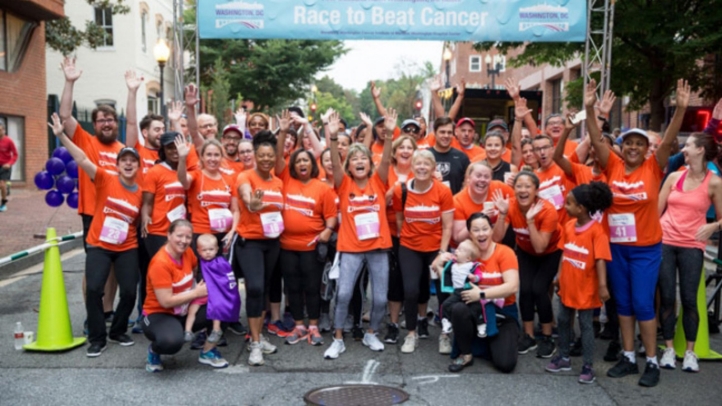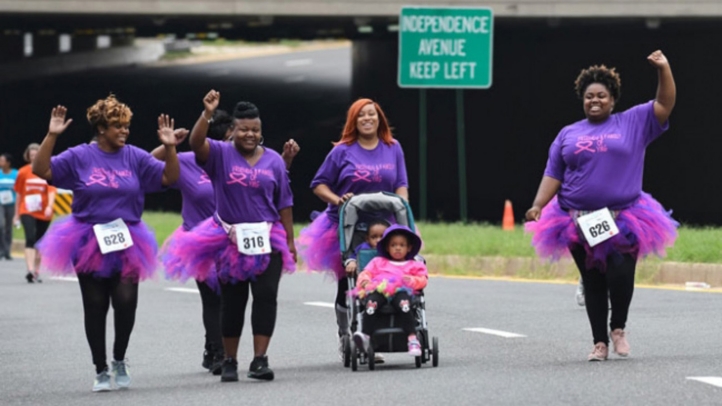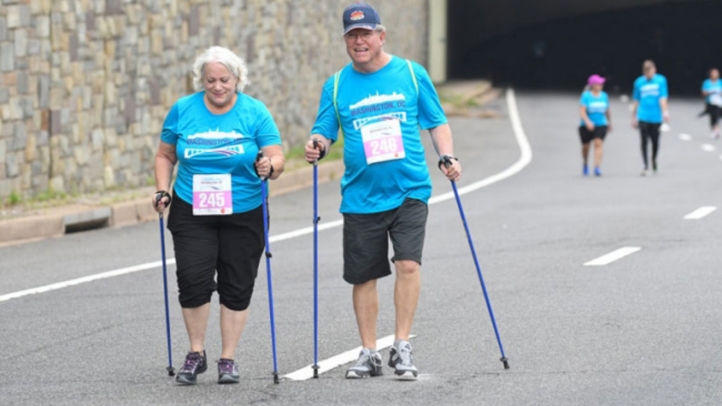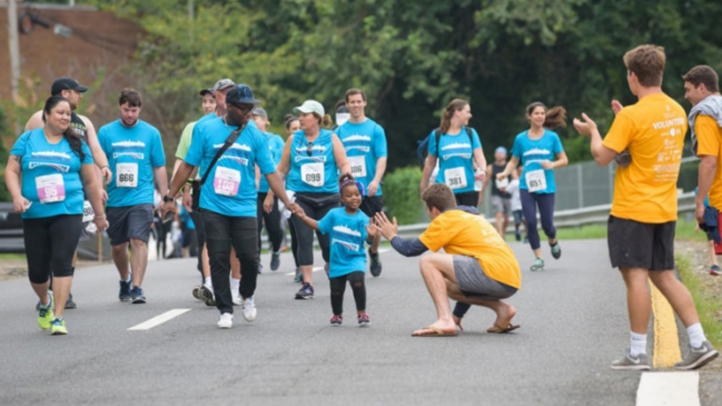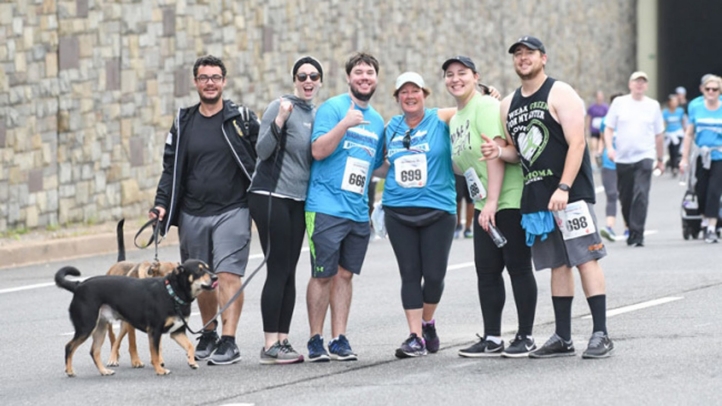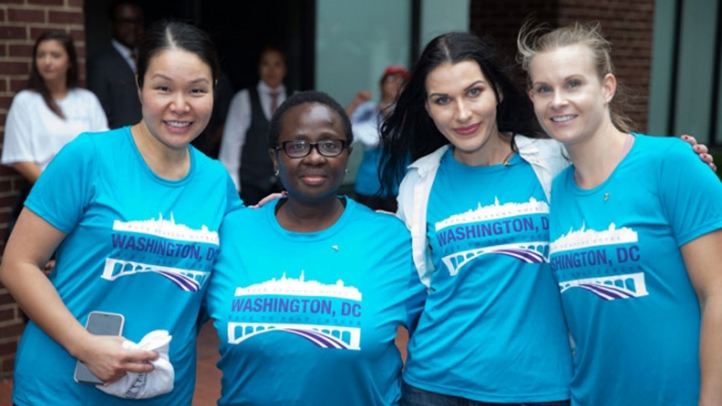 On Saturday, September 14, 2019, Four Seasons Hotel Washington, DC will host the 39th annual Race to Beat Cancer 5K run and its 19th in support of MedStar Washington Hospital Center.
A core part of Four Seasons history is the inspiring story of Terry Fox and his legacy to continue raising critical funds for cancer research. With more than USD 2.3 million raised locally for MedStar Washington Hospital Center to complete life-saving cancer research, Four Seasons Race to Beat Cancer has become an institution in Georgetown.
This year is particularly meaningful as the race will be held in honour of beloved Four Seasons Hotel Washington, DC colleague Julie Saunders, who lost her battle with cancer in December of 2018. Her career as a concierge at Four Seasons spanned 25 years and she was the first woman to ever hold the Chef Concierge position in the DC hotel's 40 year history. Four Seasons staff have created a "Julie's Angels" team once again and special t-shirts with the logo will be available for purchase online.
This annual event raises critical funding for cancer research at Washington Cancer Institute at MedStar Washington Hospital Center. Last year more than 800 participants and 100 volunteers joined together in Georgetown to volunteer, walk and run for the cause. The race aims to increase participation this year and grow to 1,000 participants. Continuous improvements have been made to the race with the launch of a new logo and brand last year and a new website this year. The new look and feel aims to represent this memorable race in the heart of Georgetown and take it to a new level. Social media is being used to further raise awareness as well as share fitness and health tips along with stories of those fighting cancer and those whose lives we celebrate who have lost the battle. Join in the conversation @racetobeatcancer5k.
"Four Seasons Hotel Washington, DC is immensely proud to have forged such a strong fundraising partnership with MedStar Washington Hospital Center for 19 consecutive years," says Regional Vice President and General Manager David Bernand. "Cancer is a disease that has affected us all in some way, and this year, our Four Seasons team is particularly moved to run in memory of our late Chef Concierge Julie Saunders. Julie was truly loved by all and left an indelible mark on our Hotel and our city. The Race to Beat Cancer 5k is a meaningful way to honour and remember those that this disease has threatened and sometimes bested, and to take an empowering stand against it."
The 5K walk and race kicks off at 8:00 am at Four Seasons Hotel Washington, DC. It brings excitement, inspiration, hope and gratitude to those supporting cancer survivors and those being treated.
Participants will follow a fast, flat course along the streets of Georgetown and enjoy a breakfast followed by prizes and giveaways. Local celebrities Tommy McFly and Kelly Collis will emcee the event, which will include patients and doctors sharing their inspirational stories.
Thanks to the support of corporate sponsors such as presenting sponsor STGi, which is contributing a team fundraising match of USD 225,000 to help this year's event raise nearly USD 450,000.
"STGi and I continue to support the Race to Beat Cancer 5K every year by running and donating," says Michelle Lee, Founder, President and CEO of STGi. "We want to donate to our local patients' go-to hospital cancer research program at MedStar Washington Hospital Center so that they can treat patients in our community using cancer treatment therapy of the future for today's cancer."
Washington, DC has one of the highest cancer mortality rates in the United States. Between 2008 and 2016, DC ranked 6th highest in the nation for cancer deaths. The Washington Cancer Institute (WCI) treats more cases of cancer than any other cancer institute in the region and is the largest outpatient cancer centre in the District of Columbia, serving nearly 82,000 outpatient visits with about 3,000 new cases diagnosed annually. No matter what the barriers may be for a patient, WCI treats each individual and their family with high quality, compassionate care.
View a photo gallery from previous races here.
---
---
Anina Belle Giannini
Director of Public Relations
2800 Pennsylvania Avenue N.W.
Washington, 20007
U.S.A.