Bangkok
OPENING DATE:

December 2020

GENERAL MANAGER:

Lubosh Barta
Total Number of Rooms: 299
Guest Rooms: 261
Suites: 38
Number of Private Residences: 366
Number of Stories: 12 floors (Cascade Building), 4 floors (Palm Courtyard Building), 73 (Private Residences)
Design Aesthetic: An urban sanctuary, with its cascading architecture, seamless indoor-outdoor transitions and interconnected courtyards forming a natural extension of the flowing river
Accommodations:
299 spacious guest rooms and suites, each featuring high ceilings and floor-to-ceiling windows that create a bright, airy atmosphere
Accommodations range from 50 sq.m. / 540 sq. ft. to 300 sq.m. / 3,230 sq. ft. with a mix of river and lush garden views; signature suites include large private terraces
Modern, stylish interiors reflect a sophisticated simplicity and a warm residential character graced by contemporary Thai touches, with layouts that perfectly balance function, comfort and aesthetics
Spacious, spa-like bathrooms
Architect: Hamiltons International
Interior Designer: Jean-Michel Gathy (DENNISTON)
Food & Beverage Interior Designer: AvroKo and Jean-Michel Gathy (Yu Ting Yuan)
Location:
Located between the vibrant Chao Phraya River and Charoen Krung Road, a shopping, dining and creative hotspot, and just a short distance from ICONSIAM, the city's newest premium shopping mall
40 minutes from Suvarnabhumi International Airport
Minutes from Saphan Taksin BTS Skytrain station for connectivity throughout Bangkok
Private shuttle boats provide easy water transfers to selected locations along the river
Total Space: 26,900 sq.ft. / 2,500 sq.m
Concept: Three streams of wellness, two floors of innovation, one holistic haven. Arranged around the Palm Courtyard, the Urban Wellness Centre at Four Seasons Hotel Bangkok and dedicated 30-metre fitness pool – an aquatic extension of the gym – features designer movement studios, cutting-edge salons, vitality pools and steam rooms together place equal emphasis on: Mind – Spirituality; Body – Spa; Work – Fitness
Interior Designer: Jean-Michel Gathy
Spa
Number of Treatment Rooms: 9 rooms including 6 single rooms, 2 couples' rooms and 1 suite room
Signature Treatments:
Signature Omorovicza Massage
Transcendent Bamboo Massage
Bellabaci Age-Defying Massage
LPG Endermologie Face and Body Contouring
Special Features:
The unique spa suite features a vitality pool and indoor garden, accompanied by a spacious consultation and lifestyle area, and separate male and female saunas and relaxation facilities.
The Spa is complemented by a hair salon, barber shop and nail salon offering expert beauty and personal care services.
Fitness Centre
The spacious state-of-the-art gym is bright with natural light, plus a fitness pool. Offerings include yoga, mat Pilates classes and aerial yoga sessions in a dedicated mind and body studio.
Lap Pool: 30 m. / 98 ft.
Fitness Equipment: TECHNOGYM
WORK Classes:
Muay Thai boxing

Aqua exercise
Aerial yoga
Paddle board class
Friction board exercise
Mat Pilates
Static and dynamic stretching
HIIT training
Core abs training
Spinning bike
TRX (total body resistance exercises with suspension)
Wellness
Wellness offerings includes meditation in a dedicated mind and body studio, in-depth workshops and holistic treatments with visiting wellness practitioners.
Mind Activities Program:
Meditation
Reiki to release imbalances and promote positive energy for healing inside out
Tibetan singing bowl healing frequencies with a singing bowl session
Full moon meditation as expanded awareness with a guided full moon meditation
Spirit House tour - a journey inward towards a calmer body and quieter mind
Executive Chef: Andrea Accordi

Restaurant: Yu Ting Yuan
The signature Yu Ting Yuan (御庭院), serves authentic Cantonese cuisine in a dramatic ambience. Its floor-to-ceiling windows offer a gorgeous visual backdrop - lush gardens and a shimmering reflection pond, sun-lit by day and illuminated at night.
Cuisine: Authentic Cantonese cuisine
Indoor seating: 88 plus 4 semi-private rooms (3 rooms with 10 seats, 1 room with 8 seats, 1 room with 10 seats)

Designer: Jean-Michel Gathy
Décor: The restaurant takes inspiration from the landscape and courtyard to create an interactive dining space. The restaurant features floor-to-ceiling windows that visually connect the indoors with the outdoor lush landscape and water reflection pond with featured art pieces, which are lit up dramatically at night. The interior design is rich and opulent, with traditional Chinese architecture expressed in a modern style. The live kitchen showcases the craftsmanship of the culinary team. Standard dining tables and private rooms offer a comfortable dining experience. The colour palette of the restaurant is dark wood, grey and gold.
Restaurant: RIVA del Fiume
RIVA del Fiume offers a selection of locally and seasonally inspired Italian cuisine, served in a bright, relaxed riverside space where unimpeded water views and cascading riverfront terraces evoke an unmistakable Lake Como vibe.
Cuisine: Italian cuisine
Indoor Seating: 124 plus a private dining room that seats 8

Outdoor Seating: 93

Interior Designer: AvroKO
Décor: Inspired by the villas of Lake Como, this venue takes advantage of the natural daylight coming into the space, with views out to the river as well as a beautiful furnished outdoor terrace drawing in the timeless feel of Italian lakeside life. The restaurant creates a welcoming journey through cuisine and culture. Subtle shades of pink on the white marble set a lively and casual mood across one unified main dining space with a coffee bar at its centre. Seating is a mix of informal sofa style, tables, and chairs that would feel at home in a well-appointed sidewalk café.
Restaurant: Brasserie Palmier
The riverfront Brasserie Palmier, captures the relaxed allure of the French tropics, serving brasserie classics alongside a variety of fish and seafood dishes. The vibrant setting features an oyster bar, tropical foliage and a choice of indoor and outdoor seating.
Cuisine: French cuisine
Indoor Seating: 87
Outdoor/Semi-Outdoor Seating: 56
Semi-Private Seating Area: 18

Interior Designer: AvroKO
Décor: The restaurant takes its overall inspiration from French tropical design, making it a venue for approachable and social dining. The venue is inspired by the French tropics. Hints of colonial design can be found, with soft and natural feeling materials, hues and tones. Layered into this is a hint of modernism. The restaurant sits by the riverside offering indoor and outdoor seating. The design is clean and casual, with artwork displayed around the restaurant. It features standard dining and bar counter seats adjoining the oyster bar.
Lounge: BKK Social Club
BKK Social Club offers bespoke cocktails, craft spirits, grower Champagne and the finest cigars. Enjoy upbeat music in a stylish, sociable ambience that celebrates the legendary glamour and lifestyle of Buenos Aires.
Cuisine: Specialty bar
Indoor seating: 64
Interior Designer: AvroKO
Décor: The style of the "Beautiful Era," drawn from the 1900s'Art Nouveau movement, which flourished in the mid-century Buenos Aires. The glamorous main salon is reminiscent of domestic Argentine grand architecture. Two semi-outdoor courtyards wing the main salon. One side is home to Bangkok's cigar aficionados, while the other offers the perfect space for social gathers to enjoy signature bottled cocktails and Champagnes.
Special Features: Two semi-outdoor courtyards, cigar smoking area
Restaurant and Lounge: Lobby Lounge
The Lounge takes centre stage with its wide-open views and indoor-outdoor seating. This welcoming, engaging space is ideal for everything from impromptu get-togethers to afternoon teas
Cuisine: Whole day international and Thai comfort food
Indoor Seating: 84 seats, plus 20 semi-outdoor/outdoor seats
Interior Designer: Jean-Michel Gathy
Restaurant: Café Madeleine
Café Madeleine, an artisanal neighbourhood pastry shop and café, serves fresh-baked treats and aromatic brews.
Cuisine: Patisserie shop
Indoor Seating: 27 seats
Outdoor Seating: 10
Interior Designer: AvroKO
Meetings, Weddings and Events
Total Size: 3,823 sq. m. / 41,152 sq. ft.
Includes dramatic ballroom spaces and a vast array of outdoor spaces with stunning river views, lets you create one-of-a-kind social and business events

Grand Ballroom: 801 sq. m. / 8,622 sq. ft.
The riverfront Four Seasons Grand Ballroom features soaring ceilings and a separate entrance, and connects to the outdoor Ballroom Terrace, which offers panoramic river views.
The Conservatory Ballroom: 425 sq. m. / 4,575 sq.ft.
The Conservatory Floor features the river-view Conservatory Ballroom and four meeting rooms, with easy access to a garden terrace and residential-style coffee break area, providing flexible space arrangements for a variety of events.
---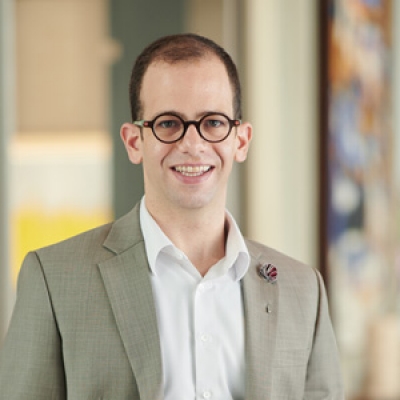 Dan Schacter
Director, Public Relations and Communications
300/1 Charoenkrung Road Yannawa, Sathorn
Bangkok, 10120
Thailand