Chiang Mai
OPENING DATE:

April 1995

GENERAL MANAGER:

Sean Mosher
Total Number of Rooms: 99
Pavilions: 64
Pool Villas: 12
Private Residence Rentals: 23
Design Aesthetic:
Lanna Kingdom style blends regional cultures of Burma, India and China
Resort layout reminiscent of a Thai village, with pavilions surrounding a working rice farm
Architect:
Chiang Mai Architects Collaborative (resort facilities, pavilions)
Bunnag Architects (residence rooms, spa)
Bensley Design Group Studios (cooking school)
Interior Designer: ABACUS Design Co. Ltd.
History: Opened 1995, rebranded as Four Seasons Resort Chiang Mai in 2003
Location:
Located in the lush Mae Rim Valley overlooking Doi Suthep Mountain range
30-minute drive from Chiang Mai International Airport at the North of Chiang Mai city
Set in 13 hectares (32 acres) of extensively landscaped gardens and rice terraces which feature two small lakes, lily ponds, waterfalls and a working rice farm, complete with its own family of water buffalo
Interior Designer: Bunnag Architects (Bangkok)
Number of Treatment Rooms: 7
Director of Spa: Saowapa Thumapun
Design Aesthetic:
Inspired by a northern Thai temple in the ancient Lanna Kingdom style
Design elements of mythical serpents create a protected area according to local tradition
Dramatic palette of maroon, gold leaf, black and white, featuring commissioned artwork and sculptures
Combination of indoor/outdoor treatment areas for natural atmosphere
Signature Treatments:
Herbal Compress Massage: An intensive and wholesome Thai-style massage using samunprai or hot poultices of lemongrass, prai, turmeric and makrut lime peel to invigorate the muscles. The spice extract in the oil helps detoxify the body and uplift the spirit.
Harmonic Hand Massage: Inspired by an ancient healing practice applying manual pressure to specific points on the hands, arms and head to restore healthy energy flow and relieve muscle tension.
Nourishing Facial: Regenerate sensitive or ageing skin using Northern Thailand's pink hibiscus, sacred lotus extract, green tea shoots, neroli and bamboo extracts combined with healing time-honored techniques.
Special Treatment for children:
Angel Bliss Massage: This soothing massage is perfect for energetic kids as it improves the quality of sleep. A gentle pressure oil massage helps soothe the nervous system and strengthen the immune system.
Gentle Facial: Designed specially to suit delicate teenage skin, this is a very gentle facial incorporating an exhilarating face massage to hydrate and purify the skin. Feed the skin with green clay body paint followed by a nourishing soak.
Special Features:
Some suites with individual soaking tubs on semi-enclosed salas (terraces)
Five suites with private herbal aromatherapy steam rooms
Two suites with double rain showers
Restaurant: Rim Tai Kitchen
Thai Chef Instructor / Chef de Partie: Suwattana Boonyarattananusorn
Cuisine: Take a northern Thai cooking class or enjoy an elevated, street-food-themed dinner inside the Lanna-style teak house, surrounded by banyan trees

Outdoor Seating: 58
Designer: Bill Bensley
Restaurant: NORTH by Four Seasons
Cuisine: Grill and wood-fired
Open-Air Seating: 52
Designer: Bill Bensley
Restaurant: KHAO by Four Seasons
Sous Chef: Naruchit Taingtrong
Cuisine: Pan-Thai

Signature Dishes:

Hoi Shell Klang Na: Spicy Roasted Scallop with Mango and Crispy Rice Salad
Yum Khao Tod Naem Sod: Spicy Rice and Sausage Salad
Khao Soi Gai: Chiang Mai Curry Noodles with Chicken
Goong Pao Nam Pla Whan: Grilled Prawn with Sweet Fish Sauce
Gaeng Sumruam Nua Wagyu: Mixed Curry with Roasted Australian Wagyu Beef

Signature Desserts:

Khao Niew Piak Lumyai: Black Sticky Rice with Chiang Mai Longan, Young Coconut Meat, Coconut Sorbet
Cake Ma Prow: Coconut Cake

Indoor Seating: 56 in an air-conditioned room

Outdoor Seating: 52
Outdoor Seating Under Roof: 12
Lounge: Khao Bar
Cuisine: Thai snacks
Indoor Seating: 8
Outdoor Seating: 12
Lounge: Ratree Bar and Lounge
Cuisine: International snacks
Signature Cocktails:

The Big Cherry: Cherries, Michter's US 1 Bourbon, Lemon glass, Lemon, Sparkling Wine
Bee's Knees: Iron Ball Gin, Lemon, Longan Honey,
Wild Kitchen: Lemonglass- and Ginger-infused Gin, Berry Liqueur, Honey, Lemon, Apple

Open-Air Seating: 24
Yoga: Yoga Barn is available from sunrise to sunset for private instruction, meditation or individual yoga sessions
Pools: 2 infinity-edge pools and hot and cold whirlpools by the rice paddies
Health Club: A fully-equipped fitness and exercise studio is available for the health enthusiast, or relax in the sauna or herbal aromatherapy steam rooms; Pilates is also available
Tennis: 2 courts with a professional trainer
On-site activities:
Sunrise Yoga - Rise early and harness the energies of dawn to help improve your flexibility, strength and balance. This energizing series of asanas (postures) is suitable for everyone except pregnant guests.
Hatha Yoga - A tailor-made and insightful private session, designed to pair needs with experience. Helps to develop a greater awareness of body and connect with the mind.
Wheel Yoga - Incorporating challenging balance postures, and aimed at strengthening the muscles, Wheel Yoga is also great for stretching and releasing muscle tension around back, neck and shoulders.
Nature Trail - Four Seasons Resort Chiang Mai is located in a lush landscaped tropical garden of 40 acres (16 hectares). The Nature Trail will take guests around the garden filled with amazing local flowers and trees with specific highlights on the Resort's history, the guardian shrines, the rice farms as well as the water buffalo family.
Buffalo Bathing - Stop by the Buffalo Barn and meet Mr.Thay, Mr.Tone, Mr.Thiew, and Mr.Thung, the local charismatic buffalos. Enjoy the thrill of scrubbing down a friendly buffalo as they munch away. Don't forget cameras as they both love having their picture taken.
Body Toning - Resort staff will introduce guests to training equipment and lead a series of muscle toning exercises for the whole body. With high reps and light weights, muscles will be put to through a test of endurance.
Muay Thai - Lanna Muay Thai trains some of the best fighters in Thailand and their trainer is available to give guests a challenging workout they won't forget.
TRX Workout - Harness the power of gravity by being suspended in the air to develop strength, balance, flexibility, and core stability by joining the local Total-Body Resistance Training program. Follow this thorough workout by using the same techniques and workouts that the NAVY SEALS developed.
Rice Planting - The rice grown at the Four Seasons Resort Chiang Mai is of the "Sanpatong" variety and takes days to grow from seed to harvest. It is planted in a staggered harvest so guests can see each stage of growth. The rice is also planted a little farther apart than in a commercial field, to enable appreciation of the stunning sunsets reflected in the rice field.
Triple Treat Workout - A fully integrated and high-octane fitness class for abs, glutes and thighs that balances strength with inner tenacity. This workout combines the use of a fit ball with free weights. Can be done outside.

Golf:
Name of Course: Summit Green Valley Country Club
Date Open: 1990
Designer: Dennis Griffiths & Associates
Par: 72
Yardage: 7,202
Number of Holes: 18
La-On Kids Club: Activities include Rice Planting, Muay Thai For Kids, Tie And Dye, Umbrella, Painting, T-shirt Painting, Vegetable Painting, Bag Painting, Batik Painting, Doll Making, Cray Pot Creation, Buffalo Bathing, Fish Feeding
Total Size: 455 sq m / 4,889 sq ft
Largest Ballroom: 393 sq m / 4,230 sq ft
Meet and Feed Capacity: 130
Banquet Capacity: 230
Outdoor Banquet Capacity: 150
Private Dining Room Capacity: 150
Unique Meeting and Event Facilities:
Main meeting room is residence-style with fountains, outside deck and full kitchen
Cooking school for private parties
Corporate Social Responsibility
Provides scholarships for students at Mae Rim Wittayakom School
Annual renovation and repair of local temples
Provides local hill tribes with medical supplies and school equipment
Annual charity concert in support of local orphanage
Fully equipped cooking school
A team of 40 full-time gardeners and working water buffalos maintains rice paddies, organic kitchen farm and landscaped gardens
---
Smriti Khandelwal
Senior Director of Marketing
3/F, 159 Rajadamri Road
Bangkok, 10330
Thailand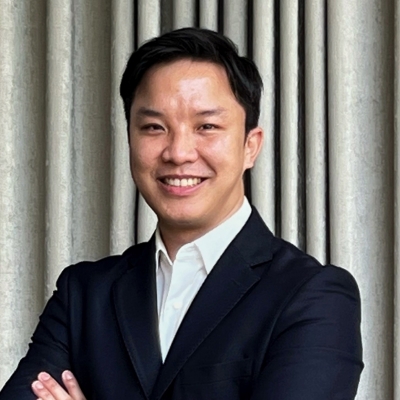 Paponpat Sapsuwan
Assistant Public Relations Manager
3/F, 159 Rajadamri Road
Bangkok, 10330
Thailand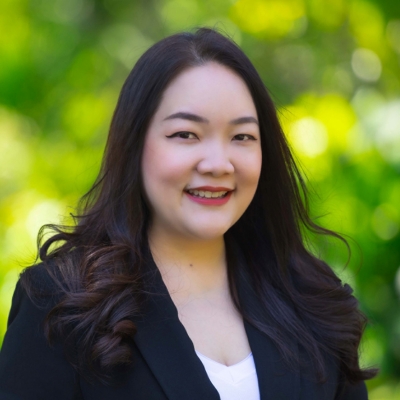 Marissara Kummool
Assistant Public Relations Manager
502 Moo 1, Mae Rim-Samoeng Old Road
Chiang Mai, 50180
Thailand