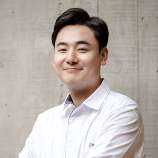 John Oh
"I love to reinvent classics, but with a modern twist. Food is all about memories, so I like to connect with people by helping them recall happy memories of food while creating new memories in the process."
---
Four Seasons Tenure
Since 2015
First Four Seasons Assignment: Four Seasons Hotel Seoul
Employment History
Four Seasons Hotel Seoul; Park Hyatt Busan; Ritz Carlton Naples, Florida; Ritz Carlton Seoul
Birthplace
Education
Sinheung Culinary School in Korea
Languages Spoken
John Oh's mother owned and ran a small restaurant for 30 years in Korea, and to John, she made the most delicious food in the world. When he was young, he used to watch her cook and would then try to recreate the same dishes. From naengmyeon (cold buckwheat noodles) to japchae (glass noodle with vegetables) to sundubu-jiggae (tofu stew) and jeonbok-juk (abalone porridge) each dish brings back memories of home and his mother's cooking.
He cooked my first dish at ten, and it was bibimbap, which is synonymous with Korea. "I am proud to be a Korean chef and my goal is to popularise traditional Korean food and create fusion Korean dishes. My formal culinary training is in Western cuisine and I am excited about blending and melding these two cuisines with seasonal ingredients we can find here in Vietnam, where you can find herbs and vegetables in almost every dish."
"I see my cooking as fresh comfort food," Chef John continues. "Food connects people, and has always been a part of hospitality. I enjoy whipping up comfort food to my guests to set everyone at ease, as though they have been invited to my own home. Freshness is paramount for bringing out the natural flavours of a dish, whether refreshing cold noodles or belly-warming stew."
The first restaurant he worked at was Café Fantino at Ritz Carlton Seoul, where he stayed for three years learning all about antipasto, and how to grill and saute. Since then, he has gained valuable experience being part of the pre-opening culinary team for three hotels – Park Hyatt Seoul, Park Hyatt Busan and Four Seasons Hotel Seoul.
His most memorable event took place in 2014 at the ASEAN-Republic of Korea Commemorative Summit held in Busan, Korea, where he led the culinary brigade to feed 500 persons from 11 nations, including their country leaders. Two days before the Summit, the menu was changed from Western to Korean. "Imagine the pressure on all of us to come up with a new menu, ingredients, everything, within 48 hours! Thankfully, we pulled off this very important event through teamwork, sheer determination and clockwork precision."
At Four Seasons Hotel Seoul, he masterminded the signature menus for all of the Hotel's outlets, and he's been charged with the same at Four Seasons Resort The Nam Hai.
The Resort's food and beverage team is also leading a new business stream with an online shop that features Indian, Western, and of course, Korean gourmet meals, along with handcrafted festive goodies. Every item is homemade from scratch and with local ingredients – including organic produce from the onsite herb and vegetable farm – as far as possible. "We've introduced new programs at our Nam Hai Cooking Academy and expanded the repertoire beyond Vietnamese cuisine. There are now nine new menus on rotation daily offering Indian, European, and Korean classics, comfort food, and street delights."
Chef John continues to be inspired by Chef Stefano di Salvo, whose kitchen he worked in for five years. "Chef Stefano was a maestro with Italian cuisine and always emphasised freshness. He now helms his own restaurant called Borgo Hannam in Seoul, and the signature dish is seabass tartare with Korean pear – an uplifting fusion between Korean ingredients and Italian seafood techniques."
His mantra is simple: take pride in every dish no matter how simple. Customise if necessary. Success and joy lies in the customer's enjoyment of the dish.
When he's not in the kitchen or crafting new menus, he spends his time exploring new places to eat and new dishes – especially local food – to broaden his knowledge of Vietnamese cuisine and to satisfy his endlessly curious palate. With social media, there are so many ways to learn – not just from the Gordon Ramseys of the world but also cooking enthusiasts and foodies.
"I love Hoi An ancient town for its beautifully preserved architecture and am excited always to take my wife around Hoi An and Da Nang and go on gastro-adventures together."