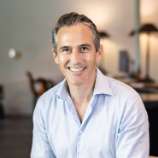 Marcel Oostenbrink
"Each day feels brand-new and brings its own rewards – from witnessing simple acts of kindness among fellow colleagues, to deepening my own knowledge of hospitality to further delight guests. The most inspiring part of my job is being able to support my team to learn, grow and expand their capacities."
---
Four Seasons Tenure
Since 2014
First Four Seasons Assignment: Resort Manager at Four Seasons Resort Sharm El Sheikh, Egypt
Employment History
Four Seasons Resort Seychelles; Four Seasons Resort Sharm El Sheikh, Egypt; Banyan Tree Al Wadi, Ras Al Khaimah, UAE; Banyan Tree Langco, Vietnam; Banyan Tree Seychelles; Banyan Tree Angsana, Maldives
Birthplace
Castries, St. Lucia. West Indies
Education
Bachelors degree in Hospitality Management, Hotel School The Hague; Masters RSM Erasmus University Rotterdam
Languages Spoken
Dutch, English, German, French
Born on the charming island of St. Lucia and raised in the Netherlands, Marcel decided early to follow in his father's footsteps and build a career in the world of luxury hospitality. After completing a degree in hospitality management from Hotelschool The Hague, he cut his teeth at premier hotels in Amsterdam, Dubai and Trinidad and Tobago, before going on to earn an MBA from the Erasmus University Rotterdam.
He then spent several years with a luxury hotel chain across key destinations including the Maldives, Seychelles and UAE, with his talent and diligence rapidly propelling him up the ladder from food and beverage manager to resort manager. Along the way, he spent four wonderful months in Vietnam as part of a task force and has always wanting to come back since then.
In 2014, Marcel joined the Four Seasons family, starting out at the brand's resort in Sharm El Sheikh in Egypt, followed by a task-force assignment in Mauritius, before returning to Seychelles where he was promoted to General Manager in 2018. During his tenure at Four Seasons Resort Seychelles, he led a comprehensive soft refurbishment of the property and firmly established it as a top destination for discerning global travellers.
Through all these years, the sheen of life as a hotelier has never been dulled for Marcel. When the opportunity to move to Vietnam arises, Marcel seize it immediately with a leap of faith. Together with his wife and three sons, Marcel has made the move to Vietnam and they are all thrilled to once again make their home by the ocean and discover the country's vibrant traditions.
In his current role, Marcel is excited to elevate the already-renowned Resort to new heights. "What makes The Nam Hai incredibly special is the team's genuine warmth and care, which can be felt by guests throughout their stay," he explains. "Our cultural curators also take great pride in designing immersive itineraries to connect travellers with the authentic spirit of Vietnam."