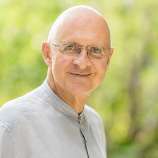 Armando Kraenzlin
Regional Vice President and General Manager
"Ours is a people industry: not just guests and staff but neighbours and community as well."
---
Four Seasons Tenure
Since 1999
First Four Seasons Assignment: Executive Assistant Manager, Four Seasons Hotel Jakarta
Employment History
Four Seasons Hotel Mumbai; Four Seasons Resort Maldives at Kuda Huraa; Four Seasons Hotel Jakarta; various hotel and food and beverage management roles
Birthplace
Education
Certificate in Hotel Management, Lausanne Hotel School, Switzerland
Languages Spoken
English, French, German and Italian; currently learning Hindi
To Armando Kraenzlin – General Manager of Four Seasons Resort Maldives at Landaa Giraavaru as well as Regional Vice President overseeing Four Seasons Resorts Maldives, Four Seasons Resorts Bali and Four Seasons Hotel Mumbai – running great luxury resorts and giving importance to sustainability and conservation is a given, not an either/or option.
It's a mindset that he has held for more than 20 years, since his "first dream job" at the helm of a temple-styled luxury resort in Thailand, sandwiched between two traditional fishing villages.
"Our location made engaging with our neighbours essential," he recalls. "So we came up with a host of initiatives that enabled them to contribute on a cultural level and benefit financially. It was a win-win arrangement."
Since then, Kraenzlin has approached each new posting with an equal consideration for guests, staff, the local community, and the natural environment alike.
"A large part of my role involves ensuring that the staff feel as happy and fulfilled as the guests, and able to offer the most heartfelt and meaningful service they can," he explains. "But it's also about ensuring that our natural surroundings and communities benefit as much from our presence as we do from theirs. An international company like ours really has the ability to make meaningful contributions in a developing island nation like the Maldives: socially, culturally, environmentally and economically."
And meaningful they are: the country's first TVET-recognised Apprenticeship Program (with 600 graduates since 2002): the first Turtle Rehabilitation Centre, now 10 years old with more than 150 successful releases to date; the introduction of the  country's first coral reefscaping project in 2001, a project that now spans more than 7,000 transplanted reef structures and has inspired a country-wide program of coral reefscaping; on-site water bottling plants that save some 360,000 plastic bottles a year from going to landfill; Parley-linked community recycling programs; solar energy installations; health initiatives; community outreach projects; nationwide community-focused sports events and much more.
Furthermore, the ripple effects spread outwards through guest-focused activities designed to transform people's own sense of connection. "Our efforts inspire a genuine emotional response from guests and encourage enhanced interaction between guests and staff," Kraenzlin continues. "As a result of this, many guests maintain contact with us long after their vacation is over and leave with a greater sense of their own role as custodians of the planet and the communities on it."
When not engaged in Resort life, he enjoys travelling in the Himalayas, trekking in Nepal, and continuing his long-term quest to learn Hindi. In addition, he's a qualified PADI Dive Instructor; an Indophile with his own Ferrari-red Ambassador Avigo – India's classic retro automobile – and a self-professed "wine freak" who runs a pretty stellar Wines of The World course for his Maldivian team and apprentices alike. Cheers to that!