Bali at Sayan
OPENING DATE:

February 1998

GENERAL MANAGER:

Uday Rao
Total Number of Rooms: 60
Design Aesthetic:
Dramatic entrance through a bridge, beneath which the sacred Ayung valley spreads its tropical arms, then descend through a valley of towering trees, tiered rice paddies and enchanting gardens
Extensive use of flowing water to celebrate the Balinese heritage of nourishing the body and spirit with fresh water, including the gravity-defying rooftop lotus pond
Natural and indigenous materials used, as well as rustic landscaping
Architect: Heah and Co.
Interior Designer(s): Heah and Co.
Location:
35 kilometres (22 miles) northeast of Ngurah Rai International Airport
6 kilometres (3,7 miles) from central Ubud
Overlooks the Ayung River
Interior Designer: Heah and Co.
Design Aesthetic: Pavilions with local stone facings, teak cabinets and flooring in native Balinese style
Number of Treatment Rooms:
Rooms: 3 in the main building
Villas: 3
Signature Treatments:
Chakra Blessing: Anahata
Balinese Ayurvedic Healing: Goddess Within (for women) and Vigour and Vitality (for men)
Special Features:
Cendana spa villa features dual Vichy shower for tropical rain ritual treatments, private swimming pool and lounge
Incorporates authentic spiritual traditions, such as chakra balancing, Balinese Ayurvedic practices, yoga and meditation
Spa Director: Luisa Anderson

Executive Sous Chef: Jean Philippe Guiard

Restaurant: Ayung Terrace
Cuisine: Pan-Asian with Indonesian specialties among the treetops; regular theme night dinners include Rijstaffel, Fisherman and Nusantara Night
Indoor Seating: 8 in the air-conditioned private dining room
Open-Air Seating: 36
Designer: Heah and Co
Restaurant: Riverside
Cuisine: Contemporary grill of premium imported meats and local seafood for dinner, and light poolside selection and salad bowls for lunch

Outdoor Seating: 30
Designer: Heah and Co
Restaurant: Sokasi Chef's Table
Cuisine: Savour the aromas of Balinese cuisine cooked right in front of guests at Sokasi's open kitchen; talk to the the chef while enjoying an intimate seven-course dinner, normally prepared only for big ceremonies
Outdoor Seating: 8
Designer: IBUKU
Lounge: Jati Bar
Cuisine: Lobby bar with light meals and extensive beverage program in an elevated valley view setting
Designer: Heah and Co
Dharma Shanti Yoga Bale
Classes: Anti-Gravity Yoga, Full Moon Yoga, Chakra Yoga, Sacred Nap, Mala Meditation, Hot Stone Restorative Yoga

Complimentary Classes: Power Yoga, Easy Yoga, Hatha Yoga, Yin Yoga, Life Talk Series, Introduction to Meditation

Pools: 1 main pool, two-level pool by the riverside

Fitness Facilities: Cardiovascular equipment and strength machines, Whirlpool, Sauna, Steam room
Size: 80 sq m / 861 sq ft
On-Site Activities:
Biking adventures
Sayan Valley walk
Private Rafting
Balinese dance class
Sokasi cooking class
Off-Site Activities:
Ubud Central by complimentary daily shuttle bus
Bali Bird Park
Bali Safari Park
Mount Batur trek
Sacred Nap: Now, the whole family can be rocked to sleep like a baby - this afternoon "air nap" suspended from the ceiling of the bamboo Dharma Shanti Bale in a 100 percent pure silk hammock is literally cocooned in the tranquility of the Sayan Valley
Sokasi: The team at Sokasi will inspire a love of cooking at any age with a kids' class daily featuring a selection of fun and easy recipes, such as watermelon pizza
Pici Pici Kids' Club: A creative and culturally enriching program across a range of sports, adventure-based games, imaginative play, and arts and crafts, for children aged 4 to 11 years old
Total Size: 60 sq m / 646 sq ft
Meet and Feed Capacity: 20
Outdoor Banquet Capacity: 130
Private Dining Room Capacity: 12
Corporate Social Responsibility
Recycling soap program in collaboration with ROLE Foundation to save the environment and help marginalised women in Bali
Locally-sourced ingredients whenever possible, and working with grassroots suppliers to preserve traditional methods of food production; these include sustainable coconut oil from a local family who grows the coconuts and makes the oil at home (used throughout Sayan's kitchens) and 'klengsih' (an unusual ingredient, a by-product of coconut oil production featured on Sokasi's Chef's Table menu), as well as organic sea salt made by a social cooperative in North Bali
Supporting underprivileged communities in Munti Gunung, a remote hamlet in East Bali, through tours/treks, room and spa amenities made by the villagers, to provide them with a sustainable source of income as part of the social enterprise co-operative
Monthly clean-ups of the Resorts' local areas – Jimbaran Beach and Ayung River Valley - and participation in annual clean-up events including Bali's Biggest Beach Clean-Up and International Coastal Clean-Up
Private Rafting Experience
A Day in the Life of a Balinese Farmer
Sokasi Cooking School
Can You Keep a Secret Tour
---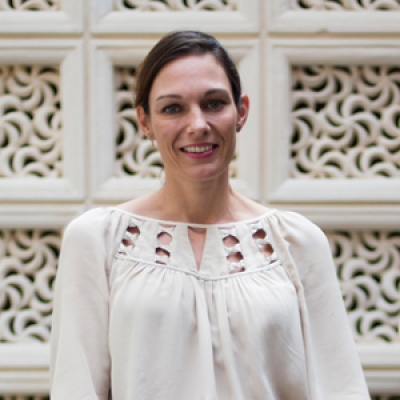 Marian Carroll
Director of Public Relations

Jimbaran, 80361
Indonesia