London at Ten Trinity Square
OPENING DATE:

January 2017

GENERAL MANAGER:

Vincent Hoogewijs
Total Accommodations: 100
Guest Rooms: 89
Suites: 11
Residences: 10
Architects and Designers:
Architect (original 1922 building): Edwin Cooper
Architect (current transformation): Aukett Swanke
Designer (hotel): 4BI & Associates
Designer (Asian restaurant): AB Concept
Designer (spa): Joseph Caspari
Designer (Residences): Linley, Richmond International, Martin Kemp and Fox Linton
Design Aesthetic:
Grade II*-listed heritage building, meticulously restored and transformed into a Four Seasons Experience
Location:
Within the City of London, near the Tower of London, Tower Bridge, St. Paul's Cathedral and Shakespeare's Globe Theatre, as well as numerous corporate headquarters, just 20 minutes from London City Airport
The Spa
Number of Treatment Rooms: 8, including a Couple's Suite and Hammam
Product Lines: Dr Burgener, Amala, marocMaroc
Special Features:
Nail salon
Vitality pool, steam and sauna
Spa Director: Jessica Sardo

Fitness Centre
Total Space: 165 sq. m. / 1,776 sq. ft.
Pool
14 m. / 46 ft. indoor pool
Executive Chef: David Greenhill
Wine Director: Jan Konetzki
Restaurant: La Dame de Pic London (2 Michelin stars)
Cuisine: French Michelin starred cuisine by Chef Anne-Sophie Pic
Indoor Seating: 65 in restaurant plus 12 in private dining room
Restaurant: Mei Ume
Cuisine: Chinese and Japanese, based around the concept of shared dining with great emphasis on quality ingredients
Indoor Seating: 60 in restaurant plus 13 in private dining room
Lounge: Rotunda Bar and Lounge
Cuisine: All day dining, afternoon tea, creative cocktails
Indoor Seating: 80-90
Off-Site Activities:
Historic sites and landmarks including the Tower of London, St. Paul's Cathedral and Shakespeare's Globe Theatre
River Thames cruises
Major art institutions and museums including Tate Modern and Tate Britain, as well as numerous small galleries and unusual museums Designer shopping at Royal Exchange, plus several of London's best food
Meetings and Social Events
Total Event Space: 595 sq. m. / 6,403 sq. ft
Capacity:
Meet and Feed: 100
Banquet: 150
Reception: 200
UN Ballroom: 203 sq. m. / 2,185 sq. ft.
Special Features:
Rich wood panelling, chandeliers and restored architectural details
Site of the first reception of the United Nations General Assembly in 1946
Merchants Hall: 138 sq. m. / 1,485 sq. ft
Special Features:
Circular room with domed ceiling
Additional meeting rooms and event spaces:
The Gallery: 72 sq. m. / 775 sq. ft.
Serica (divisible): 36 sq.m. / 387 sq. ft.
Ariel: 25 sq. m. / 269 sq. ft.
Challenger: 25 sq. m. / 269 sq. ft.
Private dining rooms in La Dame de Pic and Mei Ume

---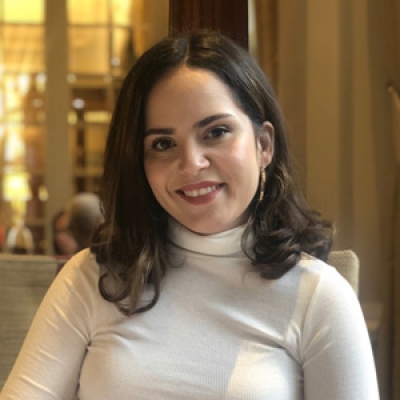 Nicole Otero
Public Relations Manager
10 Trinity Square
London, EC3N 4AJ
UK