Punta Mita (Naviva)
OPENING DATE:

December 2022

GENERAL MANAGER:

John O'Sullivan
Total Number of Tents: 15
Location: Naviva, A Four Seasons Resort is situated on the edge of the private peninsula of Punta Mita on Mexico's Pacific coast. A short flight away from the US and Canada to Puerto Vallarta International Airport (PVR) followed by a 45-minute drive to Punta Mita, Naviva is located at the northern tip of Bahía de Banderas northwest of Puerto Vallarta.
Property Overview
With 15 luxury tents surrounded by 48 forested acres (19 hectares) on the edge of a private peninsula, Naviva is an adult-only sanctuary that harnesses nature to create an environment that fosters community, personal growth, and appreciation for local heritage.
All-encompassing Naviva stays offer an inclusive experience that removes transactions and build connections. Nightly rates include all food and beverage including specialty meals prepared to enjoy throughout the property, one complimentary spa treatment per guest, daily practices and rituals, and Unscripted Naviva experiences.
Naviva is designed through the lens of biophilic design and biomimicry – in which all building forms, interior designs, and guest experiences tie back to a natural phenomenon, creating a resort concept that is fully derived from nature.
The Resort features spacious indoor and outdoor areas that invite the verdant sights and sounds of Riviera Nayarit's unique flora and fauna.
Each tent features floor-to-ceiling canvas that can be rolled up or down, blurring the line between the indoors and outdoors. The open-air living room and separate king bedroom flow out to a private patio featuring a plunge pool and expansive outdoor living area, where an outdoor shower along with a hammock or a firepit offer forest-framed refuge. Oversized bathrooms house deep soaking tubs and skylit showers that reveal uninterrupted visual connections to the outdoors.
Architect and Interior Designer: Luxury Frontiers
Landscape Architect: EDSA
Local Contractors: Bamboo Architecture Company, Black Palm Development, Groupo Larde, Skysense, Techotense
Number of Treatment Rooms: Naviva deviates from the traditional resort spa experience, offering two (2) standalone Spa Pods immersed in nature that are oriented towards the rising and setting of the sun, as well as one Temazcal House of Heat.
Signature Treatments:
Temazcal House of Heat: The House of Heat invites guests on a personalized temazcal journey guided by a dedicated curandero to produce a mind-body awakening. Guests can choose from several focus areas, such as gratitude or devotion, to drive their customized experience. The House of Heat includes a ceremonial fire pit with seating inspired by traditional Mayan stools, a pre- and post-ceremony gathering space and an outdoor shower area.
Refuge Retreat: The ultimate cocooning experience to awaken the senses and deliver a regenerative reset and transformation. Guests are blindfolded throughout the Naturaleza Body Scrub, Sound Healing, and Mayan Mud Massage, before they reawakened with a Warm Bath and Gemstone Facial.
Shamanic Sound Journey: A unique restorative ceremony utilizing indigenous sounds with a creative spectrum of instruments, vocal activations and touch, guests experience mental and emotional healing in mystical ways.
Free-diving Breathwork: Challenging the limits of the mind and body, guests will gain their PADI Certification while learning breathwork that deepens breath efficiency while challenging the human limit and mental discipline.
With a style that's fluid and informal, Naviva removes transactions with all-encompassing stays that include all food and beverage including many premium wines and spirits, as well as specialty meals prepared to enjoy throughout the property. Guests can savour compelling cuisine with a distinct sense of place at the clifftop Copal Cocina, the scenic Risco Terrace, a picnic in the jungle, lounging alongside Selva Pool, or in the comfort and privacy of their tent.
Restaurant: Copal Cocina de Leña
Cuisine: Highlighting uncommon ingredients from local purveyors including farmers and fishermen, Copal has no set menu but is instead led by Chef Sofia Mojica and is customizable to each guest's preferences.
Seating: 30
Executive Chef: Sofia Mojica
Additional Dining:
Light bites inspired by local harvest at Selva Pool and La Solana Beach
In-tent dining available around the clock including a personalized menu
In-tent mini-fridge and bar set up complete with customized beverages and a selection of snacks and light bites
Flexible all-day dining across the Resort, such as picnics in the forest, lunches on the beach, or garden dinners
Unique Dining Experiences
Explore Mexico's hidden wine scene with local experts
Cook a gourmet meal alongside Chef Sofia Mojica
Roast Mexico's finest coffees alongside local cafeteros
Experience chef-prepared dinners in the forest, garden or beach
Enjoy impromptu molcajete salsa making, tortilla pressing and other spontaneous cooking classes
Pools:
Number of Pools: 1 Selva Pool (3 levels)
Fitness Facilities:
Risco Terrace
Mar Gym overlooking the Pacific Ocean
Special Features:
Naviva's two private spa pods are inspired by the seed of the local Ceiba tree. Each cocoon-like spa structure offers a sense of safety that invites shifts in internal energy. Between transformative spa rituals, guests can spend time in each spa pod's personal garden, outdoor shower or timber soaking tub.
Each guest tent has its own expansive private deck and plunge pool, overlooking striking views of tropical jungle meeting the rugged coastline.
Naviva encompasses 48 forested acres (19 hectares) on the edge of a private peninsula, exclusively available for the Resort's 30 guests, with a trail system for hiking, biking and running.
Secluded La Solana Beach, 575-foot (175-metre) expanse of Pacific beachfront
Access to fitness facilities at Four Seasons Resort Punta Mita, including state-of-the-art Technogym equipment and a private fitness studio
Sample Fitness Activities:
House of Heat Temazcal Ceremony
Nature trail hike
Strength training incorporating boulders and trees
Kundalini Rising Yoga
On-site Activities:
Massages
Facials
Body Treatments
Rituals
Energy Healing Therapies
Breathwork & Meditation
House of Heat
Community Mind & Body Movement
Community Rituals & Gastronomy
Signature Naviva Experiences
Environmental Programs:
The Resort was built using local materials and embodies the 14 key principles of the biophilic design approach that connects people to their natural surroundings
Throughout the property, the design team utilized light-on-earth, low-impact construction materials such as reclaimed wood, local stone, copper, bamboo and concrete.
Bicycles available for guest use
Vegan and vegetarian menu items available
Linens and towels replaced every third day, unless otherwise requested
Energy, Carbon and Water Reduction:
Solar panels provide 80 percent of the property's electricity
Energy-saving guest room controls and building systems
When selecting materials, embodied energy was considered stemming from the extracting and processing of raw materials, manufacturing of construction materials, transportation and distribution, and assembly and construction
Indoor-outdoor tent space design incorporates natural ventilation and passive cooling
Bathroom walls are finished with Tadelakt, a recyclable and biodegradable lime-based plaster product applied by hand that absorbs the majority of carbon dioxide emitted during its production
Water conservation measures in place, including rainwater capture for irrigation
Installation of SOURCE Hydropanels that use the power of the sun to extract clean, pollutant-free drinking water from the air, meeting all drinking water needs of our Resort
Permeable concrete is used on all vehicular and golf cart paths, increasing infiltration, reducing runoff and preserving the natural stormwater systems
Water-efficient landscaping, including the use of greywater for irrigation
Waste Reduction:
Small batch on-site water filtration and bottling plant utilizing reusable glass bottles and nanotechnology to reduce waste and remove impurities and toxins from the water
Elimination of single-use plastics, including water bottles and bathroom amenities
Waste management plan implemented to reduce, reuse and recover key waste streams, converting them to valuable resources with limited solid waste sent to the landfill
Recycling program in place
Organic waste diversion program in place, including on-site composting
Sustainable Food and Beverage:
Local, sustainable and seasonal menu items available
On-site garden supplies herbs and vegetables to the Resort's kitchens
Food waste reduction program in place
Biodiversity and Conservation:
Resort tents, structures and pathways were designed around trees and animal habitats across 48 forested acres (19 hectares) to conserve biodiversity in the area
Local biologist advises the Resort on managing insects and pests without damaging the ecosystem
Naviva features significant measures to protect natural wildlife and their habitat such as paths and paving that mimic the colours of soil and rocks, which help native animals and insects recognize the site as unaltered. Lighting types and levels, such as low-watt LED lights, throughout the Resort also help preserve animal habitats and limit light pollution.
Community:
Guests can engage in educational tours at local, natural, cultural, historical or heritage sites to learn more about the local community, including immersing in a personalized traditional Mexican Temazcal ceremony, embarking on a guided hike to learn more about nature in the area, and visiting award-winning local artist Jose Juan Esparza at his private home and studio
Naviva continues to provide the local community with opportunities for skill transfer, employment, education and infrastructural growth, as well as new opportunities for local businesses to thrive. In addition, the experiential guest journey at Naviva embraces local heritage and traditions. The Resort has worked with local artisans, designers and vendors including Baufaktory, Taracea, Rassttro, ANORA Casa, Ensemble Artisano, Estudio Caribe, Casa Armida, Taller Luum, Namuh, Manuel Vargas, Caralaga, Emma Boomkamp, Abel Macias and Carlos Vielma.
Employees complete annual Human Trafficking Awareness training
Purchasing Practices:
Eco-certified cleaning products used along with automated dispensers that provide only the necessary amount of product
Focusing on partnering with sustainable suppliers for Resort purchasing and products
Collaboration with Mexican designers, artists and manufacturers throughout the design and construction process, not only to support local businesses but also to create spaces with an authentic connection to the local culture
---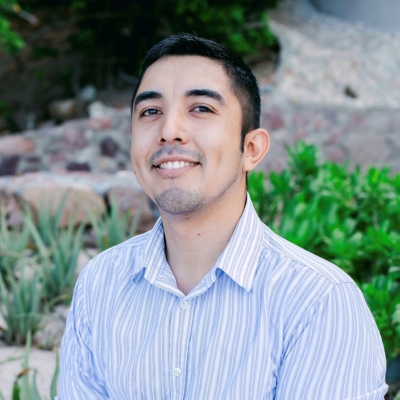 Salvador Macías
Public Relations and Marketing Communications Coordinator

Punta Mita, Bahía de Banderas, 63734
Mexico The Point PR
9800 Wilshire Boulevard
Beverly Hills, 90212
USA