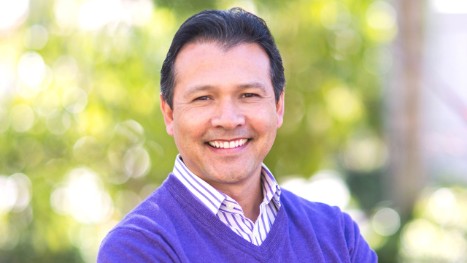 Demi Ortega
Regional Vice President and General Manager
"The last few years have been a real homecoming for me and my wife and three children. We're so excited to be back here in Southern California, close to our extended family. And I also have a wonderful Four Seasons family that I get to see every time I go to work, so it's the best of both worlds!"
---
Four Seasons Tenure
Since 1988
First Four Seasons Assignment: Four Seasons Newport Beach (formerly a Four Seasons hotel)
Employment History
Four Seasons Resort and Residences Jackson Hole; Four Seasons Resort Palm Beach; Four Seasons Resort Scottsdale at Troon North; Four Seasons Hotel Atlanta; Four Seasonss Hotel Newport Beach (formerly a Four Seasons hotel)
Birthplace
Huntington Beach, California, USA
Education
Long Beach University with a degree in Accounting
Languages Spoken

It seems only fitting that for someone so close to his own family, Demi Ortega would find himself Regional Vice President and General Manager of Four Seasons Residence Club Aviara, a place where families gather year after year to enjoy quality time together. A Southern California native, Ortega spent 23 years crisscrossing the United States with Four Seasons before returning in 2011 to a destination close to his heart - and extended family. And here, he is proud to help other families create memories of their own that will last for years to come. 
One of nine children, Ortega grew up in nearby Orange County and first joined Four Seasons in 1988 as an on-call banquet bartender at the former Newport Beach property. His burgeoning career took him to Four Seasons Hotel Atlanta (Director of Catering and Conference Services), Four Seasons Resort Scottsdale at Troon North (Director of Catering and Conference Services and Director of Food and Beverage), Four Seasons Resort Palm Beach (Director of Food and Beverage) and Four Seasons Resort and Residences Jackson Hole (Resort Manager).
What enchants Ortega the most about overseeing the Residence Club is the unique and special relationships that develop between owners and Four Seasons staff. "In a sense," he says, "our owners really are like family, and we want their stay to be as warm and welcoming as if they were guests in our home." As Ortega is responsible for the day-to-day operations of the Residence Club, and like any good host his number one priority is to make sure the owner and guest experience is second-to-none.
An avid outdoorsman, Ortega takes advantage of the region's great weather as much as he can by running and fishing, two of his passions.