Orlando
OPENING DATE:

August 2014

GENERAL MANAGER:

Thomas Steinhauer
Property Size: 26.5 acres (11 hectares)
Total Number of Rooms: 443

Guest Rooms: 375

Suites: 68
Number of Stories: 17
Design Aesthetic:
Lakeside Spanish Revival architecture reflecting Florida's golden age
Landscape includes 114 different plant species, including 49 live oaks, 927 palm trees and approximately 72,000 shrubs and groundcovers

Architect:
WTG Design
HKS
EDSA (landscape architect)
Interior Designer(s):
Location:
Just minutes from the Magic Kingdom Park, Epcot, Disney's Animal Kingdom Theme Park and Disney's Hollywood Studios – and easily accessible to numerous area attractions
Number of Treatment Rooms: 18
Includes 4 couples' spa suites for private retreats
Special Facilities:
Private men's and women's outdoor lounges and whirlpool

Product Lines: Biologique Recherche, Innovative Skincare, HydraFacial, Cryoskin, Body Bliss, Hatch, Kerastase

Spa Director: Derek Hofmann

Executive Chef: Fabrizio Schenardi

Restaurant: Capa

Cuisine: Contemporary Spanish steakhouse

Indoor Seating: restaurant - 122; bar - 52

Outdoor Seating: bar - 31

Private Dining: 35

Restaurant: Ravello

Cuisine: Modern Italian

Indoor Seating: restaurant - 118; bar/pizza counter - 14; kitchen counter - 5; lounge - 9

Outdoor Seating: 114
Private dining: 16

Restaurant: PB&G

Cuisine: Southern-inspired, fresh Florida cuisine

Outdoor Seating: 164

Restaurant: Plancha

Lounge: The Lobby Bar

Cuisine: American pub fare

Indoor Seating: 77
Outdoor Seating: 88
Lounge: Lickety-Split

Cuisine: Gourmet coffees and quick bites
Indoor Seating: 6
Outdoor Seating: 24
On-site Activities
Explorer Island:
A five acre/two hectare playground packed with fun for all ages, including a family pool with a lazy river winding around a "ruined" mansion, climbing wall, waterslides, and a Kids for All Seasons program; activities include beach volleyball, basketball, a video gaming centre, outdoor movie nights on the Starstruck screen, and more
Pools:
Number of Pools: 5

Lakeside Adult Pool
7,590 square foot/705 square metre Family Pool
Splash zone
Lazy river
Water slide
Fitness Facilities:
Special Features:

Cardiovascular equipment, Peloton bikes, weight-training facilities, steam room, yoga, whirlpool
Tranquilo Golf Course at Four Seasons Resort Orlando:
Course Size: 6,968 yards, par 71
Designer: Tom Fazio
Facilities:

Pro shop, golf instruction, driving range, putting green, club rental, on-site restaurant Plancha

Special Features:

A certified Audubon sanctuary, the course features southern live oak trees covered in delicate spanish moss and abundant wildlife across topography unique to central Florida, with its varying elevation and wetlands
Tennis:
Explorer Island - A five acre/two hectare playground packed with fun for all ages, including a family pool with a lazy river winding around a "ruined" mansion, climbing wall, waterslides, and a Kids for All Seasons program; activities include beach volleyball, basketball, a video gaming centre, outdoor movie nights on the Starstruck screen, and more
Kids for All Seasons - supervised program in dedicated facility located in the Mansion on Explorer Island for ages 4-12

The Hideout - including video gaming centre and numerous activities from beach volleyball to outdoor movie nights
Total Size: 37,750 sq ft / 3,508 sq m

Largest Ballroom: 14,000 sq ft / 1,300 sq m

Second Ballroom: 6,200 sq ft / 576 sq m

Meet and Feed Capacity: 1,056 for a sit down event or 1,290 for a reception

Outdoor Banquet Capacity: 720

Unique Meeting and Event Facilities:
Most rooms feature natural light through floor to ceiling windows, and access to outdoor terraces and lawns
Special relationship with Walt Disney World® Resort gives planners access to world class creative talent and production resources from the Disney Event Group, private theme park events, engaging professional development through the Disney Institute, innovative team building activities, and specially priced theme park tickets for attendees
Two intimate rooms, Lakeside East and Lakeside West, are situated on the end of the Resort's main lake, and each have their own terrace and fireplace
Disney Planning Center on the Lobby Level: Conveniently located across from the front desk, the Disney Planning Center can facilitate guests' plans to experience the Disney parks, from tickets to dining reservations and special character events.
Complimentary Transportation to the parks: Four Seasons guests enjoy complimentary transportation to and from the Magic Kingdom Park, Epcot, Disney's Animal Kingdom Theme Park and Disney's Hollywood Studios. Plush motor coaches transport guests in style and comfort. Individual transfers within Walt Disney World Resort are also available at a cost.
Character Breakfast: The Good Morning Breakfast with Goofy & Pals character breakfast is sure to provide memorable family fun every Thursday and Saturday at Ravello.
In-Room Celebrations: The Resort offers themed in-room welcome gifts, so that upon a guest's arrival, a surprise can be waiting in their guestroom. The "Presenting Your Royal Princess" In-Room Celebration, for instance, includes a banner hanging outside the door of the room, a personalized royal princess proclamation, a letter from the Fairy Godmother, and a large pink box filled with princess treasures, including a tiara and magic wand. From princesses to pirates, there are several options of In-Room Celebrations available for Four Seasons guests.
The Oasis Adult-Only Pool: The serene infinity-edge adult-only pool is surrounded by towering cypress and palm trees, all aligned in perfect symmetry. Bordered by white cabanas, the lakeside pool also features underwater audio, an adjacent whirlpool, and attentive poolside servers to cater to guests' every need. The Oasis pool is the only adult pool available on Walt Disney World property.

Green Initiatives and Community Involvement
Sustainability/Environment
Tranquilo Golf Course at Four Seasons Resort Orlando is certified by the National Audubon Society as a certified wildlife sanctuary. The addition of native plants and trees, as well as the creation of naturalized areas on the golf course to provide water and food for local and migratory wildlife, was a key factor in the course's certification. As part of the enhancements when the course opened, all of the greens were resurfaced with Tiff Eagle Bermuda grass, in addition to improvements to drainage in many key areas of the course. Four Seasons Golf & Sports Club has met rigorous standards to maintain the prestigious Audubon certification since 2014.
Landscaping
Four Seasons worked with EDSA landscaping firm to develop/enhance the 26-acre lakeside environment. There are 114 different plant species on the property, and a total of 1,140 trees. A total of 49 trees were transplanted Live Oak trees, saved from where they once were planted on the golf course (Eagle Pines) which the resort was built upon. There are also 927 palm trees and 72,000 shrubs/ground covers. The abundant landscaping adds to the environment and provides a wonderful setting for native wildlife.
Recycling
The resort has 10 recycling service stations at main pathways/entrance points throughout the resort and works with several companies to recycle products such as cardboard, wood pallets, metal hangers, and even food waste for compost programs. Four Seasons Resort Orlando has been a Clean the World Partner since 2017, donating 461,000 bars of soap, 200,000 pounds of plastic and 186,000 pounds of cardboard. With this support, Clean the World has diverted 44,533 pounds of waste and has created 138,737 new soap bars from this single property.*data as of January 2022
Green Design Features In-Room and Green Meetings Program
The resort's guestrooms all feature high-efficiency light bulbs, and thermostats equipped with sensors to best control the HVAC when the room is occupied or vacant. Guests can opt to reduce water consumption through the resort's water conservation program, where bed linens are not washed daily. All Four Seasons properties offer a Green Meetings program. The program allows meeting planners to select a variety of environmentally friendly options to create the most sustainable events possible. These can include: dry erase boards as opposed to paper flip charts, on-site recycling and paperless conference correspondence, using china and silverware instead of disposable utensils for meals, menus including a generous amount of locally grown fare and the donation of leftover decoration and display materials to local organizations.
Electric Car Charging Stations
Four Seasons Resort Orlando offers eight Tesla charging stations and two General Electric car charging stations for the convenience of our guests who are driving an electric-powered car.
Product Donation to Local Charities
Four Seasons Resort Orlando donates toiletry items to local charities including Clean the World, as noted above, and several homeless shelters. Linens (sheets, towels, blankets) that are no longer in circulation at the resort are donated to the Orlando Pet Alliance. Natural wine corks are donated to Whole Foods, who in partnership with Cork ReHarvest, transports (with a zero-carbon footprint system) the used corks to make post-consumer products such as children's playground surfaces. With a recent renovation, numerous guestroom furnishings were donated to local charities.
Farm to Table/Dining
The resort's Food & Beverage team strives to support local farmers and local food suppliers. The resort sources the freshest local seafood from Florida's Bar Harbour seafood company. The resort also has worked with Lake Meadows Naturals farm in Ocoee, Florida or eggs and farms in Clermont, Florida for produce. Plancha restaurant has operated its own herb garden, and many herbs are featured in the restaurant's craft cocktails and salads. Plastic straws have been eliminated throughout Four Seasons properties worldwide. Biodegradable paper straws are offered as an alternative.
Community Relations
Four Seasons Resort Orlando supports numerous worthy charitable causes in the form of in-kind donations for silent and live auctions, and event support. The resort's restaurants, Capa and Ravello, have regularly supported local community events including the Windermere Wine & Dine and the Taste of Windermere, each benefitting local charities, as well as the American Cancer Society's annual Cattle Baron's Ball event. Each year, the resort supports the Spring Soiree event for Runway to Hope, benefiting children and families affected by pediatric cancer. This event is the single largest fundraising event in the Orlando area, typically raising more than USD 1 million in an evening. Numerous leaders serve on local boards and committees, including representation by both Public Relations and Catering on the Central Florida Women's League, a non-profit organization that provides fundraising for Central Florida charities. In addition, over the years, the resort has provided volunteer hours for numerous charitable events and organizations, including the Leukemia & Lymphoma Light the Night Walk event, Give Kids the World, and many others.
---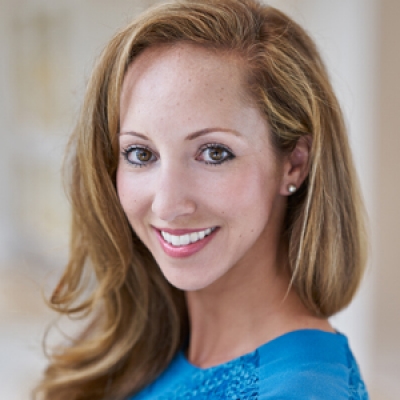 Dana Berry
Director of Public Relations
10100 Dream Tree Boulevard
Orlando, 32836
USA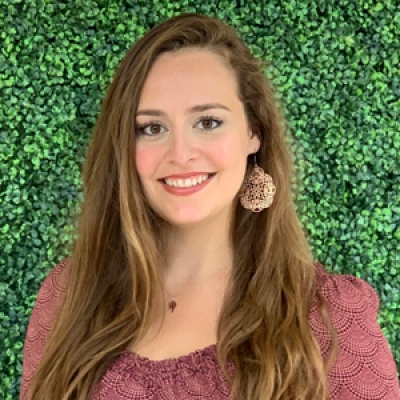 Nicole Abinajem
Public Relations Manager
10100 Dream Tree Boulevard
Orlando, 32836
USA