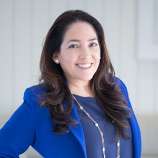 Laura Martinez
"I remember walking into this beautiful environment and thinking, what is the story here? I think it's a cultural one, and for guests, it's a journey."
---
Four Seasons Tenure
Since 2018
First Four Seasons Assignment: Current
Employment History
The Red Door by Elizabeth Arden, Miami; Innovation Spa Management, Miami; Delano South Beach, Miami; The Ritz-Carlton, Miami; InterContinental Miami; Trump International Beach Resort, Sunny Isles Beach, Florida;
Birthplace
Education
Bachelors Degree, Physical Education, Instituto del Profesorado de Educacion Fisica, Cordoba, Argentina
Languages Spoken
From training staff to enhancing the treatment menu and keeping tabs on developments in wellness industry, Four Seasons spa directors have plenty on their minds throughout their busy day-to-days. But in her first days as Director of Spa for Four Seasons Hotel at The Surf Club, Laura Martinez had her mind on something else altogether.
"I remember walking into this beautiful environment and thinking, what is the story here?" she recalls. "I think it's a cultural one, and for guests, it's a journey."
Appointed in spring 2018, Martinez now pinpoints touches from far and wide that give the Spa is feel. Linens and "magnificent massage tables" lend a Turkish air. Hand-painted blue floor tiles are reminiscent of the Mediterranean. Cold towels and aromatherapy offerings have Asian origins, and the treatment menu is dotted with Hindu and Ayurvedic therapies. In other words: "It's a big-world journey with a lot of different parts."
Every journey is as distinct as the person taking it, of course. As such, Martinez puts strong emphasis on training, the better to hone individual talents and ensure that staff are working together as a team to personalise the Spa experience for each guest.
"At the end of the day, it's really about us being attuned to what a person's needs are," she says, noting that the "massive momentum" of the modern-day wellness industry inspires her to transform the Spa team as well as its guests. "It's about motivating our people to grow. We have a beautiful potential to customise every detail of the experience, from the greeting that guests receive at reception to the knowledge they take with them when they depart."
Born in Córdoba, smack in the geographical centre of Argentina, Martinez studied physical education before arriving in the US with dreams of taking her career in fitness to new heights. She joined the opening team of a five-star resort in Miami and was offered "a shot" at leading the recreation department encompassing spa services, the kids camp, fitness offerings, and pool and beach activities. She was on her way.
"I fell in love with the industry because of the structure and the training you receive," she remembers. "I figured out quickly that the work is all about making a difference in the lives of guests."
While the learning curve is never ending in spa and wellness, Martinez believes her career has enabled her to embrace and adapt to diverse experiences and markets. "I enjoy being part of the big picture and trying to make a difference," she says, mentioning invites to share her knowledge and professional experiences in articles for spa and beauty magazines, as an expert panelist at industry round tables and spa conferences, and as a member of the board of massage schools.
At The Surf Club, "I feel like I'm finally home," she says. "Four Seasons was always on my radar not just because of the name but because of what the company believes in. Treating others as you want to be treated is exactly who I am. I love being able to create that environment for team members and our guests."
Meanwhile, Martinez loves living in Miami – especially, by the ocean. Her daughter is in college and her husband is a chef who loves to fish. "I don't really like fishing, but I love going with him to enjoy the views." She enjoys meditation, which she practices with a group of friends on the beach every Sunday. "As long as I'm by the water, I'm fine."