Nirvana for Nature Lovers: Explore the Ecological Diversity and Natural Wonders Beyond the Borders of Bogota
May 28, 2021,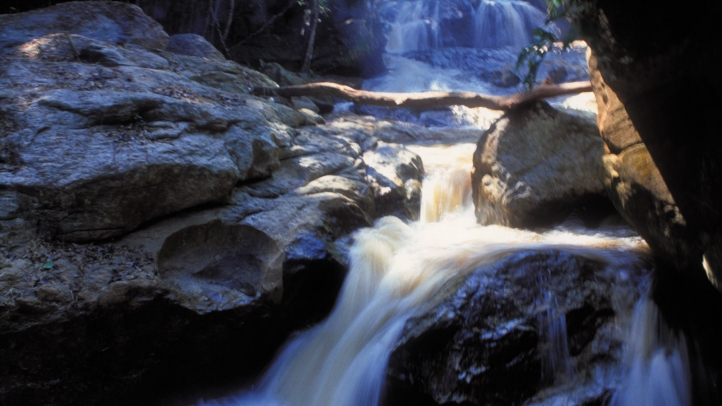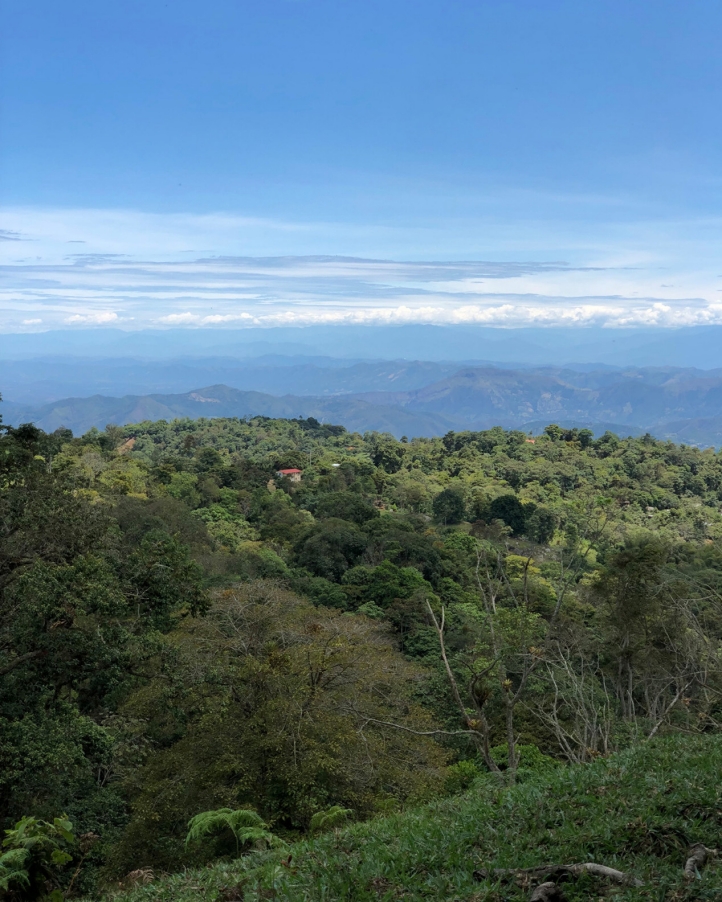 Just as lovers of culture will find a wealth of sites and scenes to inspire them in Bogota proper, so nature lovers visiting Four Seasons Hotel Casa Medina Bogota and Four Seasons Hotel Bogota will discover a world of ecological diversity and outdoor possibilities in the mountainous regions around the city. And if you're both, all the better.
Located in the Altiplano Cundiboyacense, a high plateau in the Oriental Mountain Range of the Colombian Andes, Bogota is nestled in the Bogota savannah, a 4,250 square kilometre (1,641 square mile) expanse with peaks up to 3,250 metres (10,700 feet). There are several large wetlands throughout the region, remnants of an ancient lake, and the Rio Bogota flows northeast to southwest and passes right along the western edge of the city.
Like Colombia around it, the Altiplano is an area of great biodiversity as well as a hotspot – actually, a damp, chilly spot – for páramo, an ecosystem found above the forest line yet below the permanent snowline in countries in northwest South America. The Colombian Andes has more páramo than any other region, including the world's largest, which is the main source of water for Bogota.  
Among daytrip options beyond Bogota that are not to be missed by Four Seasons guests:
Located about an hour's drive north of Bogota, the pretty town of Suesca is a dream destination for rock climbing and trekking. Just outside of town lies Rocas de Suesca, the birthplace of rock climbing in Colombia, with 4 kilometres (2.5 miles) of natural sandstone cliffs standing 120 metres (about 400 feet) high and riddled with more than 400 climbing routes rated from beginner to advanced. Suesca is also a great spot for biking, with many routes and trails through the scenic countryside. Look for outlets for tours, dining, and even overnight accommodation right near the main entrance to the rocks.
If, as the legendary guitarist Jimi Hendrix sang, "Nothing can harm me at all - with my waterfall," then prepare to feel carefree at La Chorrera. Located about an hour from Bogota, the highest waterfall in Colombia and 60th highest waterfall in the world cascades 590 metres (more than 1,900 feet) over seven steps of jungle-clad limestone before being swallowed by the La Bolsa gully and draining eastward to the Orinoco, one of the longest rivers in South America. Day-trippers can reach the falls via a beautiful trail dotted with guide stations that weaves through a sheltered valley and passes another smaller waterfall, El Chiflón, along the way. The hike to La Chorrera takes about three hours round trip and is well worth the effort – though be advised it can get busy on weekends. The Parque Aventura La Chorrera, created by local land-owning families, is available for camping and various ecotourism activities including rappelling at El Chiflón.
Chingaza National Natural Park supplies Bogotans with 80 percent of their drinking water, but there's a lot more to the protected 76,000-hectare (189,000-acre) expanse than what comes out of taps in the capital. Located a couple of hours from Bogota in the Eastern Ranges of the Andes, Chingaza is home to scores of natural glacial lakes and streams, thousands of plant species, close to 400 bird species, and animals including pumas, nocturnal monkeys, ocelots, and spectacled bear, the last named for dashes of light-coloured fur that can resemble eyeglasses. Bird watching and wildlife viewing are popular pursuits for visitors, and be sure to check out the three Siecha lagoons, considered sacred to the indigenous Muisca who inhabited the region before Spanish conquistadors showed up in the 1530s. The lagoons were partially drained in a search for golden artefacts during Colombia's colonial period; among those found and later lost was a golden raft similar to the renowned Muisca raft on display in the Gold Museum in Bogota.
Easy to reach just a half hour or so from Bogota, Chicaque Natural Park is a cloud-forest reserve with miles of hiking trails as well as adventure sports options including horseback riding and zip-lining. Don't miss the amazing view from Eagle's Peak, the Camino de las Mariposas butterfly trail, or a hike on the Waterfall trail, which crosses forests of lush and diverse vegetation leading to where Velez Creek ends at a precipice and drops into a 70-metre (230-foot) gorge.
The world's largest páramo has to be somewhere, and wouldn't you know it's outside of Bogota. Located south of the Altiplano and about 20 kilometres (12 miles) south of the city, the land within Sumapaz National Nature Park was a sacred place for the indigenous Muisca and was named "País de la Niebla" ("Country of Fog") by the Spaniards due to dense clouds and lack of visibility at ground level. There is a lot within the mist, including more than 200 species of native vascular plants and a similar number of mammal species including moor tapirs, curies, chigüiros, white deer, pumas, spectacled bear, torrent duck, and ocelots. There are plenty of birds to watch, too. With 154,000 hectares (more than 380,000 acres) of delicate ecosystem and no infrastructure to speak of, visitors are best advised to hire a certified guide and of course to be respectful of everything they come across.
There's just something about the words "legend" and "El Dorado" that go together. See where the pairing began at Laguna de Guatavita, a mystical, emerald-coloured, circular lake in the Oriental Mountains about 57 kilometres (35 miles) northeast of Bogota. The lake was sacred to the indigenous Muisca, who used it for a ritual in which a chief (whom Spanish conquistadors called "El Dorado") would arrive dusted with gold and dive in from a raft as worshippers tossed in precious offerings as a sign of adoration - or so the legend goes. The nearby town of Guatavita was founded in 1593, but rebuilt on higher ground in mid-1960s when the original was flooded by a new reservoir. The area is also the site of Zipaquira Salt Cathedral, an impressive Roman Catholic Church built within the tunnels of an old salt mine 200 metres (650 feet) underground. It was recently declared the first wonder of Colombia. For a real treat, take a ride to the region via Signature Helicopter Expedition from Four Seasons Hotels Bogota, including airport transfer, English-speaking host, local transportation, entrance fees, hydration and snacks.
For more details and assistance with transportation and other arrangements for any of the above, stop by the Concierge Desks at Four Seasons Hotel Bogotá and Four Seasons Hotel Casa Medina Bogotá.
---
---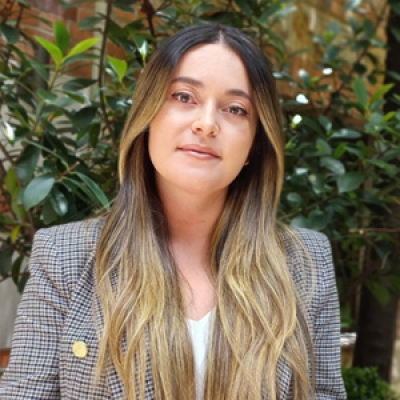 Laura Quintana Niño
Cra 7 No. 69A-22
Bogotá DC,
Colombia