Extreme Makeover: The Making of the New Four Seasons Private Jet
March 12, 2015,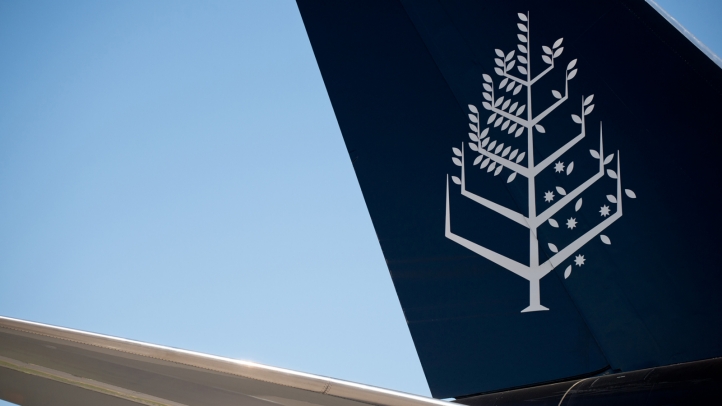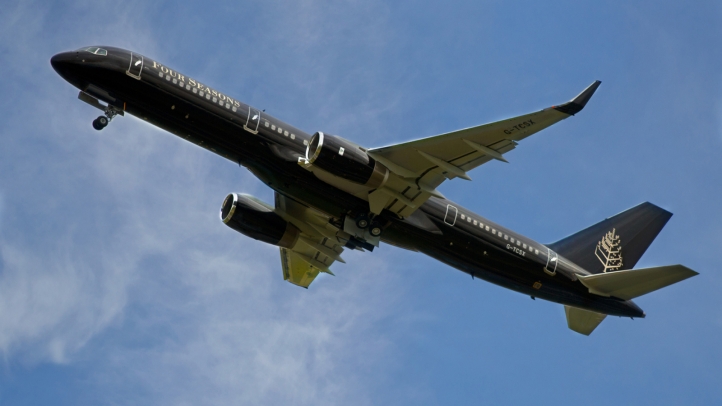 Any homeowner knows that exterior paint needs to withstand the elements – fluctuating seasonal temperatures, long days in the sun, plus the ravages of rain, snow and wind. But at 40,000 feet and moving at speeds up to 600 miles per hour, it's a whole new world of extremes – ultra high UV exposure, dramatic temperature variations, and the ongoing stress of aggressive cleaning agents and fuel.
That's why when it came to painting its very first jet, Four Seasons thought about more than simply picking a pretty paint colour.  (Although, the caviar-inspired custom blend of black paint enriched with tiny aubergine flecks that create a gentle pearlescent glow did turn out rather beautifully, if we do say so ourselves.)
The Boeing 757's complete exterior makeover has been conceived to stand the tests of time – and high altitude – both for endurance and design aesthetic.  The meticulous process was executed completely by hand over the course of three weeks, beginning with sanding the existing paint right down to the metal exterior of the plane, which also allowed for a thorough inspection of the fuselage.  Next, basecoat was painted (the yellow coating seen in the video), washed down and dried.  Two coats of high quality Mankiewicz aviation paint in the custom colour chosen by Four Seasons followed, with the first sanded down to remove imperfections, washed and then coated again.  Once fully dry, a coat of clear gloss was applied and all the metal parts including engine intakes, flaps, and window and door surrounds were polished to a mirror finish – again, all by hand.
Then, what may be the largest rendition ever of the Four Seasons tree logo – a worldwide symbol of luxury hospitality and personalised service for more than 50 years – was affixed to the 13 metre high (44 foot) tail of the jet.
Finally, "Four Seasons" was hand lettered along the 47 metre (115 foot) fuselage, proudly declaring to embarking guests that this will not be a typical flight aboard a typical aircraft.
Welcome to the Four Seasons Private Jet Experience.
---